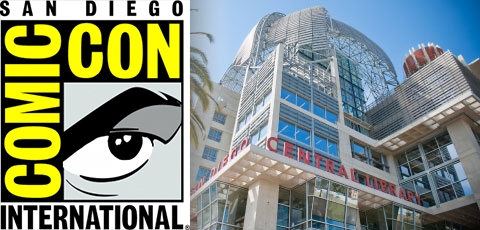 Comic Conference for Educators/Librarians
San Diego Comic-Con is about so much more than just movies and television. For the 4th year, the San Diego Public Library and Comic-Con International come together for the "Comic Conference for Educators and Librarians" (CCEL), a series of panels held at the Shiley Special Events Suite at the San Diego Central Library.
The CCEL panels span all five days of SDCC and are free to attend and open to the public. Those interested can register now at the SD Public Library website to reserve a seat. Comic-Con badge holders are welcome to attend without registering.
More details on the Comic Conference panels will be announced closer to July, but here's an overview of what you can look forward to:
Wednesday, July 17, 4-6PM: Teaching with Comics Workshop for Educators (Register here) — A hands-on workshop for integrating comic books into your classrooms.
Thursday, July 18, 10AM-6PM: Library Panels (Register here) — Come and learn how to incorporate comics in libraries as a powerful way to connect to communities.
Friday, July 19, 10AM-6PM: Publisher Panels (Register here) — Discover the latest publishing trends and recommendations in graphic novels and education.
Saturday, July 20, 10AM-6PM: Educator Panels (Register here) — Learn exciting and effective tools for using comics in the classroom for grades K-12.
Sunday, July 21, 11AM-3PM: Geek-ed Panels (Register here) — Learn about how comics and nerd culture can greatly benefit college students socially and academically.