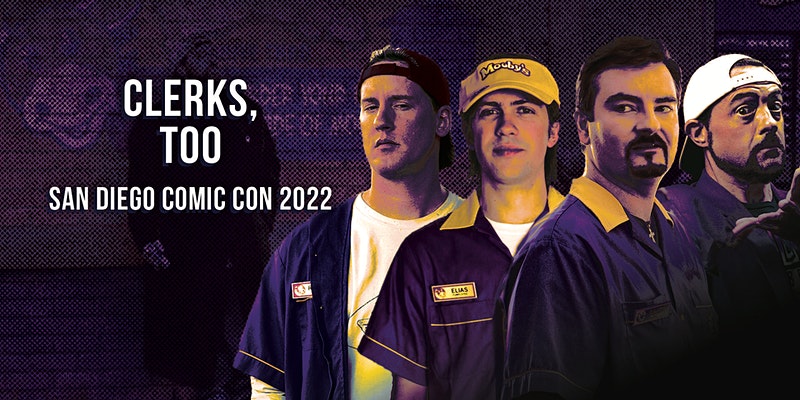 Clerks, Too Live Podcast [SOLD OUT]
[UPDATE July 1]
Tickets for this event are now SOLD OUT.
Are you excited for Clerks III? Clerks, Too is here to scratch that itch in the meantime! Watch Kevin Smith joins forces with a bunch of Quick Stop counter jockeys to chat about the forthcoming flick LIVE at Mooby's Pop-Up in San Diego, on Friday, July 22 at 9pm PT
Tickets are $30 and available now.