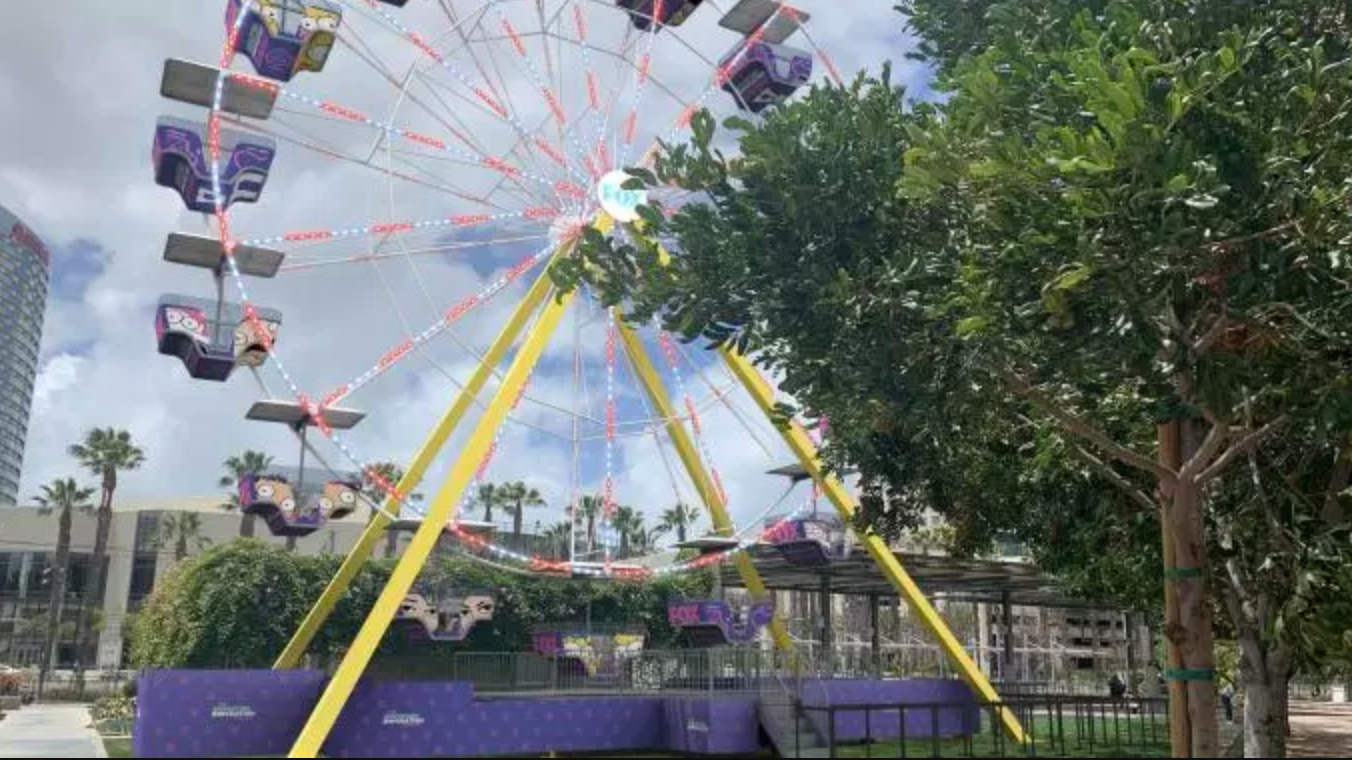 FOX's Animation Domination Fan Fair
The fair is in town next week — the FOX Fan Fair, that is. Attendees will get to enjoy the inaugural event, spanning 24,000 square feet across two activation sites at 200 West Island Avenue, at the Children's Museum Park, per Deadline.
Stop by Thursday, July 18 from 12PM-8PM, Friday, July 19 or Saturday, July 20 from 10AM-8PM, and Sunday, July 21 from 10AM-1PM. You'll find — gasp — a 70-foot ferris wheel, and while it may not be for Mr. Robot, it is at least free (unlike whatever that was in the Petco Interactive Zone a few years ago).
There will be amusement rides and carnival games for The Simpsons, Bob's Burgers, Family Guy, and new series Bless the Harts. Attendees can partake in super-sized lawn games and an ice cream as well.
There will also be event exclusive Snapchat filters and multiple augmented reality experience — as well as more than 83,000 limited edition items like collectible buttos, lanyards, posters, and more throughout the week.
The event is free to attend.
It will be open:
Thursday, July 18: 12PM-8PM
Friday, July 19: 10AM-8PM
Saturday, July 20: 10AM-8PM
Sunday, July 21: 10AM-1PM
Select activations will close at 6PM.