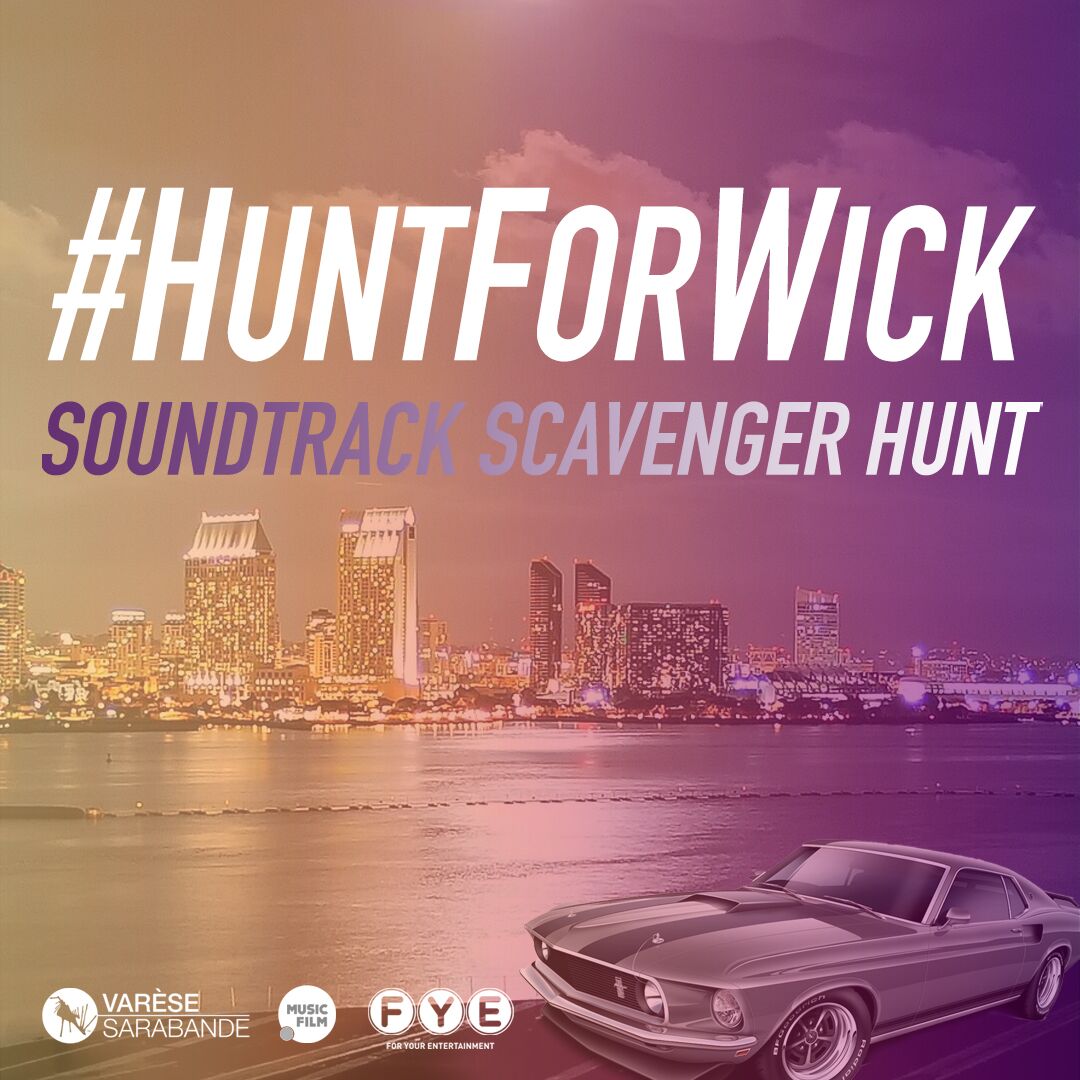 John Wick Soundtrack Scavenger Hunt
This year at San Diego Comic-Con, keep your eyes peeled — because the John Wick Soundtrack Scavenger Hunt is coming.
Like a plot line right out of John Wick Chapter 3: Parabellum, John Wick has been spotted in San Diego and it's up to you to catch him and claim your bounty. On Thursday, July 18, follow the tweets from Varèse Sarabande Records that will lead you to three different locations inside and around the convention center. You'll collect a John Wick related item from each location, and once you have all three, share a photo on social media with all three items and yourself, using the hashtag #HuntForWick.
On Friday, July 19, one lucky, random winner get to meet Tyler Bates, the composer of the John Wick trilogy, and get a personalized sign vinyl of John Wick, as well as signed sheet music.