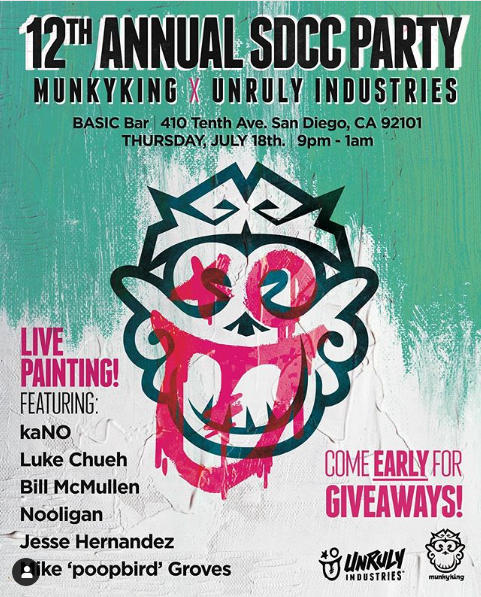 Munky King x Unruly Industries 12th Annual Party
The annual Munky King party is a site to behold with live art being created before your very eyes from some of the greatest artists to every wield a brush. This year, they are joining Unruly Industries. Early arrival will get you a raffle ticket to their giveaways.
Join them, Thursday, July 18 at Basic Bar, 410 10th Ave, San Diego, form 9pm until 1am for live painting by Luke Chueh, Nooligan and many more.