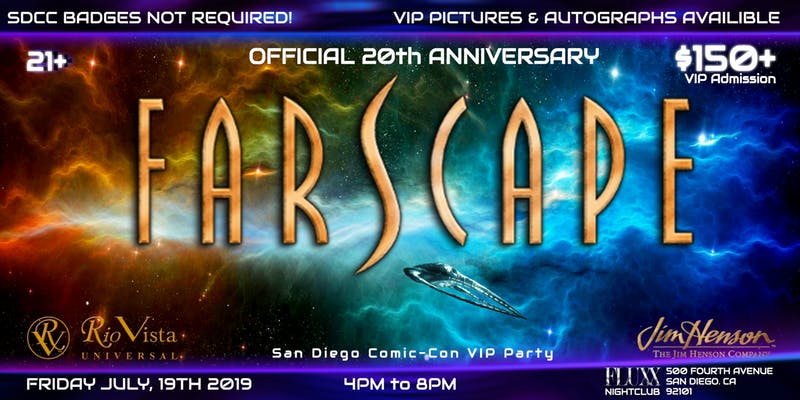 Official Farscape 20th Anniversary San Diego Comic-Con VIP Party
Come celebrate 20 years of Farscape at the Official 20th Anniversary VIP party on Friday, July 19 from 4PM-8PM, which will include several stars from the stars, set in an "out-of-this-world" FLUXX Nightclub. Cast members Ben Browder (John Crighton), Claudia Black (Aeryn Sun), Gigi Edgley (Chiana), as well as Executive Producer and Director Brian Henson, and creator Rockne S. O'Bannon will all be in attendance.
Additionally, you'll be treated to a special performance from Gigi Edgley and the Flux Capacitors band.
For those looking for autographs or photos, they will run you $40 each, or a combined $70 each for a photo/autograph combo.
VIP tickets range from $150-$350.