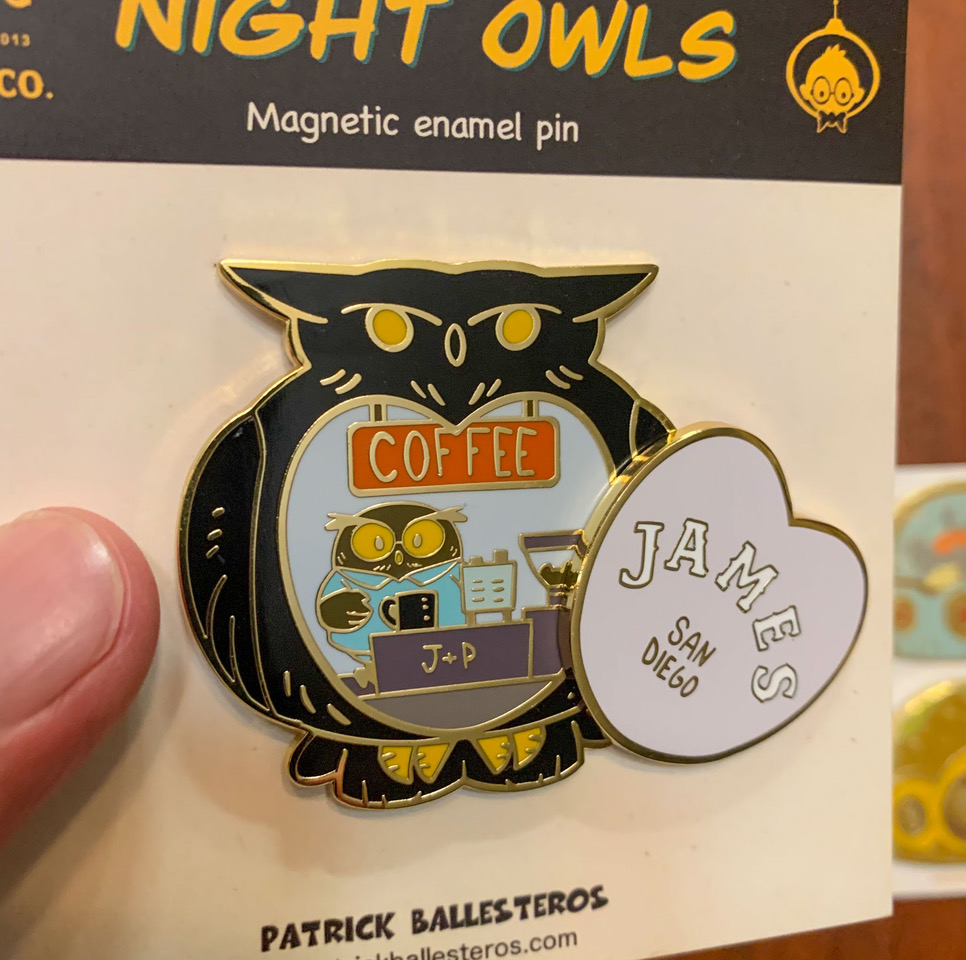 Patrick Ballesteros Pop-Up at James Coffee
Ballesteros is also bringing back his popular Pop-Up to kickstart the con, on Tuesday, July 19 from 4pm-6pm at James Coffee Little Italy, a short drive from the convention center.
You can stop by to say hi, pick up a copy of his children's book Running of the Noses (and each comes with a sketch, and the first 10 even get a limited edition print!), snag one of 10 Custom Coffee Bag commission spots, and get his James Coffee exclusive. This 2″ tall pin set, titled "Night Owls", is also a set of two magnetic pins that reveals a little extra something when moved, and will be available for $20.