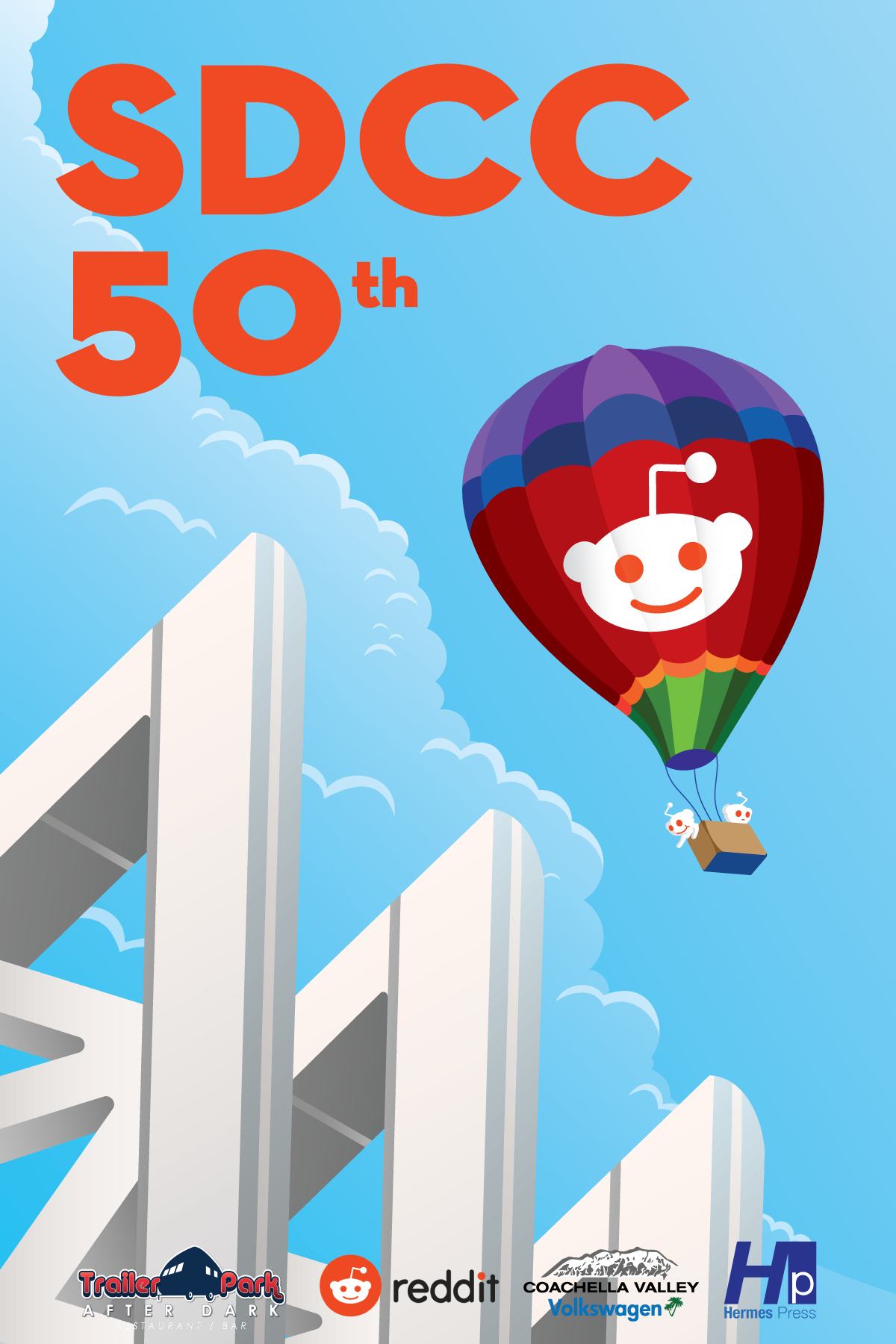 SDCC Reddit Party 2019 – 50th Anniversary Edition
Reddit group r/comiccon is holding their Third Annual Unofficial Subreddit Party of 2019. This year, the party will be held on Thursday, July 18, 2019, starting at 7:00PM PT at Trailer Park After Dark in the Gaslamp Quarter. The subreddit wants to bring the community together in this "labor of love" where everyone can hang out, relax, socialize, and just be themselves. If you're feeling super competitive, get there early to sign up for the trivia tournament with chances to win some epic swag (not to mention bragging rights).
You can RSVP for the party and trivia tournament on their Google Form. You can also get a t-shirt with a $30 donation.
There is a GoFundMe to help acquire swag for the party.