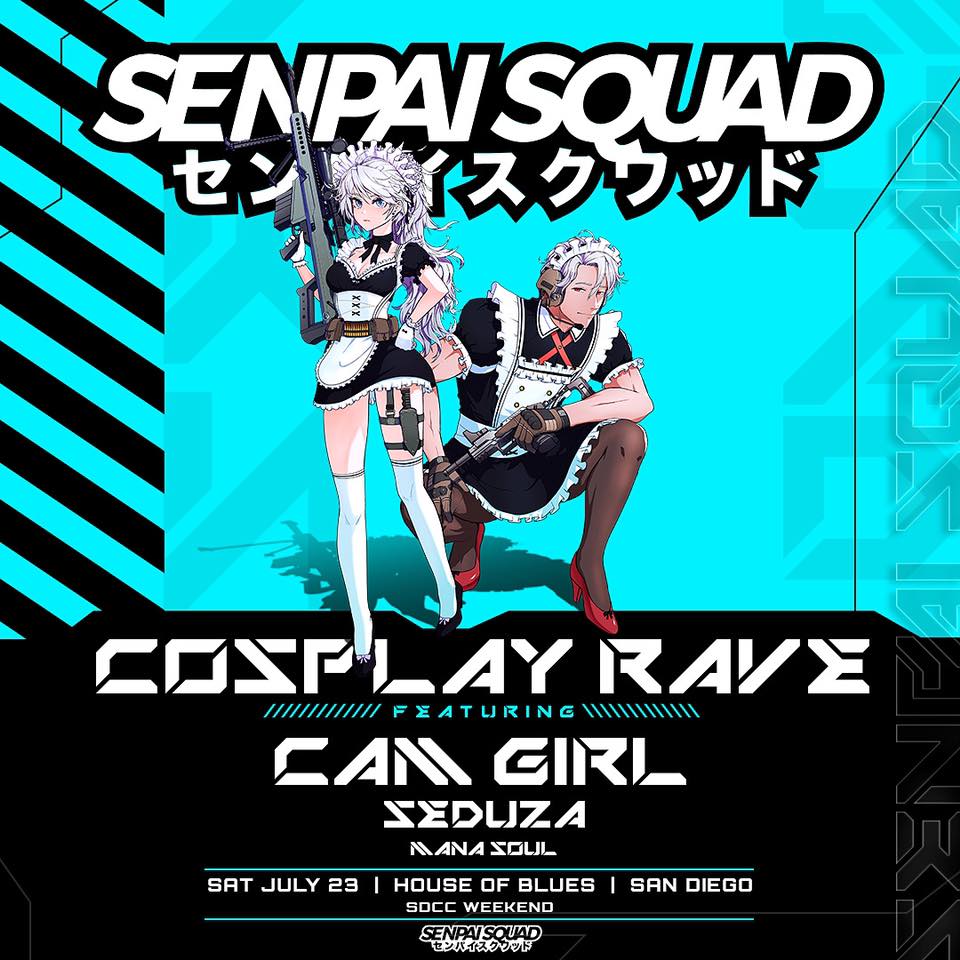 Senpai Squad Coplay Rave
Senpai Squad, a brand catering to the anime, gaming, and car community, will be hosting a concert on Saturday, July 23 at the House of Blues in San Diego. The evening will feature DJ CAM GIRL, DJ Seduza, and DJ Mana Soul.
The anime-style rave will feature "cosplayers, car culture, and everything you love about being a weeb".
Doors open at 7pm for an 8pm show. Covid-19 vaccine verifications are not required.