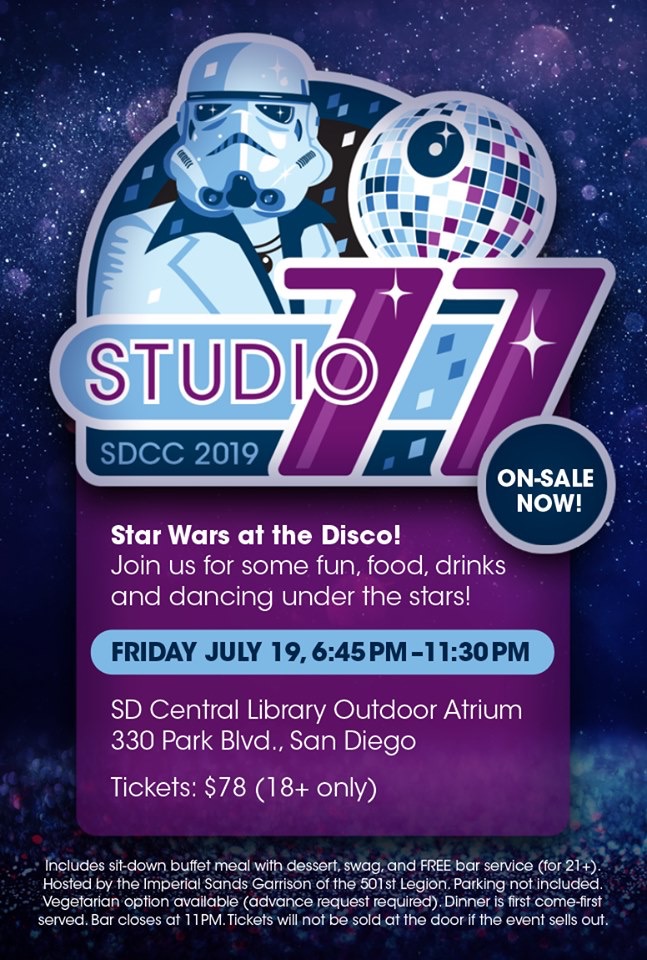 Star Wars 501st Annual Party "Studio 77" (Sold Out)
There are a few remaining tickets to the annual 501st bash at Comic-Con, help Friday, July 19, at the Central Library. Join members of the 501st Legion, Rebel Legion, Mandalorian Mercs, Droid Builders, and party like its 1977 for Studio 77: Star Wars at the Disco! Tickets are $78. This event is 18+.
Please see the Imperial Sands Garrison Facebook page for PayPal instructions.