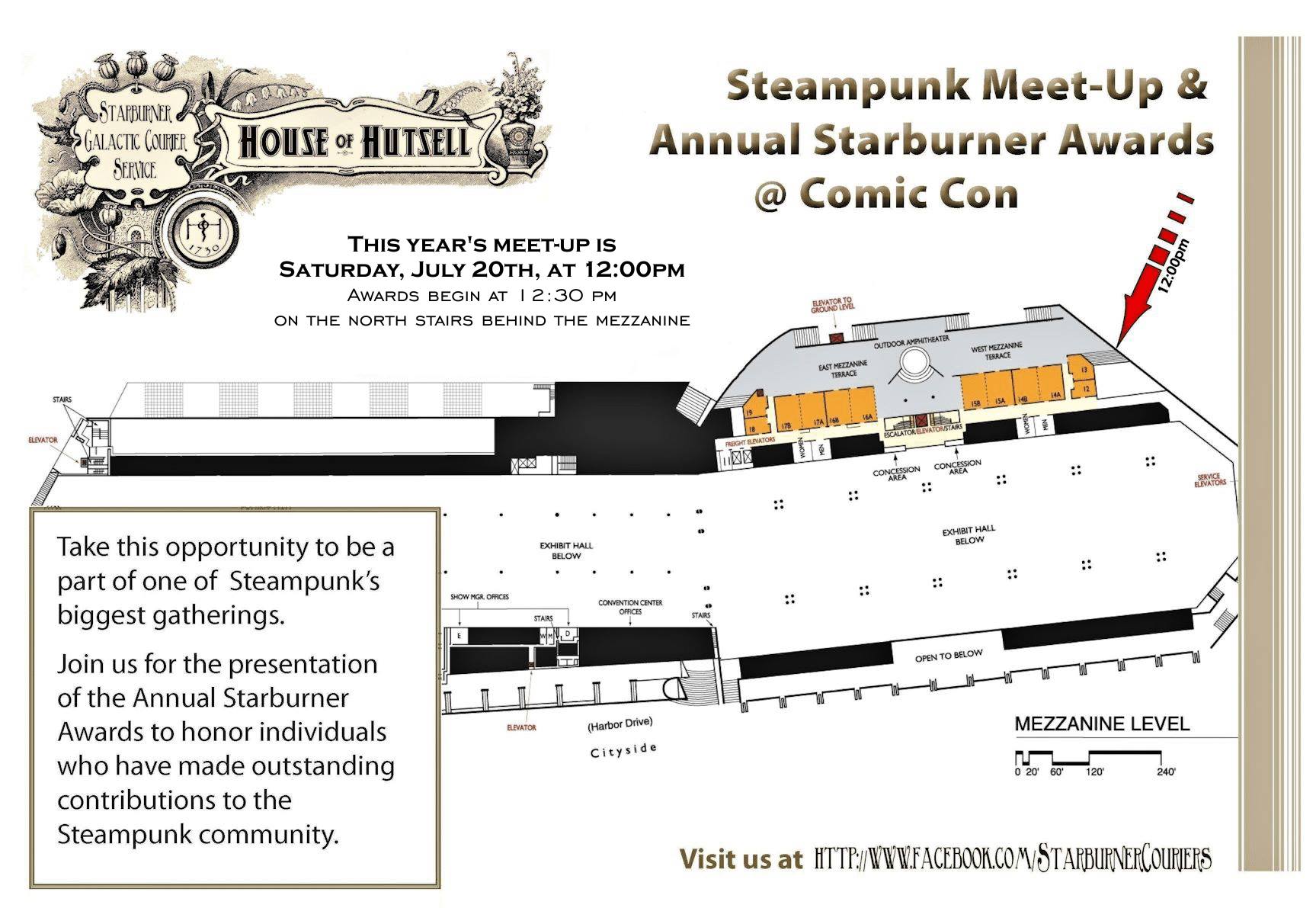 Steampunk Meetup and 11th Annual Starburner Awards
A Steampunk meetup, beginning at noon on Saturday, July 20, with the 11th Annual Starburner Galactic Courier Service Award ceremony at 12:30. Gather with old friends, meet new friends. Check out all the great costumes and gadgetry!
Learn more on their Facebook Event page.
Beginning in 2009, members of the steampunk community have been singled out at Comic Con in San Diego and presented with achievement medals (Starburner Award) from the House of Hutsell for contributions in areas ranging from leadership and events coordination to gadgetry, costuming, music and general support of the Steampunk community.