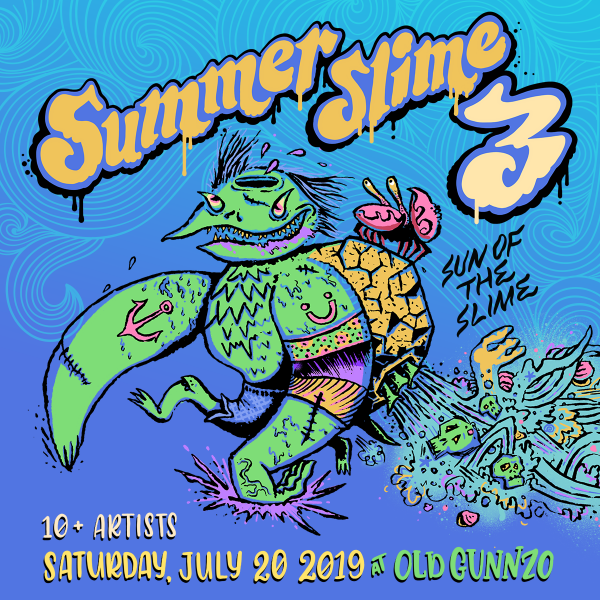 Summer Slime 3
Paulkaiju and Gunnzo invites you to Summer Slime 3 for an evening of toys and tacos, featuring the opportunity to purchase rare and exclusive sofubi from Japan.
This event is free to attend and will take place on Saturday, July 20, starting at 6pm. You can RSVP to let them know to expect you, or follow them on Facebook. This is an all-ages event.
Featuring toys and art from over 10 artists; Paulkaiju, Bwana Spoons, Rampage Toys, Uky Daydreamer and many more. Free tickets to enter the drawing to purchase figures will be distributed starting at 6:00pm. Ticket numbers will be called via a random drawing at 7:30pm.