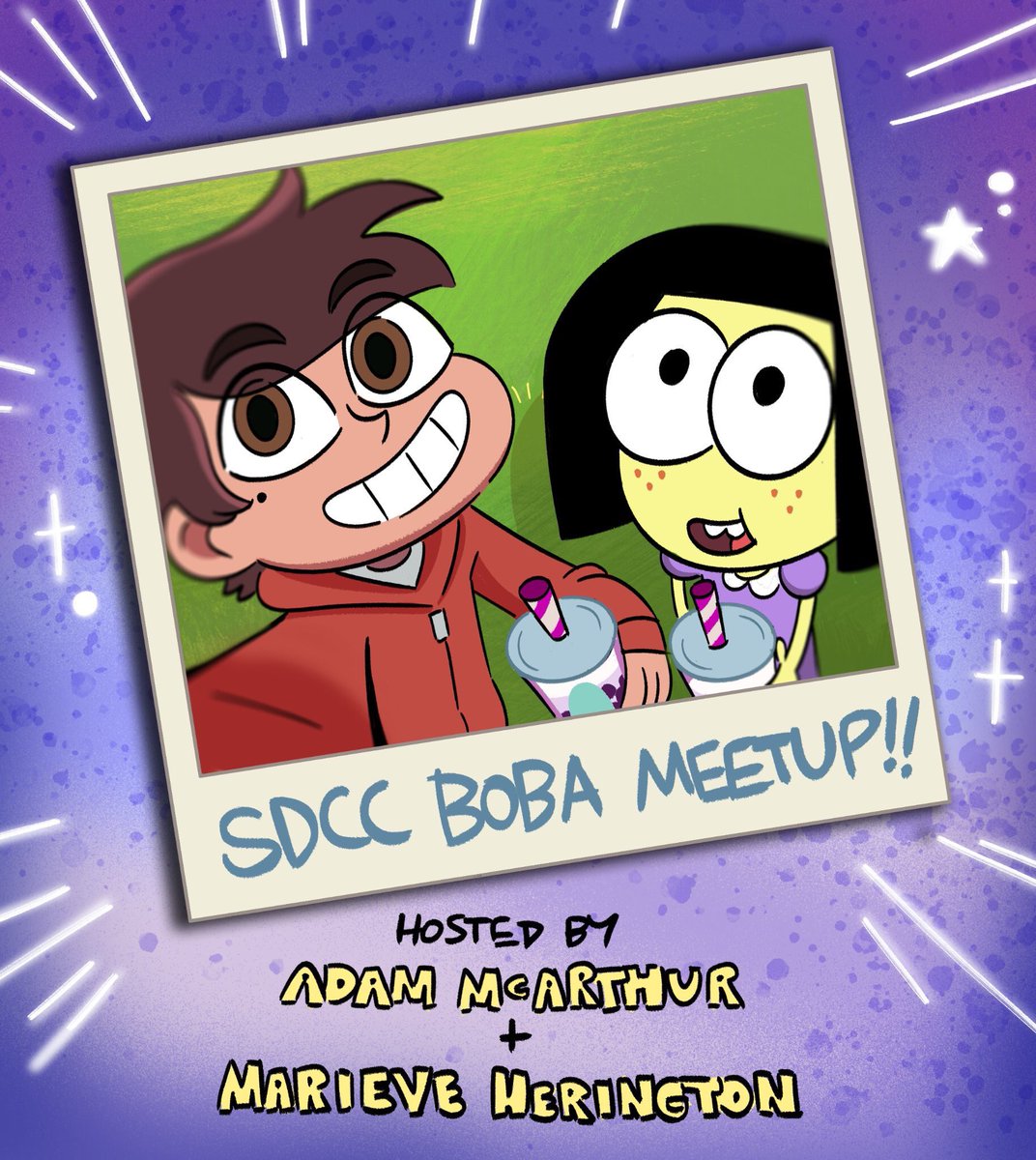 Super Awesome Boba Meet-Up
The Super Awesome Boba Meet-Up, hosted by actors Adam McArthur (Star Vs. The Forces of Evil) and Marieve Herington (Big City Greens) returns to San Diego Comic-Con on Friday, July 19. The location will only be announced to those who purchase tickets.
It will be an hour with Adam, Marieve, and other surprise guests. You'll receive a boba drink, and be able to take as many photos as you want.