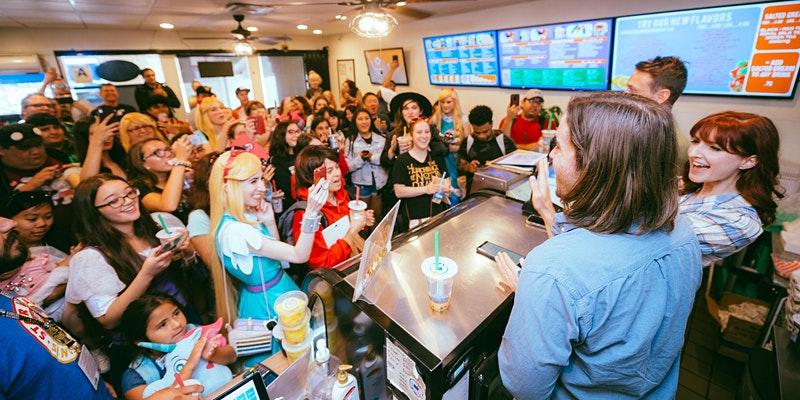 The 4th Annual Super Awesome Boba Meetup with Adam McArthur and Friends!
The Super Awesome Boba Meet-Up, hosted by actors Adam McArthur (Star Vs. The Forces of Evil) and "friends" (which includes Eric Bauza, voice of Bugs Bunny, Daffy Duck, and Tweety from Looney Tunes, Splinter from TMNT and many more; Zeno Robinson, voice of Hawks from MHA, Remy from Big City Greens, Golden Guard from The Owl House and many more; Kat Khavari, voice of Badyah on Dead End: Paranormal Park, Ms. Marvel on Marvel Rising and Spider-Man and many more) returns.
The event will take place on Saturday, July 23 from 11am-12pm. The location will only be announced to those who purchase tickets.
You'll receive a boba drink, and be able to take as many photos as you want.