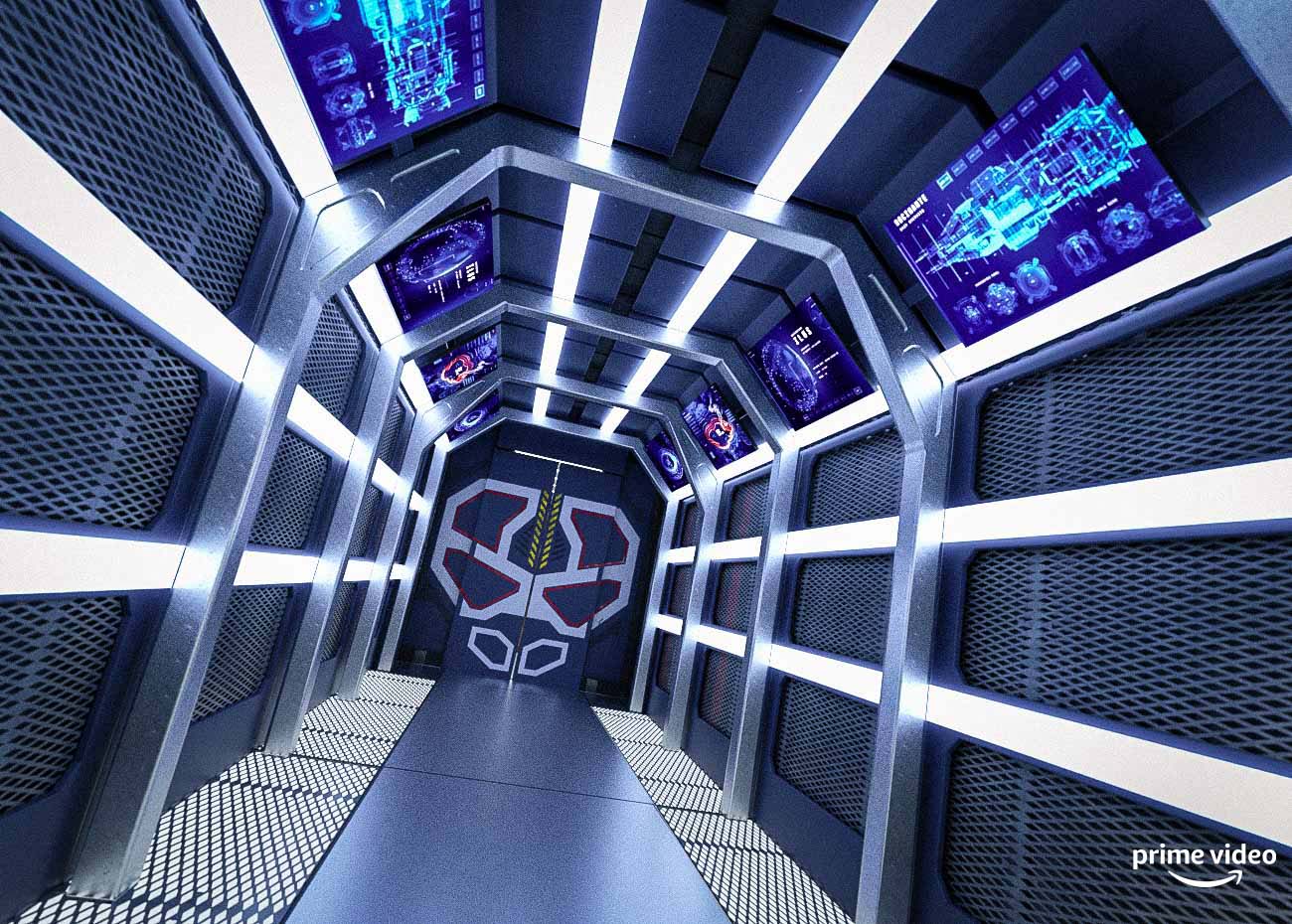 The Amazon Prime Video Experience
Amazon Studios is back again with a 60,000 square foot space for an immersive offsite, to promote three of their series: The Expanse, Carnival Row, and The Boys. They'll be back again at the corner of the MLK Promenade and 1st, the same space that was used for last year's Jack Ryan offsite.
The Amazon Prime Video Experience will be open from Thursday, July 18 – Sunday, July 21 from 9AM-5PM daily, and will be visible throughout the Comic-Con campus area, thanks to its 40 foot tower adorned with giant LED screens playing scenes from The Boys, Carnival Row, and The Expanse. There will also be live, show-specific performances taking place atop the multi-level tower.
Once inside the offsite, attendees will receive collectible gold and silver coins which they can use to explore the activation. You'll be able to cover up the crime scene of a superhero kidnapping at the Audio Visual shop where Hughie works on The Boys, or explore a Rocinante spaceship which will take adventure-seekers on a United Nations peacekeeping missions to a newly colonized planet from The Expanse. You'll also step into the world of Carnival Row with The Forbidden Lounge, a neo-Victorian decorated hideaway venue with a special performance.
There will also be a tented awning to get out of the San Diego heat, refreshing beverages and food including Carl's Jr.. There will also be a Cosplay Photography Center for those wishing to participate.