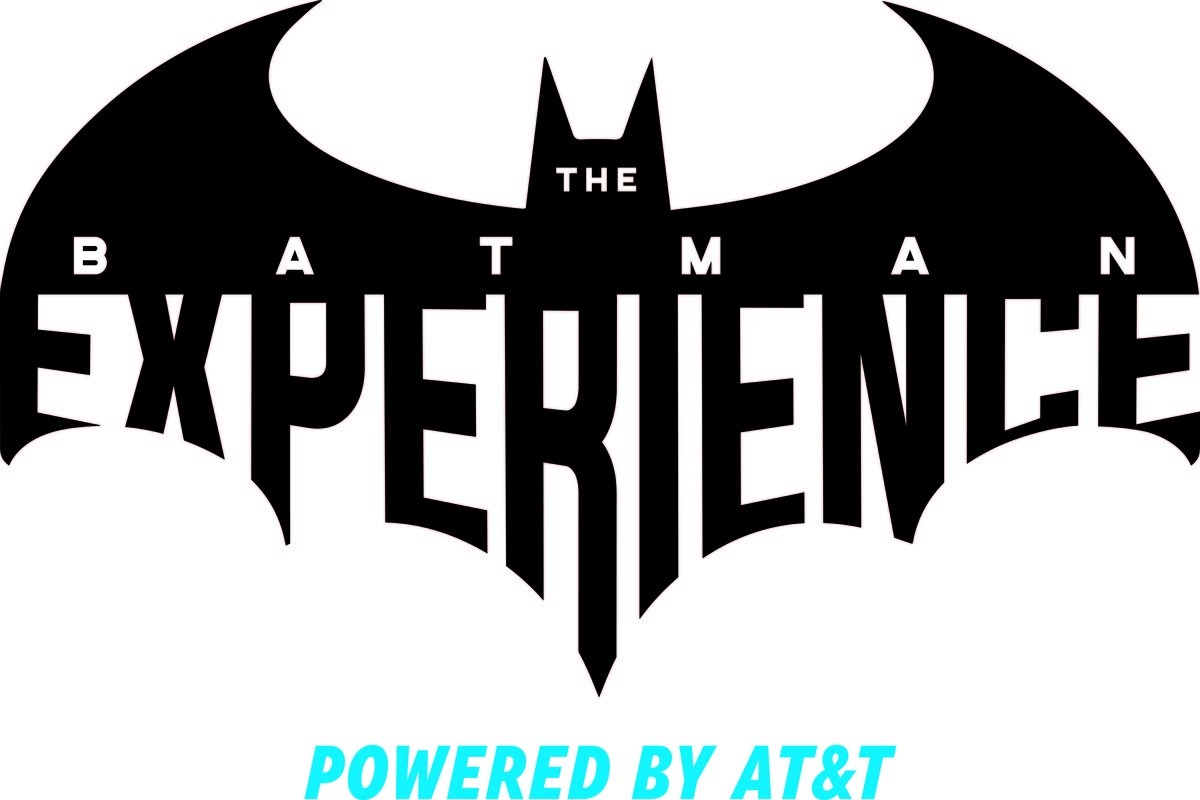 The Batman Experience
Comic-Con International is celebrating Batman's 80th anniversary this year in a big way — with not only The Gathering event at the Comic-Con Museum on Preview Night, but also with an immersive pop-up exhibit scheduled for the con.
Attendees will be able to stop by The Batman Experience Powered by AT&T on Thursday, July 18 – Sunday, July 21, at the Comic-Con Museum in Balboa Park (featuring 68,000 square feet and three floors of Batman-fun). This pop-up exhibit is open to all, whether you have a badge or not, and will include TV and movie props (including Michael Keaton's Batman costume from the 1989 film), and rare original comic book art.
There will also be a "Batcave gaming lounge", featuring classic Batman video and arcade games such as Batman and the Bold (Wii or 3DS), Batman: Arkham Knight (PS4), and more, and the Rogue Gallery Rumble — an interactive punching bag experience that uses projection mapping and lights to trigger classic and iconic animation sounds throughout the space.
Additionally, there will be The Dark Knight Drive, which combines a skydive booth with VR headset to allow guests to "skydive"  through the skies of Gotham City as you chase after the Scarecrow.
A 6-foot Batman Black & White Statue designed by Todd McFarlane will also be on display, along with 99 other Batman Black & White figures from DC Collectibles.
Attendees at The Gathering will get the first look at the exhibit.
Additionally, from CCI, fans who visit will get to experience:
Cover Story: The Art of Comic-Con 50, an acclaimed display of original art exploring 50 years of Comic-Con program book covers. First unveiled in March, the exhibit will have an exciting new addition: the original Jim Lee artwork that graces the milestone 50th anniversary cover.
Daily panels in the Museum theater, organized by Comic-Con. Four panels per day will give the broader community a taste of the great variety and depth of Comic-Con programming.
"Geek Couture: Designs from the Her Universe Fashion Show, for the first time ever, an exhibition featuring more than a dozen designs that have graced the Her Universe Fashion Show runway over the past five years. The exhibit will be expanded following the conclusion of the 2019 Fashion Show on Thursday night to include this year's winning designs and select gowns worn by Her Universe founder Ashley Eckstein.
Paint Like Bob Ross, in collaboration with Bob Ross, Inc., is a make-and-take art class where visitors can learn to paint like TV's Bob Ross, under the supervision of a Certified Ross Instructor.
Mondo Gallery: 80 Years of Batman, the first ever traveling exhibit from the Mondo Gallery in Austin, Texas, celebrating the history of Batman through 19 iconic and fan-favorite comic-book covers, reproduced as screen-printed posters.
The Museum will be open daily Thursday, July 18 from 9:30AM-7PM, and again on Sunday, July 21 from 9:30AM-5PM.