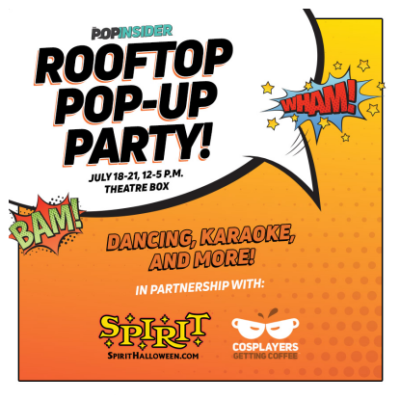 The Pop Insider's Rooftop Pop-up Party
Join The Pop Insider as they "Fuel Your Fandom" with fan-focused events on the Theatre Box rooftop bar and lounge, including a cosplay dance party with DJ from Noon to 2PM, and karaoke showdown from 2PM – 4PM.
Stop by the Cosplay Repair Station sponsored by Spirit Halloween at any time!
RSVP on Eventbrite. You can also find out about more Legion M events at Theatre Box on their SDCC web page.