As evidenced by the massive schedule challenges last year in Ballroom 20, the popularity of television shows at San Diego Comic-Con has reached a fever pitch and isn't showing signs of cooling down anytime soon. We took a look at the slate of shows announced during this past month's upfronts and put together our take on what you might expect to see at SDCC this July.
The list of shows across broadcast and cable networks is massive, so this year we've decided to split up our annual list of TV shows which might make an appearance at SDCC into a series of posts covering the new and returning programming across all networks.
Our first two posts in the series highlighted the new and returning TV shows from the Big Five networks. In this third part in the series, we're going to take a look at the new shows on cable television you may be seeing at SDCC.

Adult Swim
For a network that's not even a real network (it just rents space out on Cartoon Network), it has traditionally had a huge presence at the con with panels and offsite events. Saying that, we expect we'll be seeing most if not all of the network's new shows in some form at San Diego.
Newsreaders, the television newsmagazine spoof that appeared during Childrens Hospital, is being spun-off into its own series by creators Rob Corddry, David Wain and Jonathan Stern. Also on board is another Daily Show alumni, Jim Margolis. Mather Zickel is expected to reprise his role from the Childrens Hospital episodes as Newsreaders anchor Louis La Fonda. The rest of the cast is not yet named, but with Childrens Hospital we've come to expect a star-studded cast of comedy gold.
After appearing in a panel at last year's SDCC, Black Dynamite is finally scheduled to premiere this July. Based on the film of the same name, the voice cast for the animated series is comprised of the same actors as the film. The trailer looked great – a mix of Boondocks and anime – so we're excited to see this one finally air.
Hot Package and Untitled Hell Project are two new live-action series airing in the fall. Hot Package is a fictional Canadian entertainment news program in the vein of "Entertainment Tonight", while Untitled Hell Project is a workplace comedy where an associate demon named Gary struggles to climb the corporate ladder of the underworld. That one sounds more like a reality series to us…
Several new pilots were announced in development at the recent upfronts. The two biggies are an animated Harold & Kumar show, and a new creation from Community creator and former showrunner Dan Harmon called Rick & Morty. Not much is known about these, but Adult Swim has a month to scrape enough info together for a panel. We expect both shows, and Harmon, to take part in what assuredly will be a popular Q&A.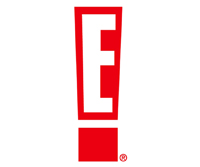 E!
The Entertainment cable news network is throwing its weight into scripted series, and of its new shows announced for the fall, we think Dorthy has the best shot to appear at SDCC.
Based on The Wizard of Oz, not much is known about this series so we'll quote from the press release: "A girl from Kansas City falls for a man and moves with him to the Emerald City to work at his Emerald Hotel." We wonder, how loosely inspired by the classic book is this series going to be? Is E! going for the Once Upon A Time crowd and putting fantasy elements into a modern-day setting? If it's indeed a fantasy series, expect E! to give it a push by putting it in front of an audience at SDCC.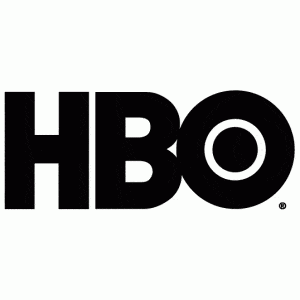 HBO
It's been a while since HBO had a legitimate hit on their hands. Since The Sopranos, the network has been fighting to keep its dominance on Sunday nights and the Monday watercooler discussions. It took a couple of seasons for True Blood to take hold, and after the instant success of Game of Thrones HBO is very much back in fashion and looks to take on Showtime and AMC with two sci-fi/fantasy genre series based on popular stories by Stephen King and Neil Gaiman.
The first, King's Dark Tower, was shopped around to all the major studios and originally found a home at Universal, where they had been developing a combination of feature films and complimentary television series to cover the story's eight novels. But just last summer, the studio got cold feat with the mammoth committment and cancelled the project, leaving the status of the adaptations in limbo. Enter Warner Bros., who in March of this year picked up the franchise and positioned the television series as a future product for HBO. Ron Howard, currently attached to the project but is finishing the Formula 1 feature film Rush, recently tweeted work is being done on the series but no timetable yet to be announced. We think it's a longshot for the con because, in general, any news announced too early is met with a cold reception from the SDCC crowd. But we're hopeful HBO will surprise us.
The second is Gaiman's American Gods, based on his novel of the same name. The story assumes gods and mythical creatures live among us in today's world, and people's beliefs have created new gods associated with modern-day American obsessions. The adaptation of the book was announced last year, and will be produced by Tom Hanks' Playtone production company into a planned six-season series for HBO. No casting has been announced yet, but this one feels a little more tangeable than Dark Tower does at this stage. We think HBO will have some big announcements for this series at the con, along with a 2013 premiere date.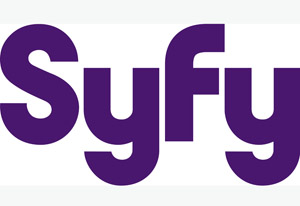 Syfy
The network is betting a double-down on Defiance, a sci-fi series that hopes to attract the attention and ratings of Battlestar Galactica that Caprica and Stargate Universe couldn't. It's definitely an ambitious effort as well, as the game will be debuting along side a MMO in the same universe. The premise of the show is another from the apocalypse genre (yes, it's actually a genre now) – the Earth is ruined by war, and surivivors band together to rebuild the planet. Sure it doesn't sound too original, but it's got some serious star power involved on both sides of the camera. Written/executive produced by Rockne O'Bannon (Farscape), Kevin Murphy (Desperate Housewives, Caprica, Hellcats) and Michael Taylor (Battlestar Galactica) and starring Grant Bowler, Julie Benz, Stephanie Leonidas, Tony Curran, Jaime Murray, Fionnula Flanagan, Mia Kirshner and Oscar-nominee Graham Greene. You can bet we'll be seeing much more on both the series, and the game, at SDCC this year.
Defiance might be the network's only new scripted series premiering this fall, but it has several other notable shows in development. First, the network is developing a new series based on the movie (but also, the Philip K. Dick short story) The Adjustment Bureau. Next, in development is an adaptation of the sci-fi young adult novel The Lotus Caves called High Moon, about a future where Earth has colonized the moon and in the process discoveres a new alien life form living in its lunar caves. Following on the heals of HBO's successful adaptation of Charlaine Harris' Sookie Stackhouse novels, Syfy has optioned another of the author's series, The Harper Connelly Mysteries. The television series will be titled Grave Sight, after the first novel in the series, about a young woman who has been gifted the ability to "see dead people" after being struck by lightning. As if getting struck by lightning wasn't bad enough!
Two comic properties, Gray Legion and Booster Gold, are being developed for the network. The former, from publisher Platinum Studios, is [from the Platinum Studios website] "about a top-secret agency which has found a way to force ghosts to carry out covert missions, whether they want to or not. Now one of these unwilling spies will do anything to reclaim his soul and be reunited with the love he thought he had lost forever." The latter is, of course based on the popular DC Comics character who has previously spent some time on TV's Smallville. No word on whether the same actor will be reprising his role, but since this was ordered way back in 2011, we're pretty sure we'll be seeing something about Booster Gold at the show. And you all thought Blue Beetle was going to be the next DC Comics' series…
Syfy is also known for resurrecting beloved classics into modern takes in miniseries form, like Tin Man and Neverland. Two new miniseries in development from the network have our attention. The first is Eyes Of The Dragon based on Stephen King's fantasy novel about a young prince and his battle against an evil wizard. The second is called Darkfall, from The Jim Henson Company, about a modern world where technology gives way to magic. We're excited to see what Henson can do with a big budget, especially after being quiet since Farscape.
What new shows are you looking forward to seeing this year? Let us know in the comments!
Watch for our next post in the TV Shows of SDCC 2012 series coming soon!