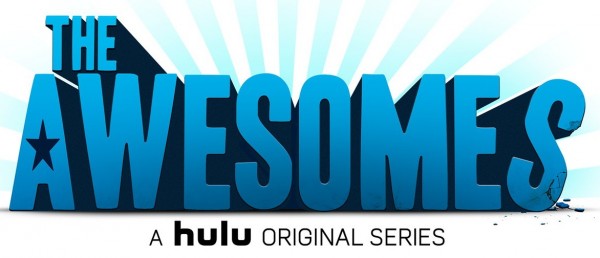 At a PaleyFest panel this past weekend, sponsor Hulu announced that they will be premiering their new original animated series The Awesomes at this year's San Diego Comic-Con.
The Awesomes packs quite a punch in the talent department. Created by Saturday Night Live's Seth Meyers, the show will also include the voices of fellow SNL vets Kenan Thompson, Bill Hader and Taran Killam. Here's the official synopsis from Hulu's web site:
After Mr. Awesome announces his retirement as leader of The Awesomes, a superhero task force, his not-so-super son Prock (Seth Meyers) fills the roster with previously rejected applicants, but despite their incompetence and general lack of ability, the team must band together to battle diabolical villains, the ever-present paparazzi, and a less-than-ideal reputation as second-class superheroes.
The show is slated to begin airing on Hulu in the summer, which lines up with any big promotional push they have in mind. Hulu would not confirm any details the show's appearance at SDCC, although it seems likely this will be a panel inside the convention as opposed to an outside event. And with the voice talent mentioned above, we anticipate this will be a fun one to attend.
On a cautionary note, last year Hulu had scheduled to bring the UK series The Misfits to SDCC, but the panel was cancelled at the last minute for unknown reasons. So take any of this early information with a grain of salt until the official schedules are published in early July.
Are you excited to see The Awesomes in SDCC? Let us know in the comments.