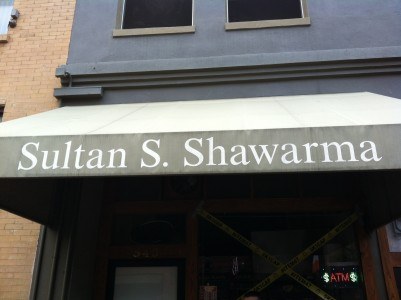 We're counting down the weeks leading up to Comic-Con by reposting some of our important SDCC tips which have appeared on the blog over the years, updated with current information. You can find all of our guides under the main menu, or by clicking here.
You Are What You Eat
You'll want to stock up on food to carry with you while at the con. Expect to be on the go from early-morning to the early-evening with rarely a break from the frantic pace to refuel. Sure, there's restaurants all around and enough fast food to fill Hall H, but if you want to survive the weekend, you're going to want to eat smarter. Not only that, but even the hot dogs and pizza slices in the convention center will set you back a pretty penny, and we all know that would be better spent on, well, anything.
Make a grocery list of items to get you through the weekend. Plan for breakfast, lunch, and snacks in between. Here's what we've carried with us in years past:
Dry breakfast cereal – Generally you won't have time for breakfast, as you'll probably be up and in line before places open. But it's also the most important meal of the day, and starting with the proper food will help get you through long days at the con. Some folks bring breakfast bars. Buying a couple of boxes of cereal and bringing portions in a small zippered baggie every day is a good, healthy alternative.
Fruit – A banana for an AM snack, and an apple for a PM snack every day. Healthy, nutritious, and you won't have to worry about them spoiling.
Crackers – We would buy a box of Wheat Thins or some other snack and would bring a small baggie-full every day. Better than potato chips, especially if you want to eat healthier.
Drinks – You'll spend a typical day squeezing through crowds, always on your feet, shuffling from one end of the convention center to the other and even finding yourself standing in a two hour line in the outdoor heat – staying hydrated should be a top priority. We would buy a case of water and just took two or three bottles with us every day. A few Smartwaters with electrolytes are a good, no-calorie choice too – those one-liter bottles are a generous size to stuff into a backpack and last throughout the day.
Sandwich bags – We can't think of a worse way to spend the weekend than cleaning out crushed Cocoa Puffs from your backpack. Buy a box of these to take your daily rations with you.
We generally skip lunch, but you could always make yourself a PB&J sandwich to take with you. Lunch meat is out of the question, unless you've got a refrigerator where you're staying.
We're not going to get all preachy on eating healthy, and you know what works best for you. The key here is to stay energized, eat on the go and save costs.
The easiest way to stock up is to hit the Ralph's grocery store on 101 G Street. It's just three blocks up from the convention center, and it's always fully-stocked throughout the weekend. For one person, groceries for the long weekend should cost you altogether as much as one or two junk-food meals.
If you're traveling with a group of people, and you don't have time in your schedule to hit the grocery store, Vons is a regional grocer which will deliver an order of $49 or more to your hotel. The delivery charge depends on whether you want a one, two or four-hour window for delivery. If you have perishables, most hotels will store it in their kitchen's refrigerators if you arrange upfront. As always, call ahead and make sure your hotel will accept delivery in advance of you checking in.
Arriving at the Con Each Day
People looking to jump right into the lines for Hall H or Ballroom 20 should head straight over to them as early as they can. Even at 10PM the day before, there will already be people waiting to get in, so don't expect a spot in Hall H if you get there less than a couple of hours in advance. Ask security guards if you don't know where these lines are and then head to the mass of people to sort out where the end is. We would suggest getting to Hall H or Ballroom 20 at least two panels in advance to get a seat; even more for the popular ones. If you're looking to head straight into the exhibit hall or one of the smaller rooms you can go to one of the main doors outside the convention center, gates C through E. Like anything at the convention, it's best to get there early so you can figure out the opportune spot to get in based on what room you want to go to.
Any tips you would like to share with our readers? Let us know in the comments.