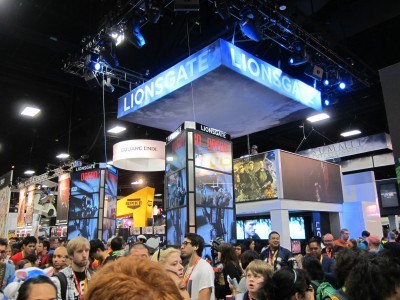 The SDConCast returns for another week of SDCC news and tips. It's like three geeks sitting around the fire, roasting marshmallows and sharing stories of their greatest catch, and we mean swag. This time we talk about the Agents of S.H.I.E.L.D.; the impending badge resales and ways to maximize your chances of snagging one; and Shawn's exclusive merchandise pick of the week.
Show Notes:
The Television Shows of SDCC 2013 – The Family Networks
SDCC Badge Resales Soon – Get Ready!
Under The Tents: SDCC News for May 14, 2013
Music:
Intro: "Omg I <3 Livejournal (And My Livejournal <3s Me)", Talkshow Boy
Outro: "Joss Whedon", lo-fi is sci-fi

Podcast Links:
Download: 37.5MB, 54 minutes [Direct Link]
SDConCast on Hangouts on Air: [Video]
Subscribe: [RSS] [iTunes]

The Hosts:
Jeremy Rutz
Twitter:@spotanime
Website: About Me
James Riley
Website: GeekShotPhoto.com
Shawn Marshall
Twitter: @The_Con_Fluence
Website: TheConFluenceCovers.com