Television shows are big business at San Diego Comic-Con. Every year, the popularity of television shows at SDCC – not to mention in ratings with mainstream audiences – continues to build. What we're saying is, those infamous long lines for for television panels in Ballroom 20, and now spilling over into Hall H, ain't going to get any shorter any time soon.
As the anticipation builds for the official announcements from networks and CCI as to which television shows will be on the panel schedule, we like to take time out earlier in the year to speculate which shows have the best chances of appearing at SDCC.
We're going to split our guesses into three separate posts, the first covering the "family" (Nickelodeon, The Hub, Cartoon Network, etc.) networks. The next two will cover the Big Five and Cable networks, respectively. Look for those in the weeks ahead.
Saying that, here's what you might be seeing at Comic-Con in July:
Nickelodeon

The cable family network might not have a ton of genre shows, but it always brings its big shows to SDCC. Last year it made waves by having Ballroom 20 host the panel and Q&A for the hugely popular The Legend of Korra animated series. Even though it was on the same day as the Firefly panel, it was very interesting to see just how many people camped out in the Ballroom 20 line for the sequel series to Avatar: The Last Airbender (read: a lot). Book 2 was previewed at last year's panel, and we're still waiting for a premiere date, but no doubt this show will be back in a big venue for another panel and Q&A.
Teenage Mutant Ninja Turtles should also be back, as the freshman series was popular-enough for the network to renew it through season three. The season one finale is scheduled to air in August of this year, and the season two premiere will air just a month later in September, so expect a panel and Q&A with either an exclusive finale screening and/or a season two premiere sneak peek.
Monsters vs. Aliens and Kung Fu Panda: Legends of Awesomeness are two Dreamworks properties which have received the weekly series treatment from parent Viacom, and surprising they weren't at SDCC last year. That leads us to believe they might have a Nickelodeon booth presence, but don't expect a panel and Q&A.
The last Nickelodeon series we'll talk about is the upcoming series Rabbids, based on the popular videogame characters from Ubisoft of the same name. We'd be surprised if the network decides not to promote the show at SDCC this year, given that it it's a new show and it has crossover appeal with gamers and animation fans.
Disney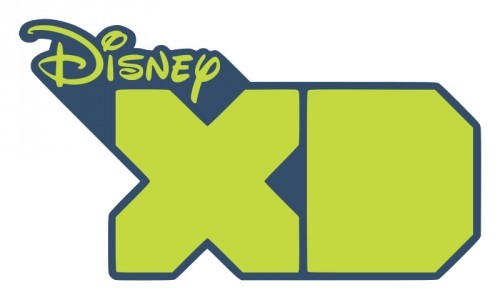 The House of Mouse sure has a full slate of programming ripe for the SDCC audience. Figuring out what it'll be bringing to San Diego this year is a difficult proposition, however, because Disney is hosting its own fan convention, D23, a month later in Aneheim. Saying that, Disney has never shied away from bringing its animated shows to Comic-Con, and we're hoping this year will be no different.
The freshman season of Gravity Falls was promoted at SDCC last year, and a second season order was made by the network earlier this sprint. There's no date on a season two premiere at the moment, but expect the network to preview the upcoming season at a combined Disney Channel Television Animation panel and Q&A.
Phineas and Ferb is an SDCC mainstay, and this year will be huge because of the upcoming Phineas and Ferb: Mission Marvel crossover episode, which currently does not have a premiere date but is slated to air this summer. As this was announced at Comic-Con last year, we think there's no way this won't be the focus for this year, unless it ends up premiering before the con. Remember, back in 2011 Disney premiered Phineas and Ferb: Across the 2nd Dimension at Comic-Con in a theater setting and behind some heavy promotion, so hopefully we'll get the same for Mission Marvel.
Marvel Television always has a panel at Comic-Con and generally screens upcoming episodes of its big shows. Marvel's Avengers Assemble will premiere this May, but we think the big draw will be an exclusive screening of the Hulk and the Agents of S.M.A.S.H. premiere episode, which won't air on Disney XD until August 11. Ultimate Spider-Man season two finale doesn't have a broadcast date, but we wouldn't be surprised if we saw something about it at SDCC as well.
Lastly, we're hoping to hear some announcement that TRON: Uprising will continue to be supported by the network, with talk of a TRON 3 feature film in the future, but the unofficial word is that it's all but cancelled.
Cartoon Network
Cartoon Network always has a big presence at SDCC. With more con-friendly shows than ever, and the expected big push that Warner Bros. will be doing in favor of all-things DC this year, we think the network will be playing a critical part in this. They also have a ton of other shows which we think would fit into the programming schedule.
That being said, DC Nation will most likely be bringing Beware The Batman and Teen Titans Go! again this year, with probably some surprise announcements to take the place of the retired Green Lantern: The Animated Series and Young Justice. Also, as Beware The Batman is expected to premiere this July, a premiere episode screening may be in order for SDCC.
Adventure Time cosplay rules the convention in recent years, and its annual panel and Q&A fills the larger Ballroom 6 rooms of the convention center. It will be back – you have our word on it. Also likely to return is Regular Show and a sneak peak of its Thanksgiving special, slated for later this year.
DreamWorks Dragons: Riders of Berk and Ben 10 Omniverse each had their own panels last year, and are both slated to return for new seasons in 2013, so we see no reason why they would sit out of this year's panel schedule. New animated series Steven Universe, "a coming-of-age story told from the perspective of Steven, the youngest member of a team of magical Guardians of the Universe" sounds perfect for a big promotional push with the SDCC crowd, as does LEGO's Legends of Chima, the newest franchise from the popular building-block empire which is premiering this summer.
Lastly, The Powerpuff Girls have been announced to return in 2013 with an all-new CGI special. It's been nearly eight years since we've heard from the long-running series, so we're thinking Cartoon Network will use SDCC as a springboard to potentially resurrect the franchise with a new generation of viewers.
The Hub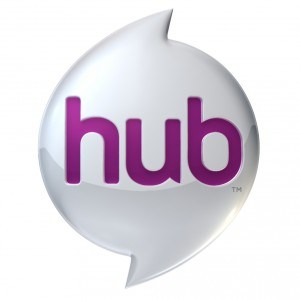 The Hub, a joint venture between Discovery Communications and Hasbro, has a number of brand properties it will most likely be promoting at Comic-Con this year. Starting things out, Transformers Prime is closing out its third and final season this year, and has been a given at SDCC. Depending on when the finale will air, which doesn't currently have a date, we think it might be back to say goodbye to the fans who have followed it in San Diego throughout the years.
Bronies were sky high when The Hub decided to have a panel and Q&A last year for the popular animated series My Little Pony: Friendship Is Magic. Lines were long as expected and the panel was a big it among fans, so we expect it to return to preview the upcoming season four. The only caveat is that season four isn't expected to broadcast until early 2014, so it might be a little early for any footage.
The second season of The Aquabats! Super Show! begins June 1 and should be back at SDCC this year. The SoCal band has a loyal following among attendees and has put on one heck of a panel the past two years, and last year it rocked the House of Blues in a live show. We're hoping for both a panel and Q&A in addition to another live offsite event.
Wizards vs Aliens is a popular BBC teen series from Russell T Davies and Phil Ford – the creative forces behind Doctor Who and Torchwood – which will be making its stateside debut this summer. We think The Hub will push this hard with the Comic-Con crowd, given the pedigree of its creators.
Lastly, coming from another creator with massive geek pedigree, Stan Lee's Mighty 7 is an animated movie based on the comic of the same name and is due to broadcast on the network sometime this year. We think this will be promoted heavily at SDCC, because it "will serve as a springboard for a potential future television series" according to the official press release. Here's the official description:
Stan Lee executive produces and stars in this Hub Original Family Movie as an animated version of himself, a legendary superhero creator teaching a crew of alien prisoners and their jailers, who have crash-landed on Earth, how to work together and use their powers to be superheroes. The series features brand new characters voiced by an all-star cast.
Which shows are you most excited to see at SDCC? Let us know in the comments.