Dark Horse announced it will be revealing a new SDCC exclusive every day, leading up to this year's convention. We've started to compile all of the reveals into one master post, and we'll continue to update with each new announcement.
All of these exclusives will be available at the Dark Horse Booth, #2615.
[UPDATE JUNE 19]
The Dark Horse SDCC Exclusives Store has been announced with a few added SDCC comic variants. Included are Plants vs. Zombies, Star Wars and The Strain. Check out the details on the Dark Horse Blog for print runs and cover art.
[UPDATE JUNE 17]
Mass Effect: Bronze Normandy SR-1 Ship: Commander Shepard, your bronze Normandy awaits. Limited to a run of 300 and packed in a limited edition box, this bronze-plated 6.75″ beauty is limited to two per person and goes for $50.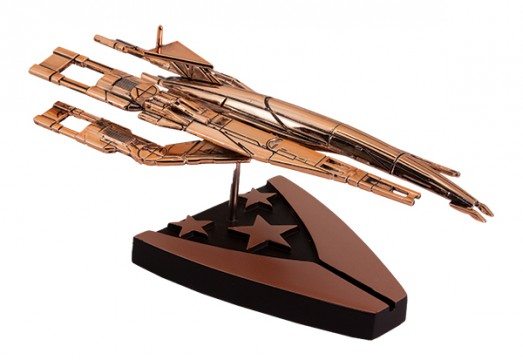 [UPDATE JUNE 15]
SDCC Caveman Domo Qee: This exclusive design Caveman Domo Qee will be limited to 1200 pieces and will go for $8.99. Only four per person.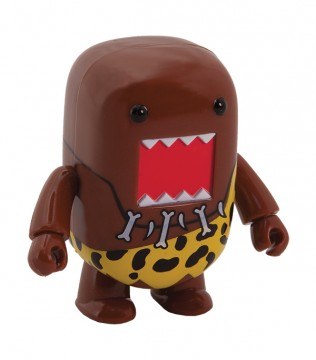 [UPDATE JUNE 13]
SDCC Plants vs. Zombies Print Edition: PopCap's immensely popular Plants vs. Zombies game finally gets the plant-filled, zombie-zapping comics treatment it deserves! Crazy Dave helps fend off a "fun-dead" neighborhood invasion in Plants vs. Zombies: Lawnmageddon!, the new digital series from Dark Horse. Paul Tobin (Marvel Adventures) and Ron Chan (The Guild) join the botanical battle to deliver a hilarious, all-ages zombie romp to your neighborhood! Stop by the Dark Horse booth or the PopCap booth to snag an exclusive print edition of #1!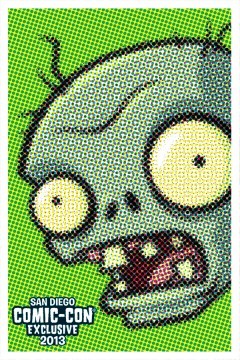 The exclusive print edition is limited to a run of 1000 copies and will sell for $2.
[UPDATE JUNE 12]
Dark Horse's third exclusive reveal is the Hellboy Qee.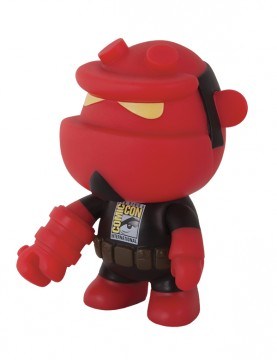 Never has Hellboy been so adorable! Proudly displaying his San Diego Comic-Con tee-shirt, he stands 5.5 inches tall and goes for $20. A limit of two per person, this exclusive is limited to 350.
[UPDATE JUNE 11]
Dark Horse's second exclusive reveal is the Black Light Good Luck Troll.
The Black Light Good Luck Troll is limited to 1000 pieces and will sell for $7.99. Four per person.
[UPDATE JUNE 10]
First up, it's this Game of Thrones 7-inch limited-edition replica of the Stark shield.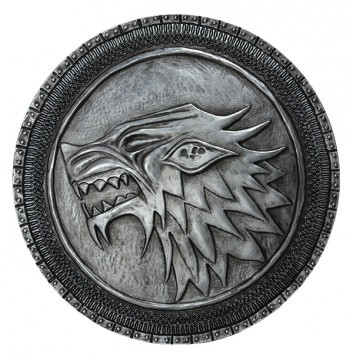 Limited to 1200 pieces, the Stark Shield is packaged with a wall-mount will sell for $30 at the Dark Horse booth, #2615.