The SDCC Exclusives train keeps rolling for 2013. Exhibitors are rollout out their announcements daily, and we're still weeks away from the start of the big, long geekend. Yesterday, Diamond announced its list of 16 exclusives, and you can check them all out on the PREVIEWSworld website.
Standouts include a My Little Pony: Friendship Is Magic #9 with Abbey Road/Gaslamp mash-up Exclusive Cover: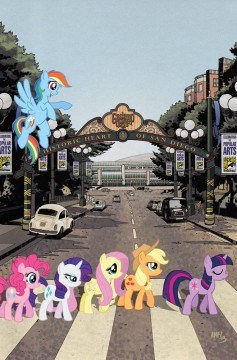 The Walking Dead Minimates Hershel's Farm Box Set: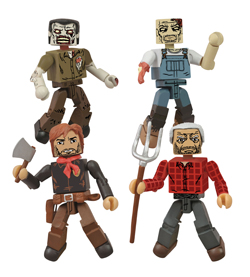 And a Teenage Mutant Ninja Turtles: The New Animated Adventures #1 Exclusive Cover with the Heroes In A Half Shell flying through the San Diego Convention Center: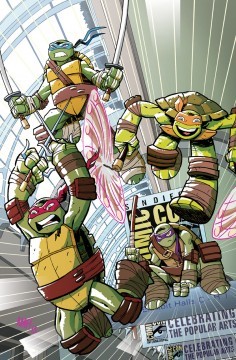 Other exclusives include DC BE@RBRICKs, Marvel and Star Wars exclusive covers, and more great Minimates sets. All of these are limited runs, so plan to get yours early!
Check out all of the Diamond 2013 Exclusives announced on the PREVIEWSworld website, or at the Diamond PREVIEWS booth, #2401, on the Exhibit Floor.
We're ready to clone ourselves just to stand in  booth lines for all of these awesome exclusives being announced. Any Diamond exclusives got you excited? Let us know in the comments.