Video games are becoming a bigger and bigger part of Comic-Con. From the big booths and large crowds on the show floor, to the overflow into the Gaslamp, the presence of the video game industry and its contributions to the SDCC crowd cannot be ignored.
Every year, we take a look at the video game companies and titles which we think will be showing at the convention, and this year will prove to be exceptional. For the first time in many of our SDCC lives, the big console manufacturers will be showing off brand new hardware that will undoubtedly end up in your living room by the end of the year.
The Big Three
Microsoft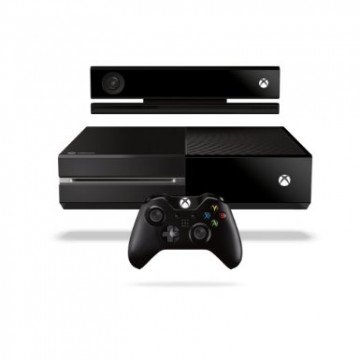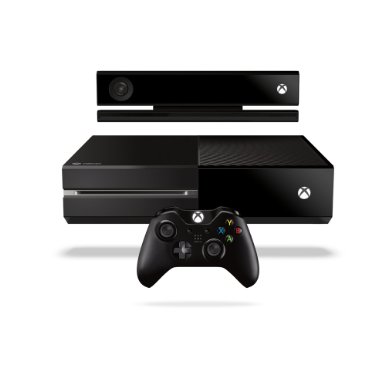 The big news in video games this year is that both Microsoft and Sony will be releasing their new consoles. Microsoft has pushed the Xbox 360 hard in recent years, with a gaming lounge set up inside the Hard Rock Hotel and a front-and-center sponsorship at Nerd HQ. Traditionally, manufacturers have shied away from letting attendees get hands-on with their new hardware. We didn't see the Wii U, Sony Vita or Nintendo 3DS at the show ahead of their respective hardware launches, so Microsoft could be the trendsetter if they opt go big with the Xbox One. We can't predict what will happen, but as video game fans ourselves, it will be interesting to watch unfold.
Not to say Microsoft won't have a presence at SDCC at all, because after E3 last week it seems like they still have a lot to say with the Xbox 360. New titles such as Disney's Fantasia are appearing on both old and new generation consoles, Twisted Pixel's new LocoCycle, and a ton of third-party support mean the current market leader in consoles will still get plenty of attention.
Microsoft has also appeared on the panel schedule the past few years, usually with a future Halo or Gears of War title to promote. A new Halo game for Xbox One was announced during its E3 press conference for a 2014 release, so most likely there will be a 343 Industries panel to talk about the future of that popular franchise.
Sony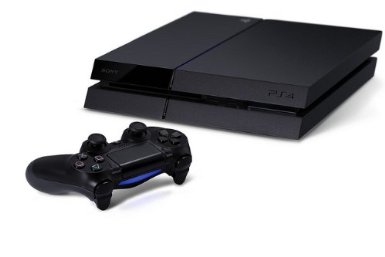 It's safe to say that the console manufacturers won't allow their competition to get a leg up this holiday season, so we think if Microsoft shows the Xbox One, Sony will push the PS4, and vice versa. Sony, however generally stays in the Exhibit Hall, with the exception of last year's GT Academy National Finals at Jolt'n Joe's in the Gaslamp. It remains to be seen whether they will try to own the show floor with their traditionally large booth space, or if they'll try to capture the attention from those wandering the Gaslamp or stuck without a badge.
Like Microsoft, Sony will still be supporting its current-gen console, the PS3. But unlike Microsoft, it has a third console to show off, the PS Vita handheld system. The Vita isn't just a portable console with its own library of games to show, however; it has native support for the upcoming PS4 which allows it to become extension of the next-gen system with remote-play capabilities. So, we think one won't be far away from the other during the convention.
Sony also also been on the programming schedule in years past, and we think they'll have more to show than Microsoft this year. First-party titles such as Beyond Two Souls, Infamous: Second Son, Killzone and Knack are all 2013 releases and ripe for panel appearances to show off design and gameplay footage to attendees.
Nintendo
Nintendo has taken a different tact in years past, setting up shop exclusively in the Marriott Marquis and Marina ballroom to show off its upcoming Wii, DS and 3DS offerings. The Wii U was a no-show at last year's SDCC, but that will all change as the company fights for relevance against the two next-gen titans. The setup in the Marriott is ideal for playing the latest Nintendo games or just hanging out, as the space is large enough to avoid overcrowding and off the beaten path from the convention center. It remains to be seen whether they will return to the Marriott this year, but we're hopeful.
And, Nintendo generally has the best swag of the three, with Super Mario t-shirts and Kirby posters among the standouts, and cool StreetPass extras from its popular games. If you bring your 3DS to SDCC, turn it on and expect to receive some bonus Animal Crossing: New Leaf items.
Pokemon fans, take note. The popular card game version of the video game franchise generally has its own booth on the show floor and has catered to fans with special cards and tournaments.
Thid-Party Publishers
We already know BioWare will be promoting the Star Wars: The Old Republic MMO at an offsite event, and Disney will be bringing its Cinderella monster truck seen at E3 to promote its upcoming Disney Infinity multi-platform title. Blizzard has also announced it will have a booth this year with new licensed products, signing autographs, SDCC exclusives. Also revealed earlier this year was an SDCC exclusive Mega Man collectible from Capcom, indicating it will also be back with a booth in the video game area of the show floor, and just yesterday Hideo Kojima tweeted out a picture of an SDCC exclusive Fox Hound iPhone case, which seems to indicate Konami will also be back this year – and might this also mean we'll get Kojima-san himself at a panel to talk about Metal Gear Solid V: The Phantom Pain?
http://youtu.be/A6lHH46aJ_M
We're also hearing rumblings that we'll be seeing lots of the upcoming LEGO Marvel Super Heroes video game. Expect Square Enix to be back, and hopefully we'll see more of the Kingdom Hearts and Final Fantasy HD remasters for PS3. Ubisoft will be there to promote its upcoming Watch Dogs, Rayman Legends and Splinter Cell: Blacklist; and Just Dance 2014 should be at the Nintendo setup as it has in past years. EA will be back to show off a few of its upcoming titles, and as we're Star Wars fans we hope to see more of the announced Star Wars Battlefront, or at least more of that awesome trailer.
We're also expecting to see more on the Defiance and Marvel Heroes MMOs released earlier this year.
Mobile Gaming
With the advent of the smartphone, a new game platform emerged to challenge the traditional model. iOS and Android support has gone beyond the casual gamer, and many high-profile publishers are getting into the market with some huge titles. Square Enix announced Deus Ex: The Fall and vampire brawler Bloodmasque; Telltale will be releasing its new titles The Walking Dead: 400 Days to iOS (and might we get announcement for The Wolf Among Us, based on the popular Fables comic franchise, to mobile platforms at SDCC?); EA will have Plants vs. Zombies 2; and Marvel just released its popular Facebook game Marvel Avengers Alliance on iOS. We think there's a strong chance you'll be seeing some if not all of these, and more, at SDCC this year.
Ready for some sore thumbs at Comic-Con? What are you excited to play. Let us know in the comments.