We've started a new, quasi-regular column on the Blog titled "Under The Tents". The title is symbolic, as it's representative of the times we all line up under the tents waiting for those big moments to happen inside Hall H or Ballroom 20.
Here's the stuff you might have missed for today:
There will be an exclusive trailer for The Hunger Games: Catching Fire at Comic-Con this year, according to this tweet from Film Trailer editor Jake Thomas.
[UPDATE] This tweet was removed, and is believed was a fake. However, it is expected The Hunger Games: Catching Fire will have a Hall H panel this year, possibly on Thursday. Stay tuned for official announcements.
SpankyStokes has the scoop on an exclusive Ferg x Grody Shogun "Young Gohst" edition:
A big bag of crystal clear sofubi cast "Young Gohst" figures, Ferg's collaboration with Luke "Grody Shogun" Rook… what could they be for? According to Ferg, he's going to paint them himself for a micro edition release at the 2013 San Diego Comic-Con!
Check out the image of the unpainted "Young Gohst" micros and a prototype on the SpankyStokes site.
SOLD OUT! Our #SDCCExclusive Batman: Dark Knight Returns Black Metallic Ver. pre-orders are all gone, so come to the con to get yours!!

— Square Enix Merchandise (North America) (@SQEX_MD_NA) June 14, 2013
Want a screen protector for your mobile device? If you're going to be at Comic-Con this year, looks like you'll have the chance to score one for free (yay swag!) according to this tweet from iSmooth.
It's official! #iSmooth will have a street team presence for #SDCC! Want a screen protector for #ComicCon? Stay tuned on what to look for!

— iSmooth (@iSmoothdotcom) June 15, 2013
It's been over decade, since I've been to Comic-Con…

Grrr…

The Furyan…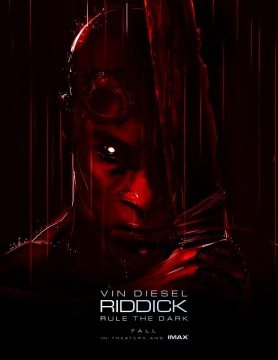 Disney fan site Inside the Magic reported via Twitter the Disney Infinity Cinderella monster truck, which made an appearance at Disney's E3 booth this week, will be appearing at Comic-Con as well.
The @DisneyInfinity Cinderella Carriage Monster Truck will be at San Diego Comic-Con! See it at #E3: http://t.co/Lt1crU50mU #SDCC

— Inside the Magic (@InsideTheMagic) June 14, 2013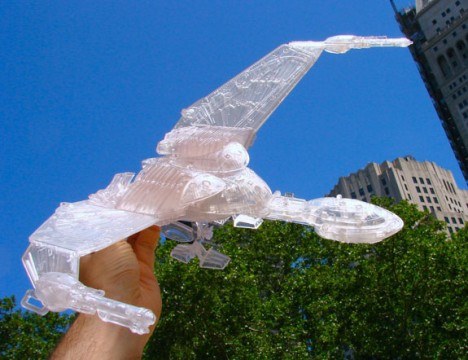 Measuring 12 inches long, with a 19-inch wingspan, it includes a transparent display base and translucent landing gear and is limited to 200 pieces.
Cable network History is coming back to SDCC this year, with its series Vikings, per a tweet from @TVWatchtower's Tiffany Vogt. The panel will be on Friday July 19.
@kerrydixon – #Vikings panel at #SDCC on Friday, 7/19. Mark your calendar!

— Tiffany Vogt (@TVWatchtower) June 13, 2013
Anything we missed? Let us know in the comments, drop us a line or tweet us at @SD_Comic_Con.