We've started a new, quasi-regular column on the Blog titled "Under The Tents". The title is symbolic, as it's representative of the times we all line up under the tents waiting for those big moments to happen inside Hall H or Ballroom 20.
Here's the stuff you might have missed for today:
TV Write Now reporter Jo Garfein recently interviewed executive producer Carlton Cuse on the latest episode of her podcast, where he revealed that A&E's Bates Motel will be at Comic Con this year for a panel. Cuse said the panel will take place on Saturday morning at 10AM, and the entire cast will be in attendance.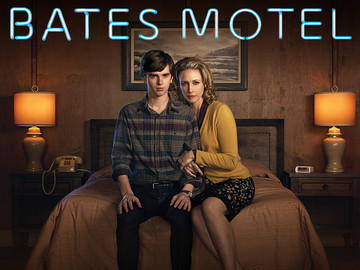 Nathan Hamill's Strife and Sire "Super Soldier" Edition. This vinyl figure stands approximately 7 inches tall and is limited to just 50 pieces. This piece is priced at $50 and is packaged in a window box, perfect for display. Nathan Hamill will be at the 3DRetro booth to sign this figure Saturday at 2PM.
 91X is having a contest to win San Diego Comic-Con tickets – Enter Here
While we previously announced that Hulu would be premiering their new original animated series about a taskforce of superheros, The Awesomes, at Comic Con, The Hollywood Reporter's Live Feed has revealed through their TV Lineup some further details. The panel is set for Saturday, and panelists include Seth Meyers, Mike Shoemaker, Taran Killam, Kenan Thompson, Josh Meyers and more.
The Toucan Blog's Tip of the Day is one we've been championing for folks descending upon San Diego during Comic-Con: Take a Break and Go Outside!
We know Comic-Con comes around but once a year and you want to spend as much time as possible at the Convention Center, but hey . . . there's a big beautiful city out there waiting to be seen! The area surrounding the center is filled with great restaurants, scenic views and shopping. Take a break from the con and go explore a little bit.
As you know, we've been promoting the offsite events for folks who aren't able to get a badge but still enjoy the festivities happening during Comic-Con. We've also created a Twitter list of accounts you should be following to stay on top of everything going on in the surrounding areas. And hey, sun is good for you!
The Hollywood Reporter has posted details on 10th Anniversary Celebrations for The Walking Dead at Comic-Con this year. The franchise will have its own booth on the show floor and will have a new 2013 Hyundai Veloster "Zombie Survival Machine", as well as interactive activities where attendees can create their own. Telltale Games will also be on hand demoing the new The Walking Dead video game, "celebrity appearances and a zombie makeup station and other social media contests."
I'll be doing book signings on Thurs, Fri and Sun! Can't miss me. 😉 @Comic_Con

— Evangeline Lilly (@EvangelineLilly) June 24, 2013
Anything we missed? Let us know in the comments, drop us a line or tweet us at @SD_Comic_Con.