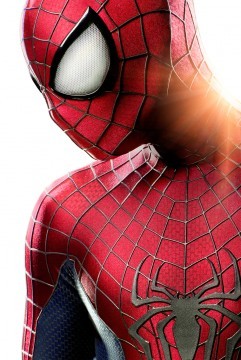 Hero Complex has posted details on the Sony Pictures Hall H panel, which will be on Friday July 19 as previously announced.
Joining the already-known Amazing Spider-Man 2 and The Mortal Instruments: City of Bones will be Cloudy With a Chance of Meatballs 2 and Robocop.
Andrew Garfield was the only panel guest announced for Amazing Spider-Man 2 in the article, but it is assumed that Jamie Foxx would also be attending per his earlier comments to Yahoo! Movies.
Anna Faris and Terry Crews, alongside directors Cody Cameron and Kris Pearn will be on the panel for Cloudy 2, and Joel Kinnaman, Abbie Cornish and Samuel L. Jackson will appear in person with director Jose Padilha for Robocop.
Cassandra Clare had teased The Mortal Instruments would also be on Friday, and now we know she will be among the panel guests. Other guests will include stars Lily Collins, Jamie Campbell Bower, Robert Sheehan and Kevin Zegers, and Director Harald Zwart.
No times were announced for the panels, but we'll know in a couple of days when the Friday programming schedule is announced.
Which Sony movies are you most excited to see? Which ones didn't make the cut? Let us know in the comments.