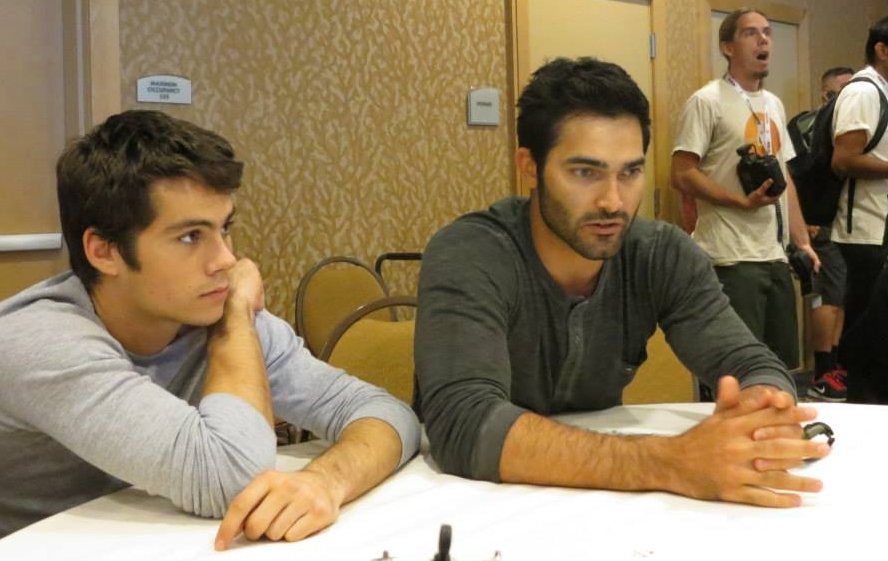 MTV's hit series Teen Wolf is currently wrapping up the first half of their third season, and we had the opportunity to catch up with the cast and creator Jeff Davis at San-Diego Comic Con.
We learned a lot about what's ahead for the show and its characters (including that off-camera, star Tyler Posey is engaged!).
Catch our coverage below (and our apologies for the poor audio quality in parts):
Tyler Posey tells us about the coolest thing that has ever happened to him, how Scott McCall got on the path to becoming a True Alpha, the LGBT presence on the series, and how receptive he thinks Scott is to working with Derek Hale:
Dylan O'Brien and Tyler Hoechlin discuss their characters' emotional triggers, the kiss and relationship between Stiles and Lydia, how good (or bad) of an alpha Derek is, and how O'Brien ad-libbed a scene this season:
Max and Charlie Carver explain their own theories on what their characters are thinking when they meld, how it was determined who got which role, what it's like to be objectified, and how it feels to be representing the LGBT community on television:
Crystal Reed reveals her struggle with being a role model for teenagers, how Allison Argent's mother shaped the character's life, and suggests that Allison and Chris will "come together in a really nice way"  by the end of the season:
Creator of Teen Wolf Jeff Davis dishes on what we can expect from the Kitsune myth in season 3B, gender dynamics in the Argent family, the real reason actress Gage Golightly left the series, and much more:
Check out more photos from the Teen Wolf press room on our tumblr.
Do you love Teen Wolf? Let us know in the comments!