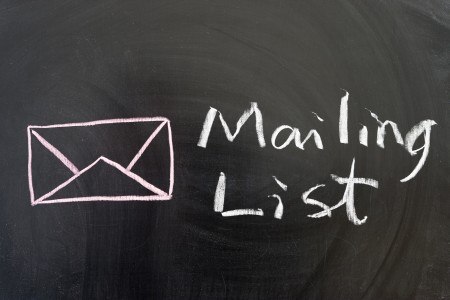 2014 has started out to be quite a year. It's only our first full week of the new year, and already we have news of offsites, exclusives and badge registration. And with the big studio releases planed for 2014 and 2015, it will certainly be an unprecedented year in the history of San Diego Comic-Con.
And as always, we'll do our very best to continue to bring you the latest and biggest news leading up to and through the convention, so that you are informed and prepared for, what we truly believe to be, the most excellent experience of your geek lives.
But sometimes, the news can be a little overwhelming – yes, even for us. So to keep it simple, we'll be starting a mailing list so that we deliver the top news, latest offsites and important information directly to your inbox, so you'll never miss a post or a tweet that might make your trip to San Diego the best ever.
You can find the sign-up to the mailing list on the right sidebar of the site, or you can enter your email in the form below:
We'll start sending the emails in the next few weeks. Thanks for your continued support of the site. See you in San Diego!