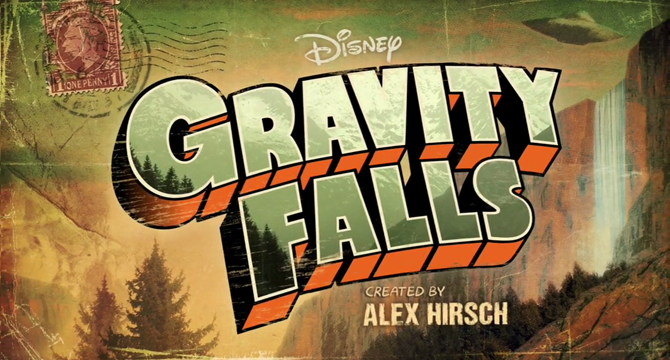 It may only be January, but Comic-Con news is starting to trickle in. Already we've got a slew of artist and creator confirms, news from Ugly Doll, a reminder about the CCI Independent Film Festival, a brand new CCI book club, more announced guests for 2014, and an update on whether or not Gravity Falls will be making an appearance this year.
Here's some stuff you might have missed:
Little by little more hints of information regarding artists attending the San Diego Comic Con are beginning to surface.  Artist Peter V Nguyen has confirmed via his Twitter account that he will be attending SDCC.
@AmyChu so far it look like for 2014 #emeraldcitycomiccon #c2e2 #sdcc and #nycc so far. Looking into #megacon and others. You? 🙂#wowitfit

— Peter V Nguyen (@PeterVnguyen) January 12, 2014
Romance and comic writer Anne Elizabeth has given us a small glimpse at the layout for the main floor. She states on Facebook that her booth is also by Terry Moore and DC Comics, also confirming their presence.
The planning process for Comic-Con International has begun! We have our booth assignment and it's right around the corner from Terry Moore and down the aisle from DC Comics. We're in the IP Section. OMG, this is a gorgeous spot! YAYAYAYYYYYY!!!!
Also confirming their return to Comic Con is Ugly Doll, who in 2013 partnered with Hello Kitty for a few SDCC exclusives. There's no news yet about their 2014 offerings, but they did confirm via Twitter that they'd be in attendance.
@JJSweetheartt Toy Fair in the Gund booth and San Diego Comic Con for sure!

— UGLYDOLL (@uglydolls) January 12, 2014
Comic Book Artist Jeremy Dale, known for his work on the G.I. Joe: A Real American Hero comics and other titles from such companies as Image Comics, is listing SDCC 2014 as one of his convention appearances, according to his website.
In addition to confirmations we also have a reminder that that all attendees and hopefuls of Comic-Con need to plan ahead. The Toucan Blog has posted a reminder that the deadline for the Film Festival Submissions is only a few weeks away, on February 3rd.
The clock is ticking on submissions for the 2014 Comic-Con International Independent Film Festival! The deadline to submit your film for consideration for this year's event–which will be held once again during Comic-Con International at the San Diego Convention Center, July 24-27–is February 3, 2014, just three short weeks away from today, as of this writing.
@MySweetReveng3 unless I'm touring I will be at SDCC

— Gerard Way (@gerardway) December 21, 2013
Comic book writer Dan Slott, who has written comics such as Spider-Man and Silver Surfer, has also taken to his Twitter account to confirm that he will be attending the San Diego Comic Con.
For those asking, the only shows I'll be at in 2014: The London Super Comic Con, Florida Supercon, SDCC, & NYCC. Will try for more in 2015.

— Dan Slott (@DanSlott) January 14, 2014
Comic-Con International has been busy to start the new year and they're adding something all new for San Diegans. As posted on the Toucan Blog, they are starting two Graphic Novel Book Clubs in the area. They are going to take applications via an Interest Form soon and are limiting membership to 30 people at each club. You'll need a Comic-Con Member ID in order to sign up (but you should have one of those already anyway).
We're starting off with two groups in San Diego, one at the beautiful new San Diego Central Library located downtown, and one at the San Diego Public Library in Mission Valley. … Whether you're a long-time comics reader or an absolute newbie who has fallen in love with sequential storytelling by visiting Comic-Con or seeing one of the amazing movies and TV shows based on comic book properties, we hope this is something that is up your alley. We sincerely hope the book clubs are popular enough to add additional clubs at public libraries around San Diego County.
In other CCI news, the next twenty guests have now been announced for SDCC 2014. Included are DC's Jim Lee and Paul Levitz, J. Michael Straczynski and Bone creator Jeff Smith. Check out all twenty announced guests via CCI's Toucan blog post.
Writer/Artist Erik Burnham tweeted that he'll be heading to SDCC this year. Maybe.
My con list right now: ECCC, C2E2, MN shows, & if I can swing SDCC (we'll see, it's iffy.) Feel a bit like I'll be missing everyone.

— Erik Burnham (@erikburnham) January 15, 2014
Joe Ramirez of R3ZDESIGNS (graphic design/photography/film) confirmed via Twitter that he will be going to Comic-Con this year and will have a booth.
Going to comic- con this year. never been to it but hey I gotta booth. soo im lucky!

— Joe Ramirez (@R3ZCapture) January 14, 2014
Gravity Falls creator Alex Hirsch tweeted that it's up to Disney if he'll be at Comic-Con. The second season of the series will premiere "sometime in 2014", so their presence will likely be dependent on the timing of that launch.
"@DestinyofAwe: @_AlexHirsch Are you going to SDCC this year? (pleasesayyespleasesayyespleasesayyes)" That's up to Disney!

— Alex Hirsch (@_AlexHirsch) January 15, 2014
Lastly, if you're getting burned out on all the SDCC stress lately, maybe you should take a page from The Big Bang Theory's book. In an upcoming episode, the characters are shut out from getting Comic-Con tickets, so they decide to start their own convention.
TV Guide has the low-down on the upcoming episode and some very special guests which are booked to make an appearance:
James Earl Jones and Carrie Fisher will both guest-star in an upcoming episode of The Big Bang Theory, TVGuide.com has confirmed.

…

"For the first time, Sheldon and the guys are locked out of Comic-Con tickets and they don't get in," showrunner Steve Molaro tells us. "Leonard [Johnny Galecki], Wolowitz [Simon Helberg] and Koothrappali [Kunal Nayyar] are going to get scalped passes. Sheldon's solution is he is going to start his own comic book convention, he just needs one great panelist to make it happen. He realizes, through Twitter, where James Earl Jones is having sushi in Studio City and is going to confront him personally."
Anything we missed? Let us know in the comments, drop us a line or tweet us at @SD_Comic_Con.