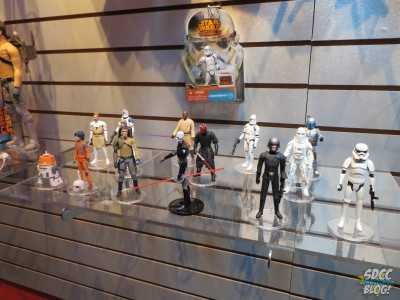 We have news of two fan-favorite companies debuting new licensed figures at San Diego Comic-Con this year.
First, Hasbro has confirmed it will reveal 3.75-inch figures from the Star Wars Rebels line at SDCC this July.
Newsarama reported that figures for Sabine and Hera, two female characters from the upcoming animated series, would be revealed at the con.
We reached out directly to Hasbro and expressed the concern of fans. Luckily, they understand. The toy company's representative confirmed exclusively to Newsarama that "Hasbro will release 3.75-inch figures of both Sabine and Hera, and the figures will be revealed at SDCC."
We also reached out to Hasbro representatives and confirmed these are not part of the company's SDCC exclusive line-up. What was reported by Newsarama just means these figures will be shown to the public for the first time this July in San Diego, and will be released to retailers in late 2014.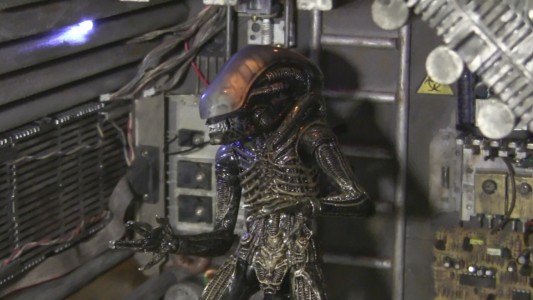 Next, NECA has announced via a press release it will be producing Ellen Ripley figures as part of the Alien 35th Anniversary celebration. These figures, approved by Sigourney Weaver herself, will make their debut in prototype-form at SDCC this year.
As part of the 35th anniversary celebration of the ground-breaking movie ALIEN, NECA will release the first-ever action figures of main character Ellen Ripley that feature the likeness and approval of actress Sigourney Weaver, who was nominated for an Oscar® and Golden Globe® for ALIENS in 1987. Initial plans include a figure of Ripley in her Nostromo jumpsuit from the original 1979 film, to be followed later by a Ripley figure based on the 1986 movie ALIENS, directed by James Cameron. Prototypes will debut later this summer at San Diego Comic-Con.
Are you planning to visit the Hasbro and NECA booths to get a glimpse of these figures come July? Let us know in the comments.