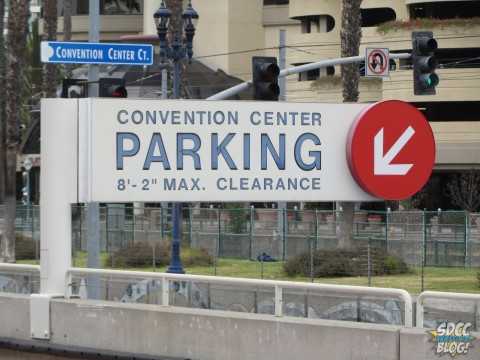 One of the final pieces of pre-planning for San Diego Comic-Con (outside of programming, at least) has been announced: Parking.
Ace Parking CIO Jon Gjerset revealed on Twitter that the sale for SDCC parking permits will take place on Tuesday, May 20th at 9 AM — presumably PT. More details are still to come, which will likely includes lot locations and pricing.
@Comic_Con parking permits will go on-sale 5/20 at 9am. More info soon @SD_Comic_Con @comicconblog #sdccparking #sdcc2014 #sdcc14 #ComicCon

— Jon Gjerset (@jgjerset) April 28, 2014
We already learned that Ace Parking will be using an all-new system to sell the permits this year. The new system will use Amazon Web Services, a much more robust web option that Ace seems confident that the revamped system will be able to handle the thousands of Comic-Con attendees vying for a place to park their cars. After an attendee commented on Twitter that last year's system was plagued by technical difficulties, Ace responded that this year "will be different".
@AnimeNut @jgjerset Yep, it didn't go well last year – not enough horsepower behind the site. This year will be different. Goal 100% uptime

— ACE (@AceParking) April 26, 2014
Hopefully Ace can meet the demand that shut down their previous system after permits went on sale last year. Almost every lot around the convention center is sold during Ace's annual parking sale, so attendees who plan on finding parking where they can on the day of the event may find themselves with a mile or two walk to the convention center ahead of them.
In the meantime, you can prepare for the May 20 parking pass sale by understanding the different parking options available in our guide from last year.
Are you participating in the parking pass sale? Any pointers you would like to share with our readers? Let us know in the comments.