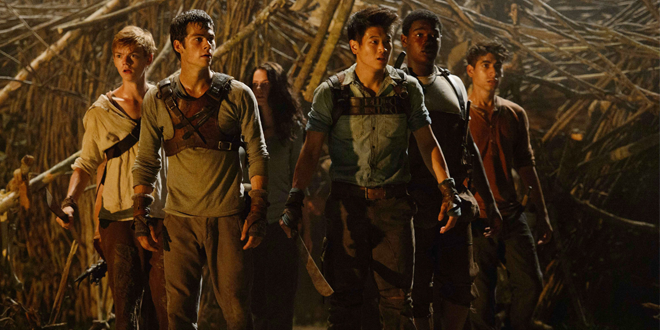 When the 20th Century Fox film The Maze Runner was pushed back from its February release to September 19, the studio claimed it was to spend more time promoting the film. We've already learned that promotion for the film will include a stop by San Diego Comic-Con this summer, and now we can add another convention to the list: WonderCon.
Author James Dashner, who wrote the trilogy of books the upcoming film is based on, revealed the details of the panel on his website appearances. A panel for WonderCon is scheduled for Saturday, April 19, at 12:45 PM:
[UPDATE] Comic-Con International's official schedule lists the 20th Century Fox presentation beginning at 1:15, so expect the panel to be in that block.
Although Dashner offered no details about which cast members would be attending the convention, the film stars Teen Wolf's Dylan O'Brien, Will Poulter, Kaya Scodelario, Thomas Brodie-Sangster (Game of Thrones, Love Actually), and several other young stars. We've heard positive things from sources about O'Brien attending the panel, and expect some combination of other stars there as well — though we'll know more when CCI posts the completed programming schedule, likely sometime later this week.
Will you be attending The Maze Runner panel? Let us know in the comments.