Warner Bros. Pictures announced one of the biggest panels at WonderCon in less than 140 characters.
Via its Twitter account, Warner Bros. listed the movies it will be showcasing at the big Warner Bros. Presentation scheduled to kick off Saturday at 11am in the Arena.
#WonderCon attendees, join us this Sat for our WB panel featuring @GodzillaMovie, @EdgeofTomorrow & #IntotheStorm! http://t.co/T1Wjo82d5m

— Warner Bros. Pictures (@wbpictures) April 14, 2014
Godzilla and Edge of Tomorrow, starring Tom Cruise, were both at WB's big Hall H panel at last year's San Diego Comic-Con. However, both have the advantage of many months of filming and post-production behind them, so expect the audience to be treated to some new footage from the two summer 2014 blockbusters.
Godzilla might not have SDCC's amazing Godzilla Encounter at WonderCon, but it does have something special in store for attendees in Anaheim this weekend. Via its Facebook page, director Gareth Edwards will be signing autographs before the panel, presumably at the Warner Bros. booth, at which the studio will also be giving out limited-edition Godzilla posters, as seen below: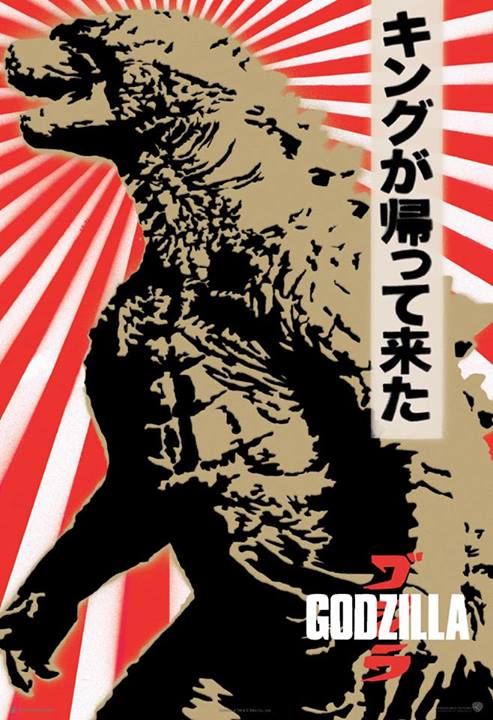 Rounding out the Warner Bros. Pictures line-up will be Into The Storm starring Richard Armitage, which we know will also be at San Diego Comic-Con this July.
No word on whether any WB television properties will be part of the big Saturday presentation in the Arena, although the panel description does list "Television" in the tags, indicating there will be more big announcements to come for the panel.
You can watch the Edge of Tomorrow panel video from SDCC 2013, starring Tom Cruise, Emily Blunt and a surprise appearance by Bill Paxton, below.
Will you be lining up for the Warner Bros. Presentation this weekend? Let us know in the comments.