WonderCon is only two days away, but we're still learning details about exclusives, signings, and more happening at the convention. Be sure to stop by our Reader Party on Friday night at 8PM at the Anaheim Marriott Degrees Wine and Patio Bar, where Warner Archive will also be on hand for some special giveaways!
Here's some things you might have missed:
The authors of The Fifth Beatle: The Brian Epstein Story, Vivek J. Tiwary and Andrew C. Robinson, announced on their website that they will be doing a signing for their book at WonderCon on Saturday, April 19, at 5PM.
Comic-Con International revealed a few more WonderCon exclusives, including the Furry Feline Creatives, available at Booth #1161. Furry Feline will be offering four plush toys at $50 each: Walking Like Dead Chef Tako, Walking Like Dead Piga, Walking Like Dead Purridge, and Walking Like Dead Ringo.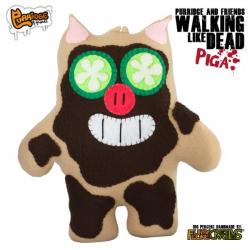 If WonderCon isn't quite magical enough for you, you can also visit the Happiest Place on Earth, for a discounted price. Both Disneyland and Medieval Times are offering discounted tickets to con goers, and you can find more information on Comic-Con International's site.
Geek & Sundry has replaced its previous Bad Hat Harry panel for a look at all things Geek & Sundry, including lots of information about the upcoming season of Tabletop. And good news for Wil Wheaton fans – he's been added to the panel.
Comic book writer Felipe Smith announced via Twitter he will be attending SDCC and WonderCon.
@JD_Boucher Hey! At the moment, I've only got plans to attend San Diego Comic-Con and WonderCon in Anaheim.

— Felipe Smith (@FelipeTweeters) April 6, 2014
TheOneRing.net is offering several exclusive Lord of the Rings and The Hobbit themed shirts, just like the one we showed you last week. They've added two more shirts to the roster, and each shirt is available for pre-order, so you can just pick up your shirt at the TORN booth #1504. Shirts are $20 and available in sizes S-XXXL. Here's a look at the two new shirts: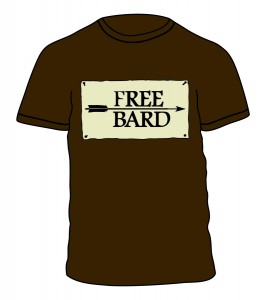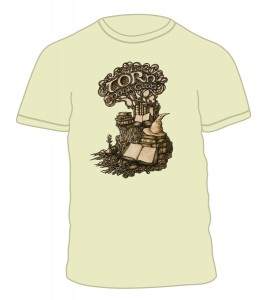 Gilligan's Island fans should probably pay close attention to Warner Archive's panels. The company revealed on Twitter that it holds the rights to both The New Adventures of Gilligan and Gilligan's Planet cartoons from the 1970's and 1980's, and that it will be making an announcement relating to both during the convention.
@Samblobuel During Wondercon

— Warner Archive (@WarnerArchive) April 14, 2014
I'll be at WonderCon on Saturday. Panel. Portfolio review. Convention portraits. Info here: http://t.co/3fDc3c8z4V pic.twitter.com/eIGurOd9p0

— Gabriel Hardman (@gabrielhardman) April 14, 2014
DC Comics artist Brett Booth revealed on Twitter that he will have this print of the Flash available for sale at WonderCon:
Print for Wondercon this coming weekend. Flash! pic.twitter.com/ejRGspgvu4

— Brett Booth➕➕ (@Demonpuppy) April 15, 2014
Fans of Nintendo will be able to get their hands on five of the hottest new and upcoming games at WonderCon this weekend, including three which won't be available until May. The games available at the Nintendo Booth are:
Mario Kart 8 for Wii U, launching May 30
Mario Golf: World Tour for Nintendo 3DS, launching May 2
Kirby: Triple Deluxe for Nintendo 3DS, launching May 2
Yoshi's New Island for Nintendo 3DS, available now
Disney Magical World for Nintendo 3DS, available now
Anything we missed? Let us know in the comments.