Comic-Con continues to creep closer, and we've got a fresh new edition of Under the Tents for the Memorial Day weekend. Oh, did we also mention there's a new SDConCast this week? It makes great entertainment for a geeky holiday barbecue. Just sayin'.
In today's UTT, we have announcements from upcoming authors and artists including some of their work, updates on some popular offsites, details on giveaways, and much more.
Here's some of the news you might have missed: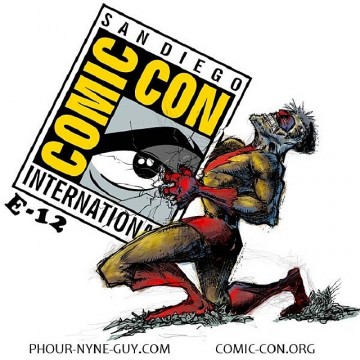 No idea on specific cities, but I'll be touring in Sep-Oct, when Afterworlds comes out. Also SDCC, Leaky, GenCon, TBF Austin, and ALA in LV.

— Scott Westerfeld (@ScottWesterfeld) May 21, 2014
Headed to @Comic_Con this year? Sign up for exclusive access to interview celebs & join the #WikiaLive team! http://t.co/KhEbK9DYoE #SDCC

— Fandom (@getFANDOM) May 19, 2014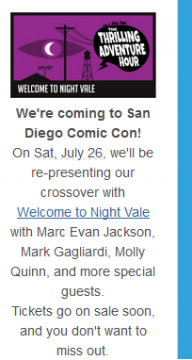 back from #SDCC planning meeting. We are going to have some great giveaways this year

— Anne Sowards⁷ (@AnneSowards) May 22, 2014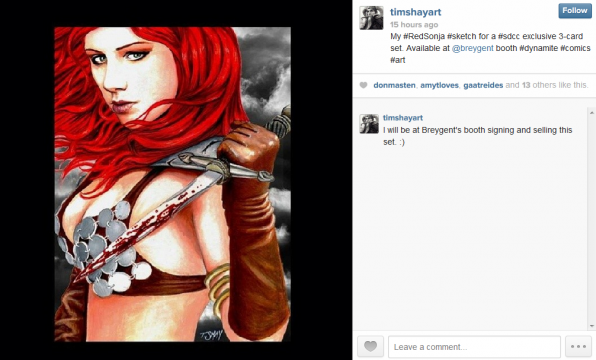 So much to do for @WizardWorld Philly @SpEditionNYC and of course @Comic_Con

— Chris Uminga (@Uminga720) May 22, 2014
Still trying to come up with a plan B for our #AgentsofSHIELD fan get together at #SDCC we've had 340 RSVPs so far! http://t.co/nozWaZFmqc

— S.H.I.E.L.D. TV (@SHIELDtv) May 23, 2014
Anything we missed? Let us know in the comments, drop us a line or tweet us at @SD_Comic_Con.