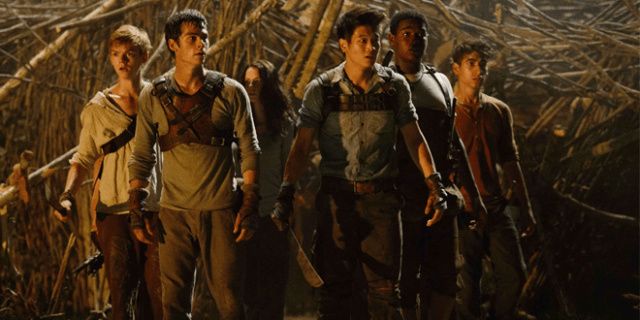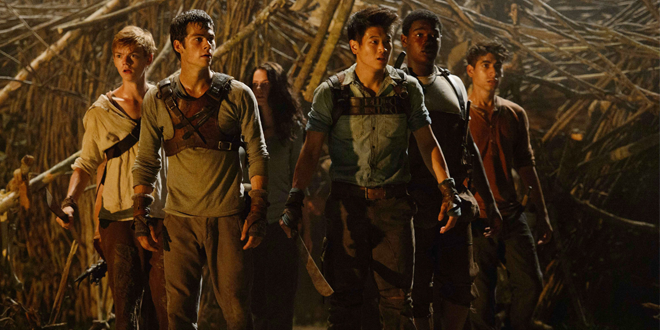 As we announced yesterday, 20th Century Fox has confirmed to us that their programming block will be moving to Friday this year, with an exciting array of films on their upcoming slate all possibilities for San Diego Comic-Con. Although a representative would only confirm the date of 20th Century Fox's programming – and not the specific properties the studio will be bringing – we've uncovered more details about a panel for The Maze Runner.
Author James Dashner, who wrote the book on which the upcoming film is based on, posted on his site that the film will be headed to San Diego Comic-Con on Friday, July 25, in Hall H somewhere between 4PM-7PM.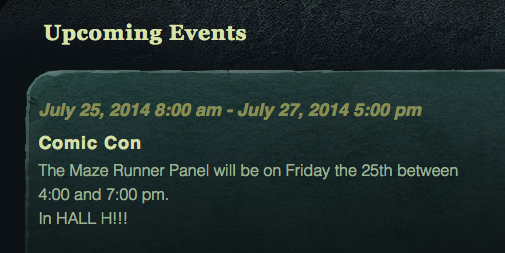 We confirmed with a representative of director Wes Ball that he will be in attendance at San Diego Comic-Con, but he and Dashner won't be the only panelists on Friday. In a recent edition of the Dashner Army Newsletter, Dashner's monthly e-mail blasts to his fans, he announced more specifics about just who will be on the panel, and suggested that 20th Century Fox or someone else may be recording the panel to share with fans later. Joining Dashner and Ball will be lead actor Dylan O'Brien, and co-stars Will Poulter and Kaya Scodelario.
Poulter had previously joined O'Brien, Dashner, and Ball at WonderCon Anaheim back in April, where 20th Century Fox unveiled an exclusive first-look at a new scene. The Maze Runner won't be coming out until September 19, which gives the studio plenty of time to tease out more exclusive footage or a new trailer.
Here's the text from the newsletter:
You'll also see some fun editions of The Maze Runner coming out later this summer, but I can't say much more about that yet. I hope some of you will be able to make it to Comic-Con in San Diego this July. I'll be doing a panel with director Wes Ball, Dylan O'Brien, Will Poulter, and Kaya Scodelario, in the infamous Hall H. It'll be a panel to remember! If you can't be there, you'll be able to see it online at some point.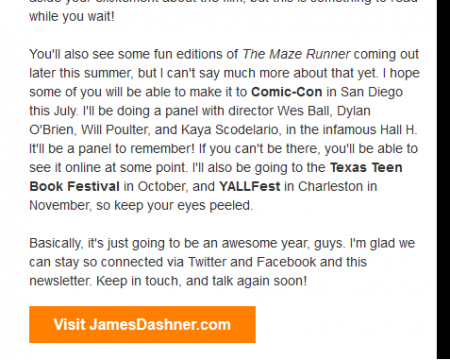 O'Brien was previously announced by MTV as attending for the Teen Wolf panel on Thursday, and is already slated for autograph signings and other appearances throughout the convention weekend. With the addition of The Maze Runner to his slate, he's going to be very busy.
All of this could change between now and next month, but fans of The Maze Runner definitely have a lot to be excited about.
Are you looking forward to The Maze Runner panel? Let us know in the comments.
[Thanks @runawaywithit for the tip!]