You may have noticed, but it's been a little bit of a crazy day in the world of Comic-Con news. We confirmed that Marvel's Agents of S.H.I.E.L.D. and Resurrection will have panels, and Warner Bros. and DC announced a mammoth-sized Hall H line-up of panels on Saturday night as well. Plus, have you seen how much exclusives news there is lately? But of course, that's not all. We've also got Comic-Con news on offsite events like SherlockeDCC and Adventure Time, as well as more panel news, updates on Mondo, The Ghostbusters Art Show, My Little Pony exclusive presales, and so, so much more.
And don't forget to check our Offsite Event calendar, presented by Eventbrite. New events added daily.
Here's the news you might have missed:
IDW Limited artist Jason Adams posted a preview last week of some of his upcoming Comic-Con prints, but now, he's added more. Adams sent us a preview on Twitter of more prints, which now includes Spiderman and Boba Fett, and stated that he should have the original copies on hand as well as prints.
@SD_Comic_Con prints available in #sdcc for the first time. I should have the originals in hand as well. pic.twitter.com/93yaPUbYaC

— jason (@ArtOfJason) June 28, 2014
While we're all waiting impatiently for word of Mondo's 2014 Comic-Con posters, we now know one of the artists whose work will be featured – Francesco Francavilla, who announced on Twitter that he will have at least one Mondo poster debuting at the convention, and possible even two.
Word is that I will have at least ONE Mondo poster debuting at SDCC. Possibly two… if I manage to stop time while I get things done. ¬_¬

— Francesco Francavilla (@f_francavilla) June 29, 2014
Fashion model Josie Lee announced on Twitter that she will once again be signing autographs at SDCC. No further details were given, but we'll update if we hear more.
San Diego Comic Con is coming up! I was asked to sign there again this year……who else is going? #SDCC2014 #SDCC Its an amazing con!!!

— Josie Lee (@josieleemodel) June 29, 2014
When Gallery1988's The Ghostbusters 30th Anniversary Show travels to Comic-Con this summer (located in Booth #1806), fans will have the chance to get their photos taken with a life-size rendition of Slimer, created by Pretty in Plastic. Pretty in Plastic will also be bringing along some merchandise for sale, including commemorative Slimer Reliefs for $120, or necklaces and keychains for $40. you can view the collectibles on Pretty in Plastic's site.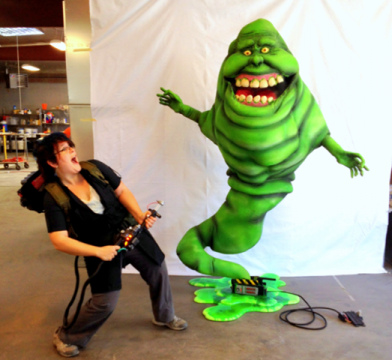 For those attending the sold-out offsite SherlockeDCC event for Sherlock fans, the Baker Street Babes have posted a preview on tumblr of some of the prizes and goodies that attendees can win in the raffle:
Artist Chris Callahan posted a preview on Twitter of a RoboChuck postcard he's designing for Comic-Con:
Doing a little Sunday designing. New @robochuckcomic postcard for #SDCC pic.twitter.com/FPlJxudCXE

— Chris Callahan (@rgb_alpha) June 29, 2014
Artist Tess Fowler revealed another piece of artwork on Instagram that she will have available at Comic-Con: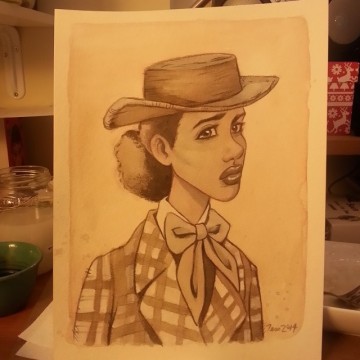 Action Figure Xpress has a set of Star Trek bookend available for pre-order and pick-up at San Diego Comic-Con for $80. The bookends, which are made by Icon Heroes, measure 6.5″ H X 7.25″ W x 4″D, and are limited to only 150 pieces.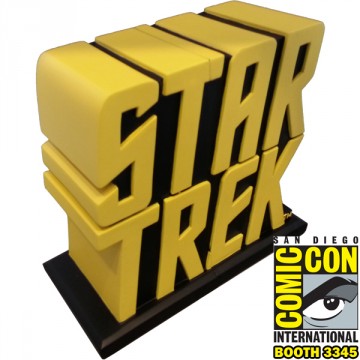 WCG Comics announced on its website that the company will once again be returning to San Diego Comic-Con, at Booth #K1, where it will have the newest issue of Rob Hanes Adventures (#15) available for purchase.
The Costume Designers Guild has announced its annual line-up of San Diego Comic-Con panels, with panelists ranging from costume designers and illustrators from some of the Comic-Con's most beloved movies and TV shows, including Sleepy Hollow, Godzilla, The Hunger Games, Captain America: The Winter Soldier, X-Men: Days of Future Past, Marvel's Agents of S.H.I.E.L.D., and many more. The complete list of programming from the guild can be found on their site. Additionally, the Costume Guild will be holding their own Hall Costume Awards, on the fly, during Comic-Con. According to the site, "celebrity Costume Designers and Illustrators will be roaming around Comic-Con looking for interesting and unique home-made costumes awarding winners with exclusive gift bags and autographed souvenirs." You can follow @CDGlobal892 on Twitter for specific times and locations.
The California Browncoats are headed back to San Diego Comic-Con! Attendees can once again come join the Dr. Horrible's Sing-Along Blog Sing-Along on Thursday, July 24, from 8:30PM-10PM in Room 6BCF, or swing by the Browncoats Meetup on Sunday from 3PM-4PM in Room 29A to "hang out with Browncats and likely hear some news from around the 'verse".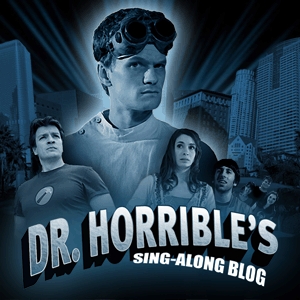 Anime series Starblazers 2199 will have a screening and panel on Thursday, July 24, from 7:30 PM to 8:30 PM in Room 24ABC, AnimeNewsNetwork reports. The panel is set to include new trailers of 2 upcoming Yamato feature films and a screening of an upcoming episode.
Artist and concept designer Greg Spalenka (The Ant Bully, The Golden Compass, Escape from Planet Earth) will premiere his new retrospective art book at Comic-Con. Published by Titan Books, The Art of Greg Spalenka: Visions of the Mind's Eye will feature highlights from Spalenka's 30-year career.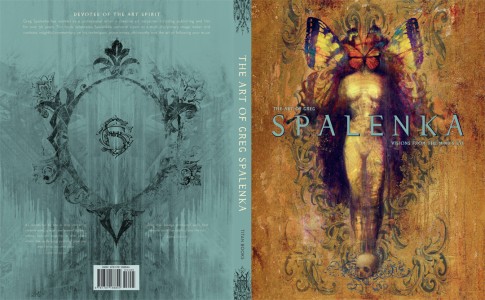 Nickelodeon's Tumblr Fan Art Competition will display the winning art pieces on the screens of the Nickelodeon booth at SDCC. Submissions should feature any "Nickelodeon character, past or present, doing their favorite activity" and must be uploaded to Tumblr with the tag #NickFanArt. All entries are due by Friday, July 11.
Comic writer and Glass House Graphics CEO David Campiti announced he will be at Comic-Con, appearing at the Red Giant Entertainment booth.
Yes, I plan to be at Comic-Con in San Diego next month. And yes, I'll be at the Red Giant Entertainment @RedGiantEnt $REDG booth!

— David Campiti (@DavidCampitiGHG) June 5, 2014
Adventure Time star Jeremy Shada teased a big Saturday night event on his Facebook. [Thanks to Kellen Pembleton for the tip.]
According to Examiner.com, My Little Pony fans will have the option to pre-order an upcoming figure at San Diego Comic-Con. The figure, Nurse Red Heart Pony, will debut at Walgreens in the fall, but fans attending the convention can pre-order Nurse Red Heart via a QR code at the Hasbro Booth, with pre-orders set to ship September 15. The figure will be available for $4.99.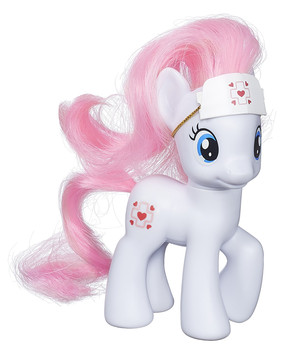 While Warner Bros. and DC wouldn't release any information about which stars will be taking over Hall H for the WB/DC series panel block (which includes Gotham, The Flash, Constantine, and Arrow), two of The Flash's stars have indicated on Twitter that they'll be in attendance. Series stars Grant Gustin and Candice Patton announced on Twitter that they will be in San Diego Comic-Con, presumably on the panel after the pilot screening on Saturday.
https://twitter.com/grantgust/status/483743099445735424
It's true! We will be at #comicon2014 #TheFlash #WBSDCC Can't wait to meet our fans! @CW_TheFlash

— Candice Patton (@candicepatton) June 30, 2014
Anything we missed? Let us know in the comments, drop us a line or tweet us at @SD_Comic_Con.