Groove USA has announced a collaboration with tokidoki for a Comic-Con 2014 exclusive, and news of a very special advance sale of one of anime's most enduring franchises.
First, Groove USA has unveiled the Pullip Super Stella and Dal Vendettina doll set. This two-piece is in collaboration with tokidoki and is limited to 250 pieces. It will be available at both the Groove USA booth, #5036, as well as the tokidoki booth, #5145.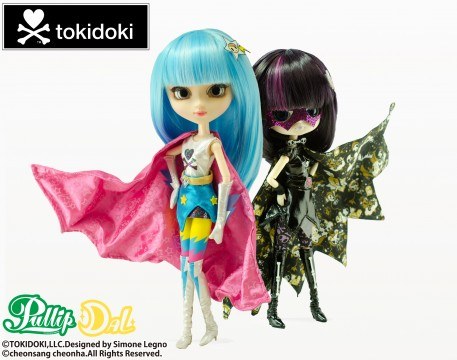 In addition, Groove USA will have a special advance sale of its Pullip Sailor Moon 20th Anniversary doll at the booth. This doll won't be available at retail until late August, but a limited number of Comic-Con attendees will be able to get a hold of it early. There will be 40 pieces available in the advance sale.
The Pullip Sailor Moon stands 12″ tall and comes in window box packaging with headdresses, a tiara, Moon Stick and doll stand. And if you aren't one of the lucky 40 at Comic-Con, you can pre-order the doll on the Groove USA website.
Check out Groove USA on the exhibit floor at booth 5036.
Excited about getting your hands early on the Pullip Sailor Moon doll? Let us know in the comments.