[UPDATE July 19] And one more addition to Huckleberry's SDCC lineup: The company just received shipment of a cool new tote bag which will be free with a $10 purchase. The heavy-duty tote bag will feature How To Train Your Dragon 2 on one side and Guardians of the Galaxy on the other, and will measure 23" x 20" x 8.5".
Check out the images of the tote below:
[UPDATE July 15] We just got word of another SDCC exclusive from the good folks at Huckleberry, booth #3449. They have revealed to us the Big Bang Theory Sheldon Cooper Green Lantern 17" Talking Figure: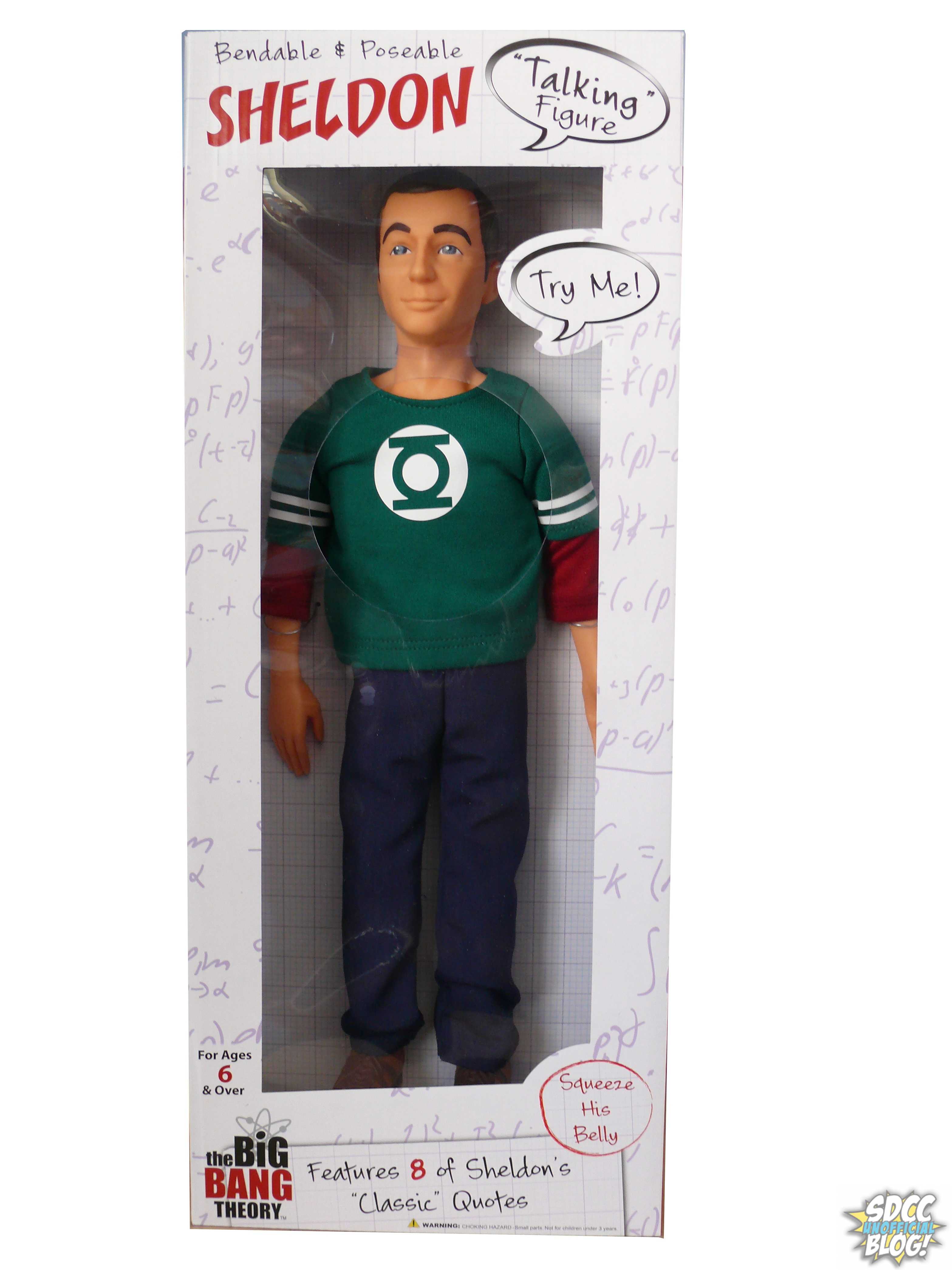 Squeeze his belly and hear one of eight classic quotes from the character. With a limited run of 150 pieces, this bendable and poseable 17″ figure will sell for the affordable price of $40. You can pick this up at the Huckleberry booth, #3449.
[UPDATE June 19] The link for pre-orders is now live.
This past winter, the good folks at Huckleberry teased a big limited print exclusive for this year's San Diego Comic-Con, and we couldn't wait to see what it would finally look like. Well, they've officially announced it, and we say, they've delivered.
Today Huckleberry has announced its first exclusive for this year's San Diego Comic-Con: The SHAG X BATMAN 1966 Limited Artwork print: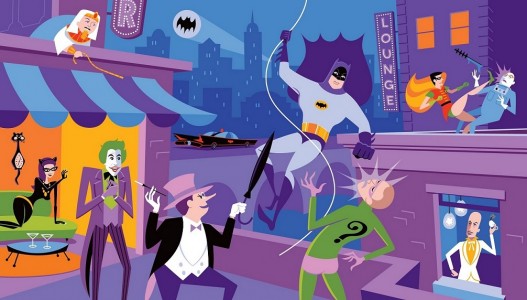 This 24×40 21-color print will be hand-signed and numbered by the artist, Josh Agle (aka SHAG), and is printed on hand-pulled silk screen serigraph. It is extremely limited to 150 pieces and will go for $500 + tax.
And we've got information no one else has: The print will go on sale via Huckleberry's website sometime today (check our Twitter, Facebook and Google+ accounts to announce when the print is available for ordering). The good folks at Huckleberry understand your concerns that the print might get damaged at the show, so they will ship directly to those pre-ordering.
Otherwise, the print will be available at the Huckleberry booth, #3449.
Here's the information from the press release:
HOLY ARTWORK, BATMAN! IT'S SHAG X BATMAN 1966 FOR SDCC!

LOS ANGELES, CA – June 19, 2014

Huckleberry has teamed up with Josh Agle (aka SHAG) to create an amazing piece of collectible artwork for San Diego Comic-Con…BATMAN 1966! Inspired by DC Comics Batman Classic TV Series, Josh brings to the series to life with an epic battle royale of good vs evil with his unmistakable, vividly colorful mid-century modern design aesthetic. The artwork depicts Batman and Robin versus the dastardly villains Catwoman, The Joker, The Penguin, The Riddler, Mr Freeze and the rarely seen Egghead and King Tut on the rooftops of Gotham City.

The 21 color, hand-pulled silk screen serigraph will be sold as an exclusive at Huckleberry's booth #3449 at San Diego Comic-Con.

Artist: SHAG

Title: The Delegation of Evildoers

Medium: 21 color, hand-pulled silk screen serigraph

Image Size: 21" x 36"

Paper Size: 24" x 40"

Edition Size: 150 pcs signed and numbered

Cost: $500 + applicable state taxes

ABOUT THE ARTIST

Josh Agle, also known as Shag (a contraction of the last two letters of his first name and the first two letters of his last) was born in 1962. He is a painter, illustrator and designer, currently based in Los Angeles. Agle has had numerous gallery exhibitions in the United States, Europe, Japan and Australia. His work has been featured in museums such as the Laguna Art Museum in California, The Andy Warhol Museum in Pennsylvania and the Naples Museum of Contemporary Art in Italy. Agle's exhibitions have been reviewed by The New York Times' critics Ken Johnson and Roberta Smith. His artwork has been published in several books, been the subject of a documentary film, as well as a musical.

BATAMAN and all related characters and elements are trademarks of and © DC Comics.
What do you think of this limited Batman 1966 print? Let us know in the comments.