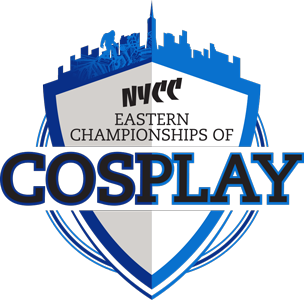 New York Comic-Con is unveiling its own version of a cosplay contest this year, called the Eastern Champions of Cosplay.  Just like with San Diego Comic-Con's Masquerade, or countless other cosplay contests around the world, fans will have the chance to show off their cosplay design skills for the chance to win not only the ultimate championship title, but also some cold hard cash.
The Eastern Championships of Cosplay is broken up into five different categories that attendees can compete in – Comic Books, Movies & Television, Video Games, Anime & Manga, and Fantasy. Participants will then strut their stuff on stage for both attendees and a panel of judges.
Once the judge's rankings have been determined, the top winner in each category will battle it out in a final round, with the victor being granted the title of Eastern Championship "Best in Show", who will be given two tickets, airfare and a hotel for C2E2 2015 in Chicago, and $1500 in cash.
Other prizes include cash, day tickets for New York Comic-Con, gift cards, and medals for the top three winners in each category. Each contestant will also be given a swag bag.
New York is only the first stop in the "Quest for the Crown", a new global cosplay competition circuit that "celebrates the very best in Cosplay design from all over the world". The Eastern Championship winner will also have a chance to compete in the 2015 C2E2 Crown Champsions of Cosplay, the final round where the best cosplayers will battle it out for the crown and cash prizes.
Contestants must have a Saturday badge to participate, and can fill out the entry form on NYCC's site between now and Friday, September 19.