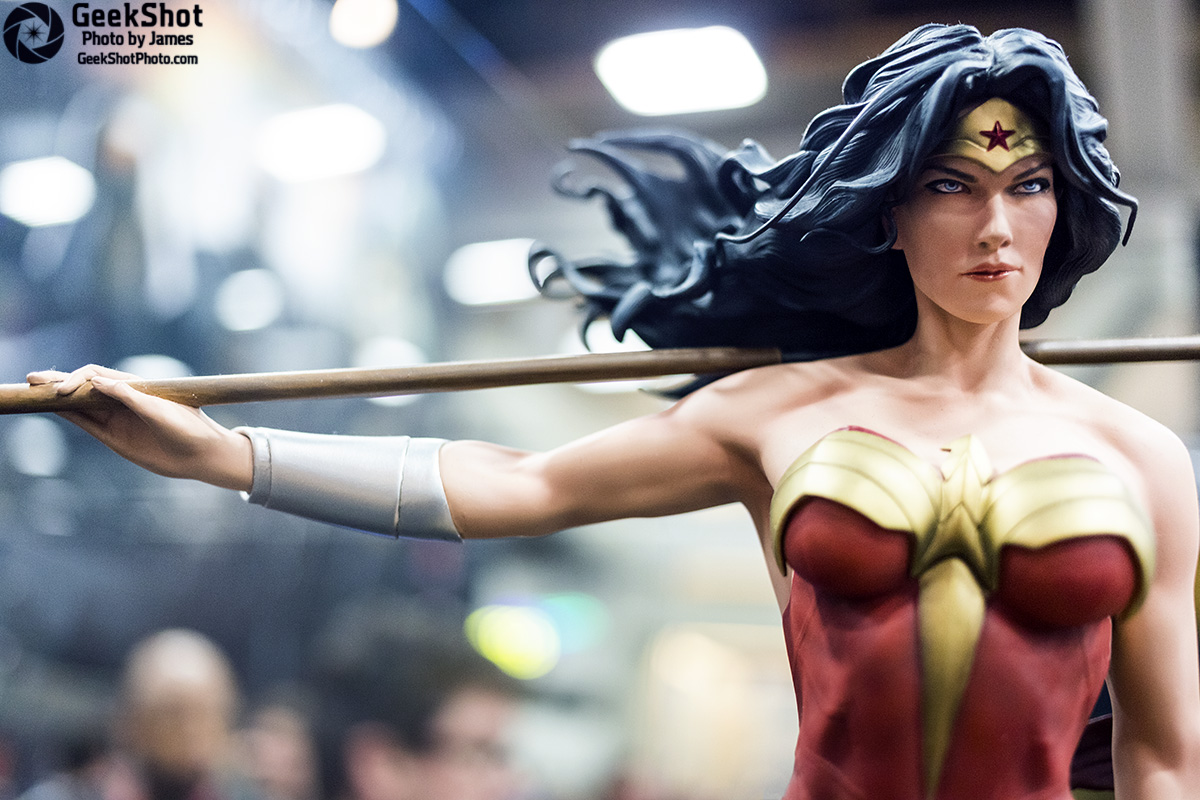 Welcome to the GeekShot Photo Exclusive Series. This will be a weekly post featuring cool, interesting, or just plain awesome moments we have captured during San Diego Comic-Con. Each week we'll post a photo by Beth or James of GeekShot Photography. We may include a short story about the photo, but sometimes we'll just let the photo speak for itself.
About This Photo
Wonder Woman statue at the Sideshow Collectibles booth during San Diego Comic-Con 2014.
You may have noticed I like taking photos of the statues at SDCC. As I mentioned previously, the statues don't move and therefore allow me to play around with how I get the shot. There's no model getting tired holding the same pose while I try 10 different angles and change the settings on the camera. Obviously this is also limiting since there's just the one pose. That's where your creativity comes in though. Instead of just getting a shot of the entire statue, why not try something different?
In the case of this photo it came out exactly how I planned. There are multiple stories you can make up for this shot due to the framing. Is Wonder Woman glaring at someone she's about to attack? Is she disappointed by someone's performance during training? Is she looking out across the landscape at the end of a day? Photographs tell a story. Sometimes it's straightforward, and sometimes it's in the eye of the beholder. Next time you're shooting, stop for a moment and think about the story you're trying to tell.
You can see all of the previous posts in this series here.