The holidays are just around the corner, and we know from experience that it can be hard to find that perfect gift for the con-goer in your life. Which is why now is the perfect time to stock up on Must-Have's for San Diego Comic-Con, which can already cost a pretty penny after adding up the cost of tickets, travel, hotel, and swag.
That's why the San Diego Comic-Con Unofficial Blog team has compiled a Holiday Gift Guide for Con Goer's, to help you find the perfect gift for that special someone in your life. Even if that special someone is yourself.A
And we promise, no socks.
Electronics
Although better cameras on smartphones has made many think that they may not need higher quality electronics anymore, you're going to want something bigger and better to be able to capture all the details of Comic-Con.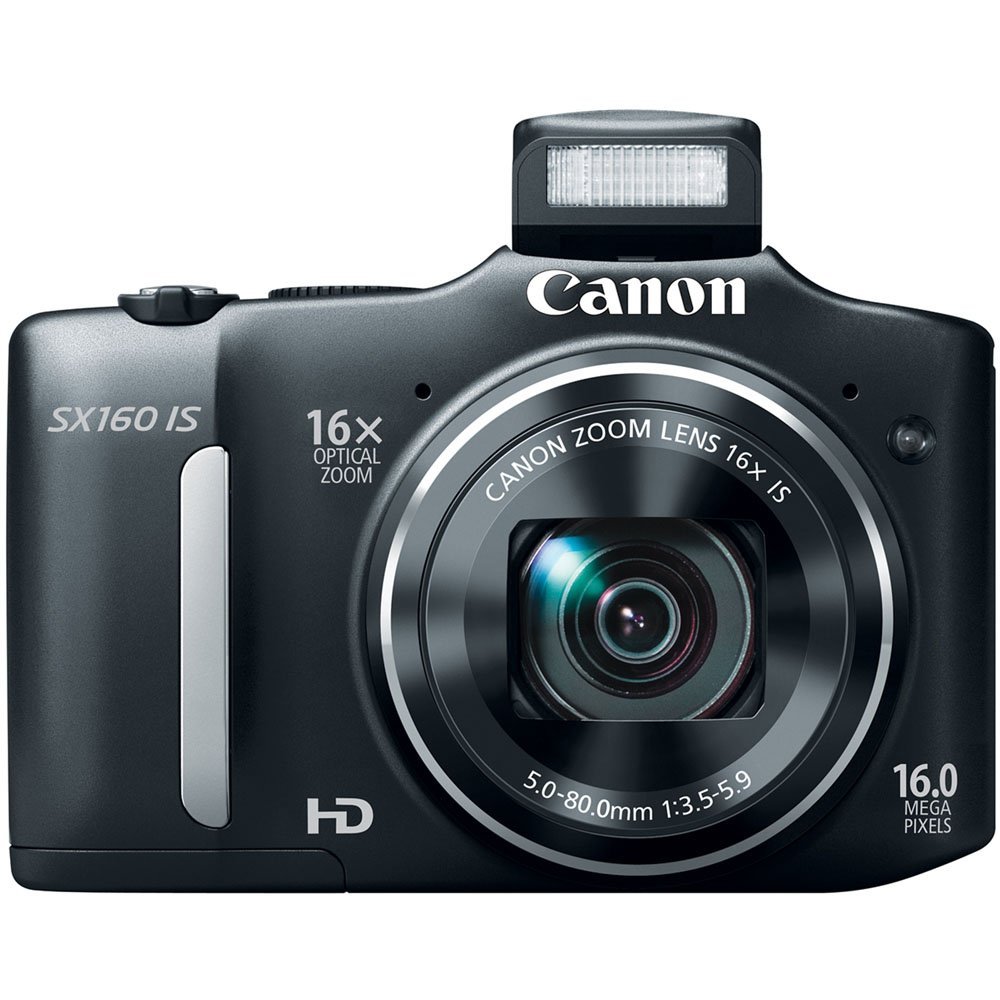 Canon PowerShot SX160 IS 16.0 MP Digital Camera
Price: $162
This 16x optical zoom Canon camera is one of our favorite point and shoot options, and it manages to get good pictures in even Hall H lighting conditions. If you're looking for a good, simple camera to take to Comic-Con to capture all the magic, this is a great option.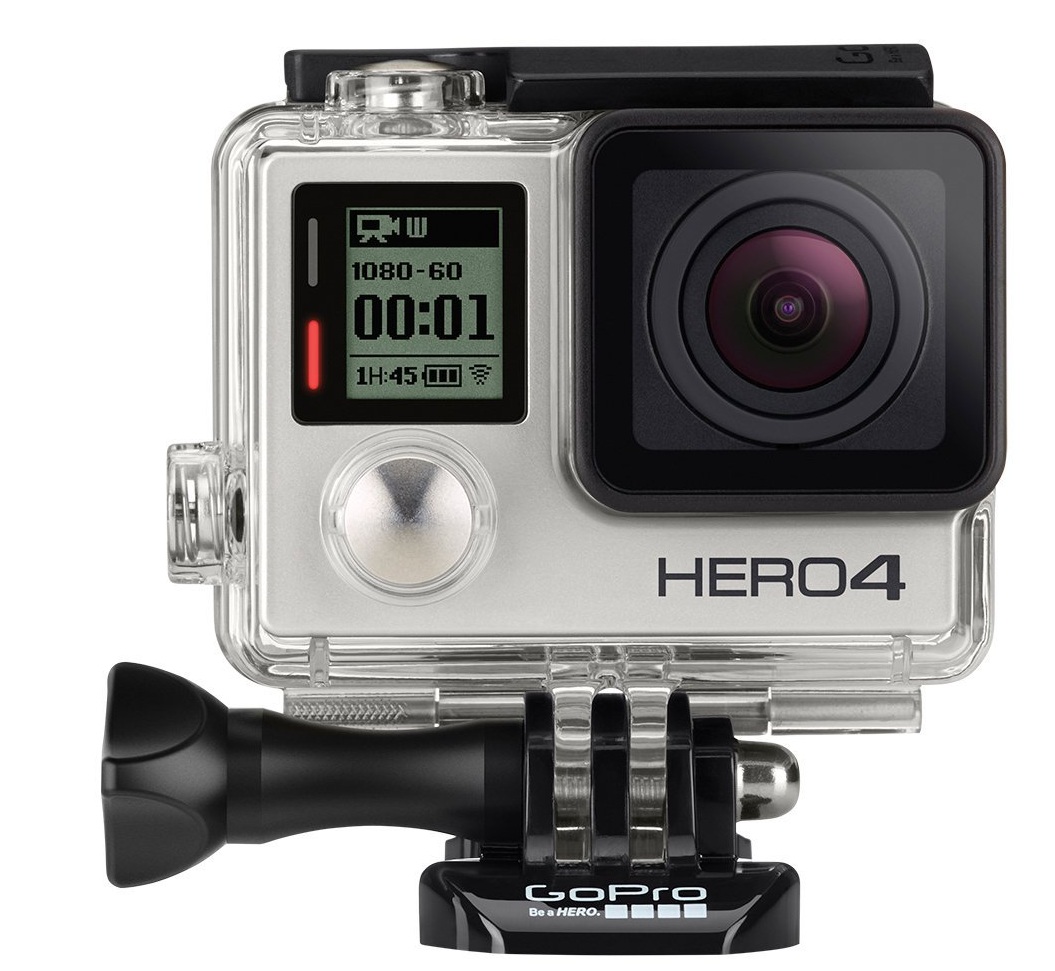 GoPro
Price: $129.99 – $499.99
What better way to prepare for the inevitable stars you'll run into in the Gaslamp during SDCC than by adding the fave recording device of star watchers everywhere? The GoPro will let you capture the madness, and amazing-ness, of our favorite con. Options range from the GoPro HERO 1 to 4, and comes in silver and black.
Electronic Accessories
It's equally important, though, for your electronics to function at their maximum capacity – and that's why SD cards and portable chargers will be the saving graces of your trips.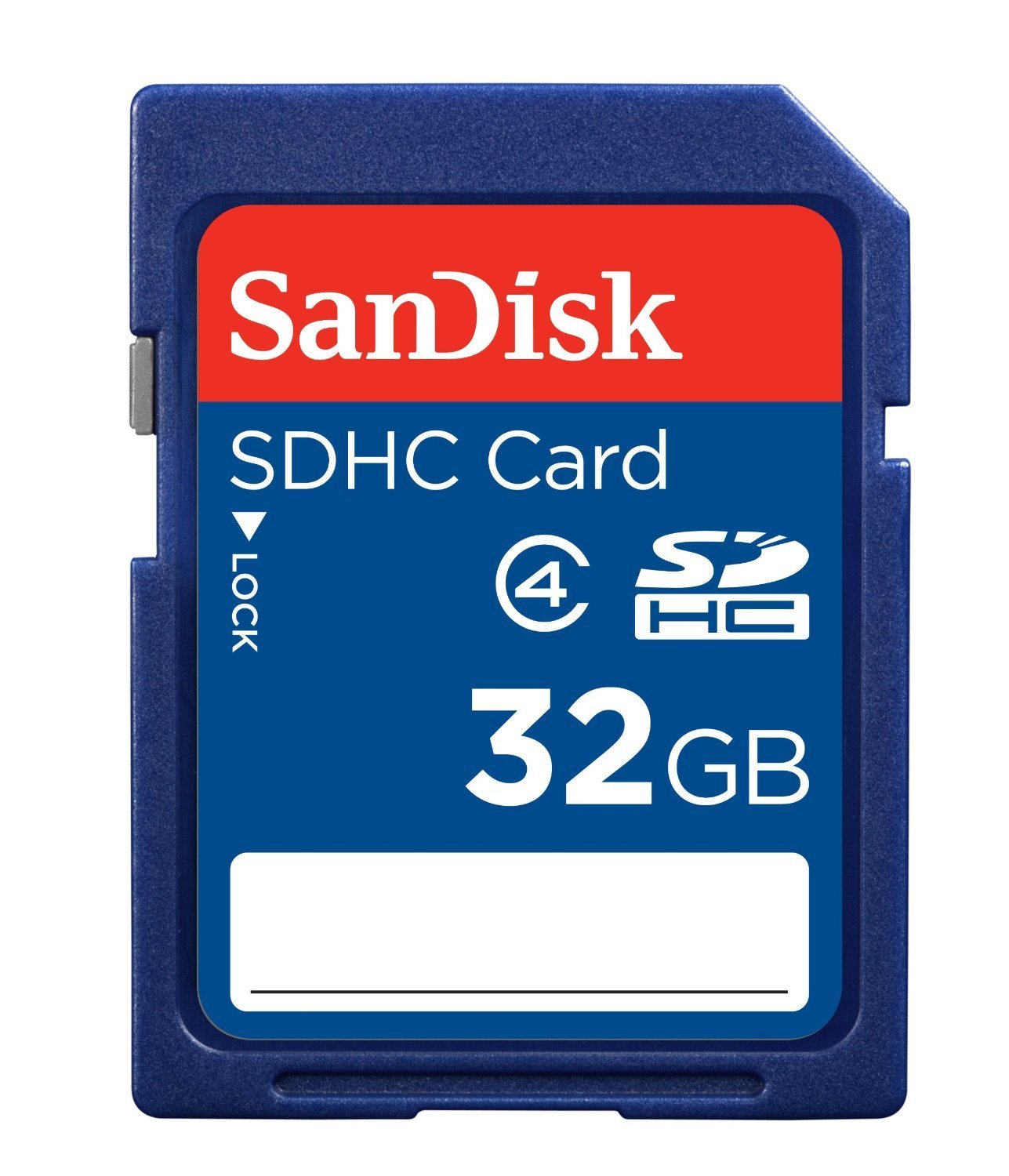 SD Cards

Price: $15.95 for 32GB.
You will take more photos than you think that you will at Comic-Con. Just, trust us. And you really don't want to miss that perfect Hall H moment because your memory is full on your camera (and the same thing goes for batteries – stock up, or bring multiple rechargable batteries). The holidays are a great time to get a good price on SD cards, even if you think you already have enough.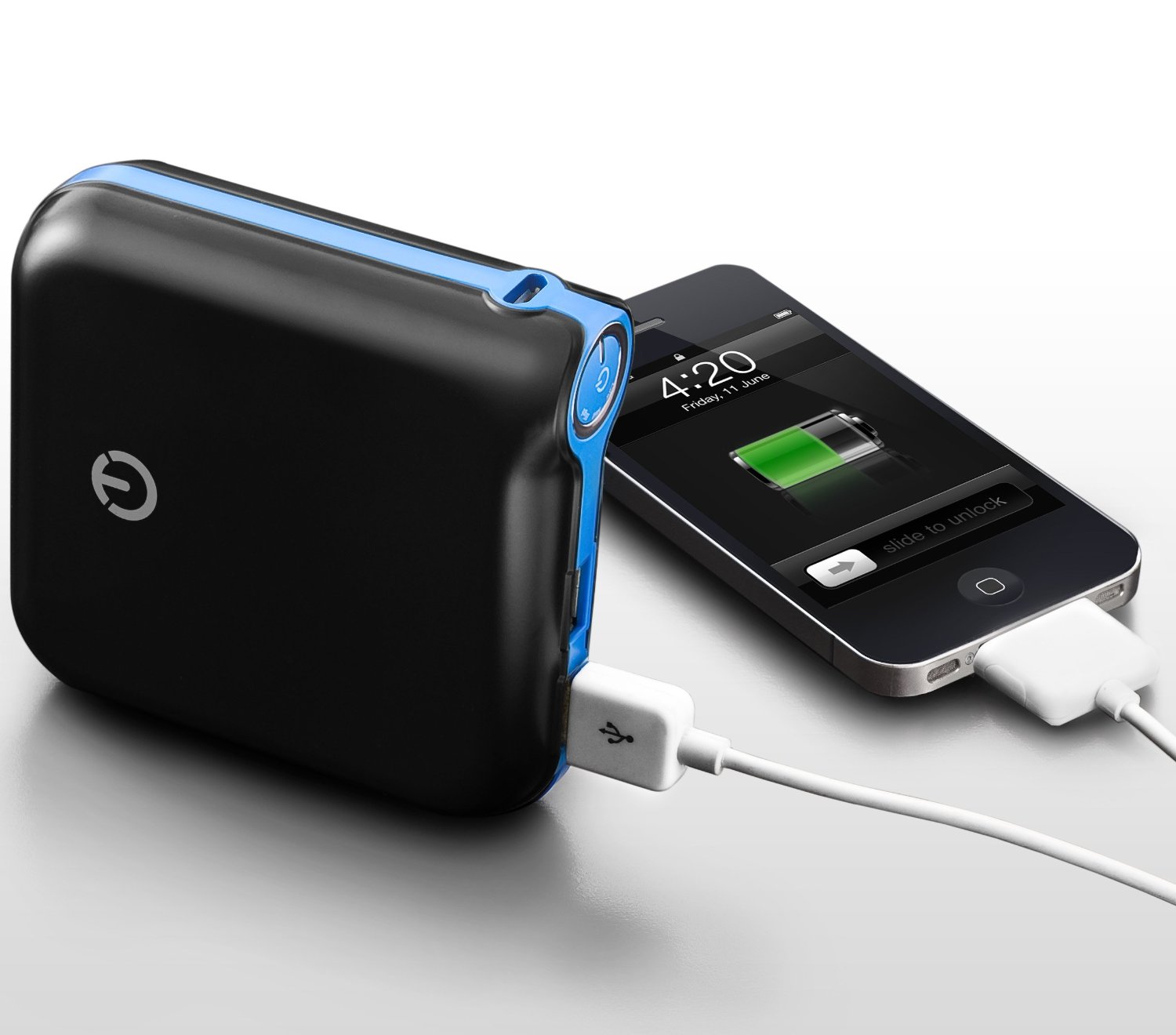 New Trent iCarrier Portable Battery
Price: $33
For our money, this is the best investment you can make toward having a great SDCC. There is nothing worse than knowing you'll be sitting in Ballroom 20 for another six hours before that Arrow panel, and having your phone only be at 20%. This small, affordable portable charger packs enough enough to charge your devices multiple times, and it's compact enough that it's not a hassle to carry around. We love this New Trent iCarrier so much that we own two.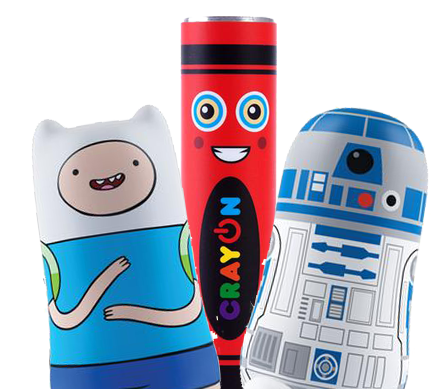 Mimoco MimoPower Portable Charger
Price: $29.99 – $59.99
Alternatively, there is no more stylish option in the world of portable chargers than Mimoco, which has licenses from Star Wars, Adventure Time, and more. They're also much more compact, making them a good option for the discerning Comic-Con attendee.
Sleeping Bags
If you've ever been to San Diego Comic-Con before, you probably know that thousands of people camp out to attend panels, grab exclusives, and get those Game of Thrones autograph tickets before they're gone. You could be the envy of the rest of the Hall H line with these sleeping accessories.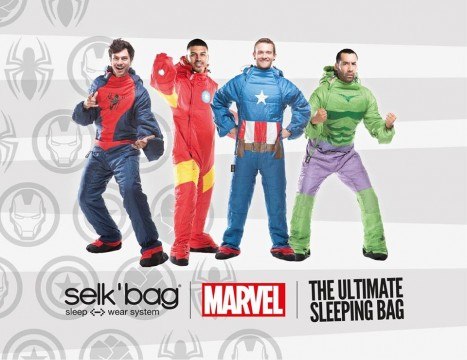 Selk'Bag Marvel Sleeping Bags
Price: $149 each.
These Marvel Selk'bag sleeping bags comes in different varieties, including Spider-Man, Captain America, Iron Man, and The Hulk. You can wear your own shoes with these while sleeping or use the removeable booties. These sleeping bags are water-resistant, have an insulated hood for added warmth and comfort, and have dual front-entry zippers to make it easier to slip on and off. Available in sizes Small-XL.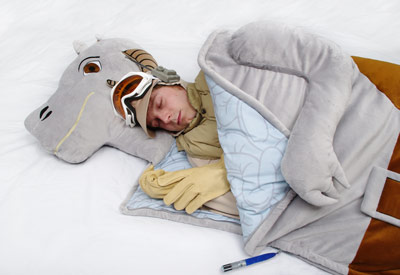 Star Wars Tauntaun Sleeping Bag
Price: $149
What originally started out as an April Fool's joke years ago, ThinkGeek eventually turned into a real, actual product following demand. Now you can sleep in the stomach of a tauntaun just like Luke Skywalker, complete with a plush lightsaber zipper pull.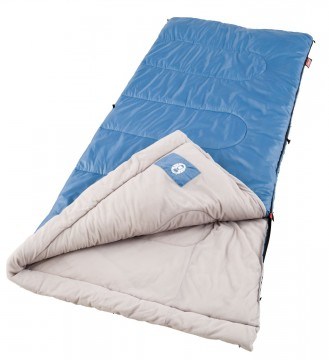 Coleman Trinidad Warm-Weather Sleeping Bag
or similar
Price: $18.99 or similar
If all you really care about is having something both warmer and safer than a blanket to spend the night outside with, then snatch up something cheap that will get the job done. We recommend searching Walmart, Target, Amazon, or your preferred store for something that will easily fit into your suitcase (even after you buy all of those exclusives) and that you won't hate lugging around back to your hotel at 5AM. Or, do what we do every year: Find someone who needs a sleeping bag after you no longer need yours, and donate it to them. You'll both be helping a fellow con goer out, and you'll now have room to pack that extra art print.
Apparel
One of the biggest questions of Comic-Con: What do you wear? Hopefully, this list helps answer at least part of that question.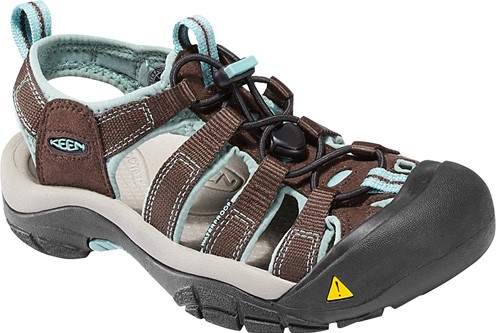 Keen Shoes
Price: Starting at $39.99
Do you know what the difference between having an amazing con and a terrible one is? It's not running into Robert Downey Jr. in the elevator, though that definitely wouldn't hurt – it's footwear. You will walk a lot during Comic-Con, and so something that treats your feet right is incredibly important. We can't say enough good things about the brand Keen, whose motto for their men, women's and children's footwear company is "Create, Play, Care". If that doesn't fit with San Diego Comic-Con, we don't know what does.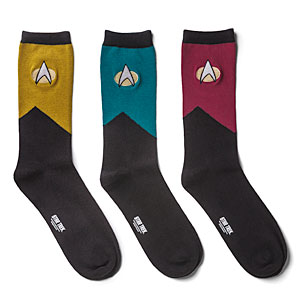 Socks

Price: $19.99 for a 3-pack
Right up there with the need for important footwear is the need for socks. Even the most worn in of shoes might be giving you blisters after four straight days of being on your feet constantly, and there's no reason not to sport some socks at Comic-Con, given the range of options available these days. We're fans of this three-pack of Star Trek socks from ThinkGeek, but grab the variety that you prefer.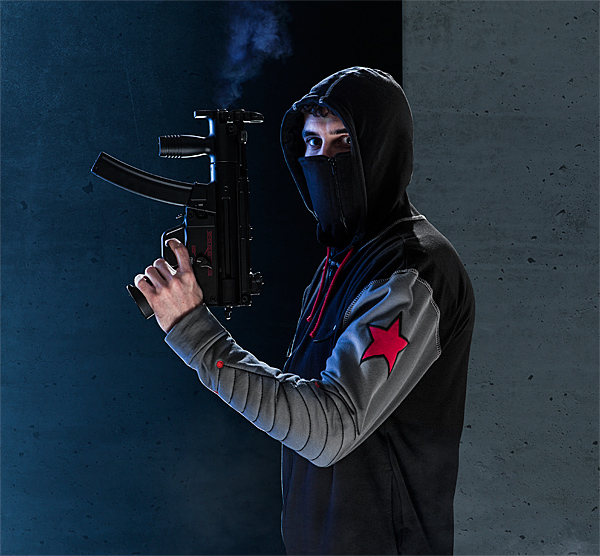 Marvel Character Hoodies
Price: $79.99 each
As we reported last month, ThinkGeek is offering their own, only slightly different version of the very popular Marvel character hoodies that were offered in limited numbers at this year's San Diego Comic-Con (and while $79.99 might seem like a lot to shell out for a hoodie, it's still significantly less than the $100 they were going for at the con, or the current re-sale value on Ebay). The hoodies are available in Captain America
, Winter Soldier
, Rocket Raccoon
, and Star-Lord
– and will keep you warm in even the chilliest of panel rooms. Which can be pretty darn cold.
Redbubble T-shirts
Price: $25 and up
Your clothing makes a statement at Comic-Con – it's an instant way to recognize other like-minded fans, it tells people what you're into, and it's just plain old fun to get to throw on an "I Am Groot" shirt for a week instead of putting on the usual work clothes. And no matter what you're a fan of, the odds are high that someone has designed a t-shirt for it on Redbubble. Want a mash-up of Captain America and Super Mario? They've got those in spades. What about an Orphan Black or Hannibal shirt? Yep. While Redbubble certainly has the largest selection of fan-made t-shirts, other cheaper alternatives include t-shirt of the day sites like Tee Fury, Ript, and others.
Collectibles & More

Collectibles are definitely not just something that you grab at the con – you can get them year-round, and they make for perfect stocking stuffers.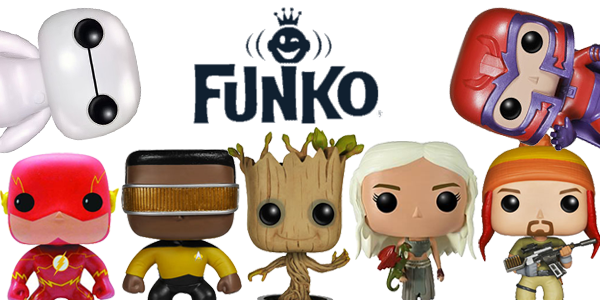 Funko Pop! Vinyl Figures
Price: $9.99 – $10.99
No matter what you're a fan of, the odds that Funko has made a Pop! vinyl figure of it are pretty high. Funko has licenses with everything from Marvel and DC to Game of Thrones, Star Trek, Star Wars, Firefly, Hannibal, Disney, and everything in between. Few online companies have the selection of both current and exclusive Funko Pop's that Entertainment Earth offers, making these figures the perfect last minute grab for a stocking stuffer.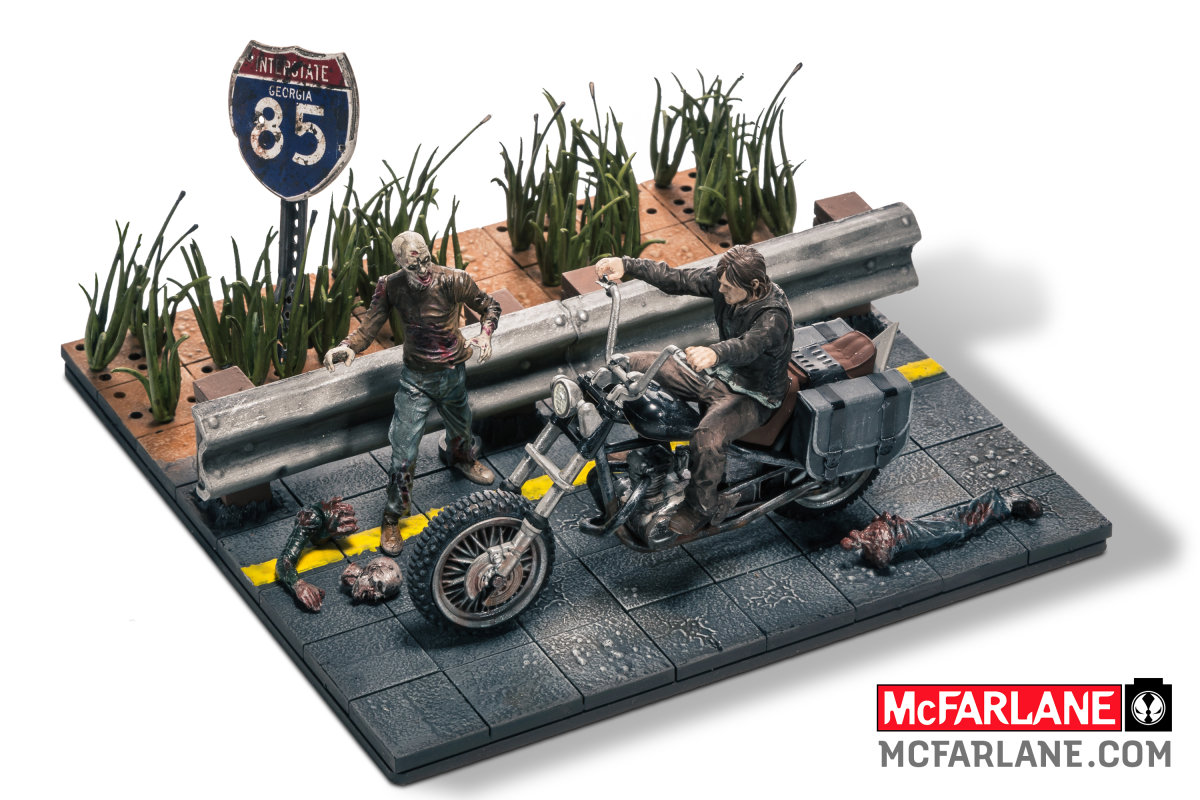 The Walking Dead Building Sets
Price: $10.49 – $20.99
These awesome McFarlane Toys The Walking Dead brick building sets were announced just a few months ago at San Diego Comic-Con, and now they've hit the shelves for Christmas! These realistic displays are the perfect distraction as you wait for the show to return in February or for their panel in July.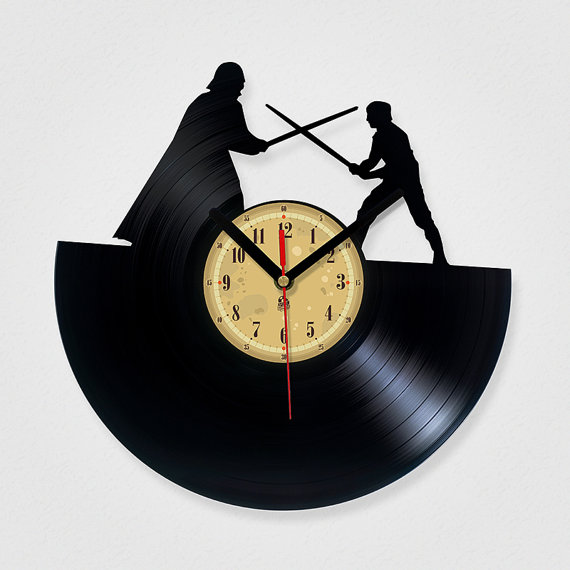 Vinyl Clocks
Price: $39
Count down the time until San Diego Comic-Con with these amazing clocks made by The Vinyl Eaters on Etsy, made out of vinyl records to represent some iconic moments and characters throughout pop culture. Options include Star Wars, The Walking Dead, TMNT, The Lord of The Rings, and many more.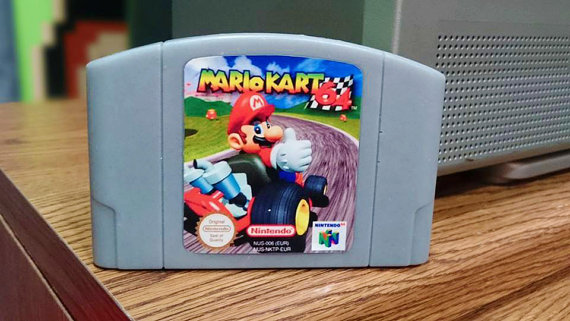 Gamer Soap
Price: $12
Please shower at Comic-Con. Please. And you can even do it in style with these gaming soap bars from Digital Soap on Etsy, which look like the old Pokemon, Super Mario, Sonic, and other games from your youth.
Storage
Just how are you going to transport all of that stuff you bought at the con?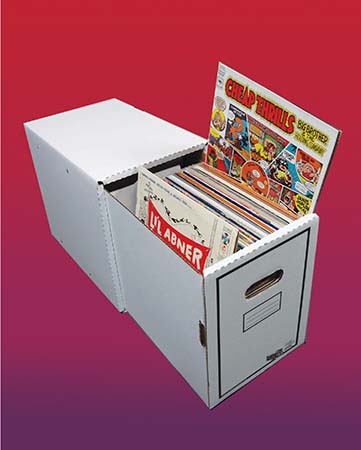 Comic DrawerBoxes
Price: Starting at $46.25 for a set of five.
If you're going to Comic-Con, you need to get your comics organized so that you can find that copy of New Mutants #98 by Rob Liefeld. There's no better way to organize your books than the way the pros do and these comic boxes will make you the Mile High Comics of your neighborhood.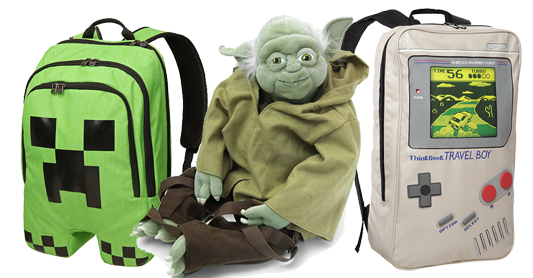 Backpacks

Price: Varies
A good, sturdy backpack is essential for Comic-Con. Not only will it keep you from having to juggle all of your exclusives when the flimsy free WB bag eventually breaks, but you'll also be grateful you stored snacks and water in there as well. You can get a backpack anywhere, obviously, but we're fans of ThinkGeek's selection, which includes gaming and Star Wars options.
Movies, TV Shows, Comics, & Books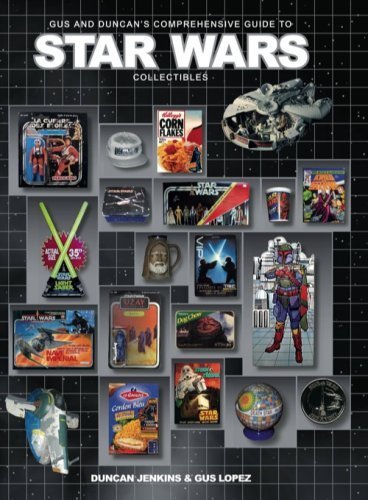 Gus and Duncan's Comprehensive Guide to Star Wars Collectibles
Price: $25
As excited as we all are for the movies of 2015, it's inarguable that the zeitgeist right now is all about Star Wars and the fervor will be palatable at this year's Comic-Con, so get ahead of the game with the ultimate guides to Star Wars. There's no bigger collectors in the Star Wars community than Gus Lopez and Duncan Jenkins and there are no bigger books on the subject than this one. Scope one of these books out and get ready to go on your own galactic collecting hunt at SDCC.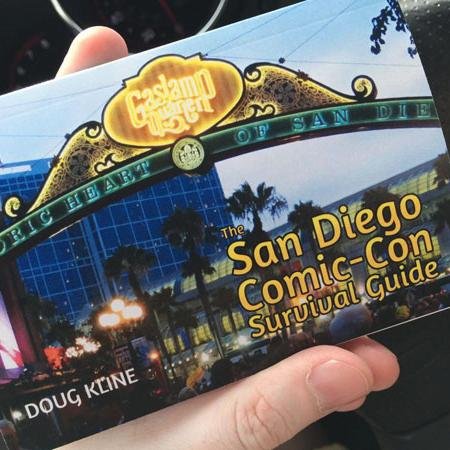 The San Diego Comic-Con Survival Guide
Price: $6.99
Our friend Doug Kline has put together an amazing book, detailing all things Comic-Con and how to make the most of your experience. Available as an ebook or as a physical copy, this makes the perfect addition to any Comic-Con veteran or newbie's book collection.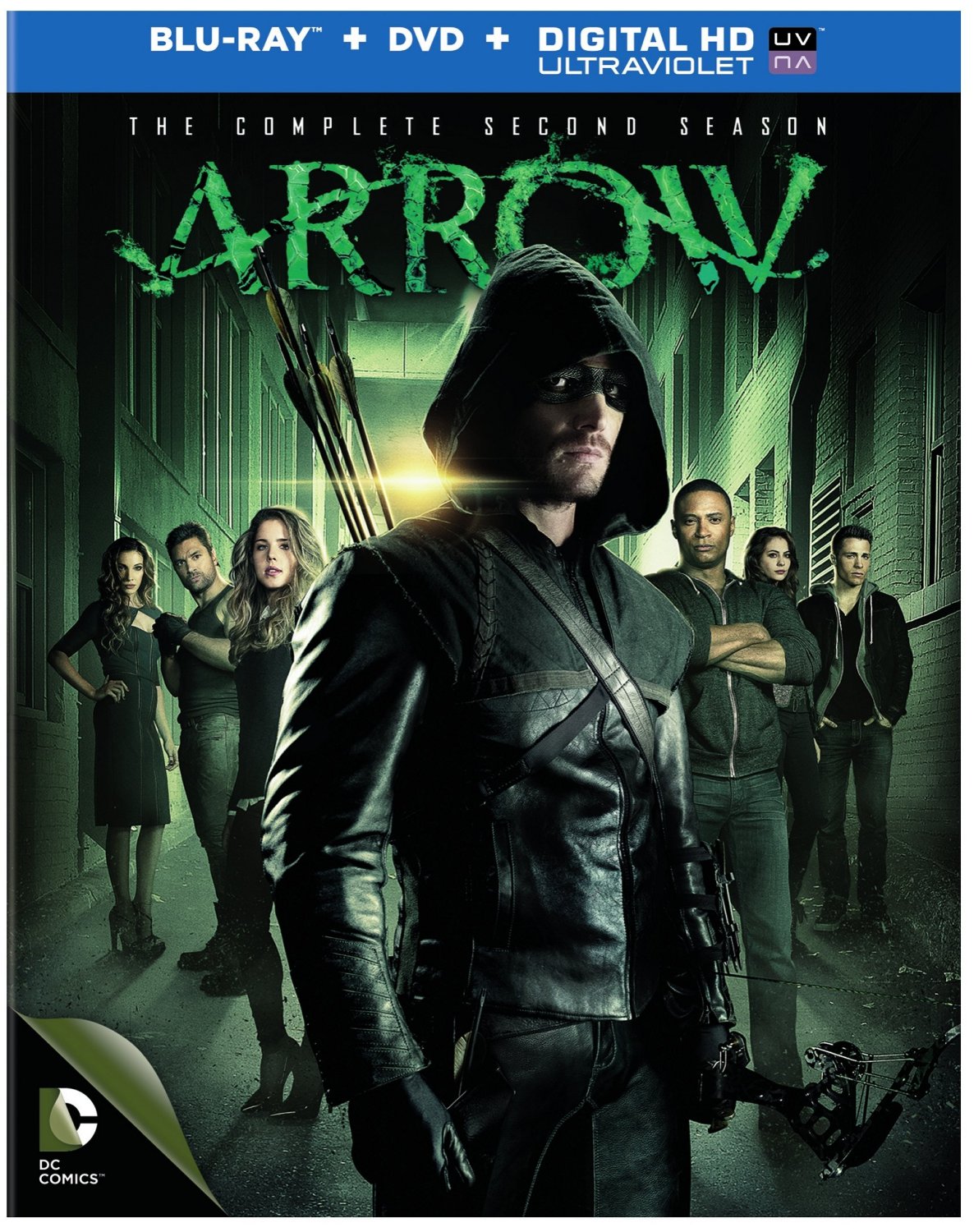 Arrow

Price: Varies
Arrow
has turned into one of the best shows on television, and it's quickly becoming a Ballroom 20 staple. Catch up on the last season before next year's panel.
Movies
Price: Varies
We've all been there. You're waiting for that one special panel in Hall H, and so you sit through a lot of other panels that you probably weren't overly excited about to begin with, but hey, it actually looks pretty good. And then you completely forgot about it. Or maybe you just got busy and never got a chance to run to the theatre to see The Maze Runner. Catch up on all of the everything from The Lego Movie
to Divergent
to 300: Rise of an Empire now on DVD.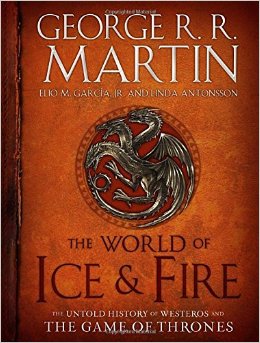 The World of Ice & Fire: The Untold History of Westeros and the Game of Thrones
Price: $25
Alright, so this wasn't really the George R.R. Martin Game of Thrones book that we've all been waiting for. But it's a gorgeous book all the same, filled with new lore, beautiful artwork, and enough details to hopefully tide you over during this long, long stretch until the next book and TV season comes out. And warm your cold heart by remembering that it's only a few more months until we get a new panel at SDCC. Months are nothing to a Game of Thrones fan.
What's on your holiday list for this year? Let us know in the comments.