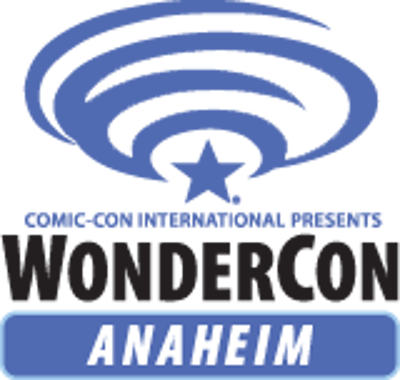 Comic-Con International has been busy with all things San Diego Comic-Con (you might remember a certain Preregistration badge sale that happened not too long ago), but it can now set its sights on its other, earlier convention: WonderCon Anaheim 2015.
The smaller, sister-show to SDCC has been quiet on the news-front after the dates of April 3-5, 2015, were announced a few months ago, but thanks to a Toucan Blog update, we have our first real news about the convention. CCI announced today that badges will be available starting at some point in January (much earlier than last year's February 14 sale), and just like with this year, badges will be available online only. Although in previous years, the convention had sold badges onsite, the practice was done away with in 2014. The convention did sell out in 2014, though nowhere near the speed of San Diego Comic-Con (WonderCon took about six weeks to sell out of three day and Saturday badges; SDCC will take maybe two hours if you combine both sales. Maybe.).
For 2014, a three-day badge cost $50, with Friday and Saturday costing $25 each and a Sunday badge coming in at $15. Although there's no word yet on pricing for 2015, we expect similar prices.
Also going on sale in January will be the hotel block for WonderCon, which similar to San Diego Comic-Con, are a reserved block of hotel rooms at neighboring hotels for a slightly discounted price. For 2014, options ranged from $119 a night for the Anaheim Marriott Hotel, $119 a night for the Hilton Anaheim, or $99 a night for the Clarion Hotel Anaheim Resort.
Once you score your badge and your hotel, what is there to do at WonderCon? The full schedule won't be released until two weeks prior to the event, but Comic-Con International has also unveiled the first round of special guests who will be attending the convention, with more guests to be announced next Wednesday on December 17. Here's a look at the first wave of guests, from the Toucan Blog:
Neal Adams, Legendary artist on Batman, Deadman, X-Men, Avengers
Becky Cloonan, Co-writer of Gotham Academy series, and artist on Conan, Demo
Aaron Kuder, Artist on Action Comics
Kevin Maguire, Artist on Justice League International, Guardians of the Galaxy
Dustin Nguyen, Writer/artist, Batman: Li'l Gotham, artist, Descender
Although WonderCon is not the pop culture juggernaut that San Diego Comic-Con is, it held its own in 2014, with panels for upcoming films Godzilla, The Maze Runner, Into the Storm, Beauty & The Beast, Adventure Time, Once Upon a Time, Falling Skies, Revolution, and more.
You can read the full update on the Toucan Blog, but here's the relevant excerpt from the site:
Five more guests will be announced next Wednesday, Dec. 17, and guest announcements will continue after the holidays, starting the first week of January. Also coming up in January: the WonderCon Anaheim 2015 badge sale (as in previous years, badges will be available ONLINE ONLY; no badges will be sold onsite) and hotel reservations.
Will you be buying tickets to WonderCon Anaheim 2015? Are you excited about these special guests? Let us know in the comments.