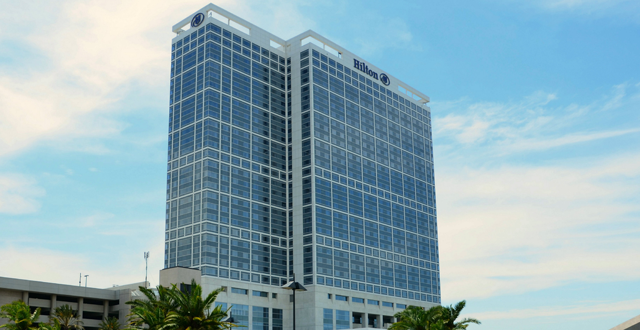 Comic-Con International has just announced what Travel Planners confirmed to us all the way back in January – that the General Hotel Reservation Sale will take place on Tuesday, March 24, at 9AM PT.
The General Hotel Sale is the biggest hotel sale for San Diego Comic-Con, because it's when the hotels closest to the action (the Gaslamp District downtown, as well as several hotels by the airport and in Mission Valley that are on the shuttle list) become available to attendees at a special, discounted con rate (ranging from $166/night for one person at the Days Hotel – Hotel Circle by Seaworld, up to $375/night for one person at the Hard Rock Hotel suites). You can view the entire list of all 50+ hotels, including prices, by clicking here.
CCI will e-mail a link to Travel Planner's website 48 hours before the sale, though the form on that page won't go live until March 24 at 9AM PT. Beginning then, Travel Planners will open their site to hotel requests, and attendees must submit six hotels (no more, no less), in order of preference. Travel Planners will then look at the time stamp of each application and assign rooms based on the time submitted. The closest Gaslamp hotels go quickly (if you're submitting two minutes after 9AM, your chances of scoring a downtown hotel don't look good).
Once the form has been submitted, attendees will receive a confirmation e-mail indicating which hotel they've received no later than March 26, 2015. According to Travel Planners, if you choose to accept the room you've been assigned, you'll need to provide a deposit equal to two nights' room rate plus tax, within 72 hours of receiving your hotel reservations confirmation. After those 72 hours, any rooms without full deposits will be canceled.
If you're still considering booking an Early Bird hotel room, you have until March 24 to do so. You can check out our comparison of the two hotel sales here.
You can find more information on Comic-Con International's site.
You can also check out our Visual Guide to the Hotel Sale.
Will you be trying to get a hotel on March 24? Let us know in the comments