Less than two weeks until WonderCon, and we have news tons of beautiful and interesting art, from re-purposed NES cartridges to art made on logs, is available for your viewing and buying pleasure, as well as convention favorite Ivy Doomkitty, the official autograph schedule, and word of an afterparty.
Here's some news you might have missed:
Caleb Paullus, illustrator and creative designer, revealed on Twitter a piece of hangable art in the form of an NES cartridge that he will have as a WonderCon exclusive.
https://twitter.com/calebpaullus/status/578381040185561088
I'll have a LIMITED signing schedule at #wondercon in #anaheim at
The @dialupgames Booth 752… https://t.co/CzvsWvkO00

— ❄️☃️Ivy Doomkitty☃️❄️ (@IvyDoomkitty) March 19, 2015
Tobias Gebhardt, an independent artist and illustrator, revealed on Instagram another print, or piece of a print, of his Hip-Hop Trooper series. There was another sneak peek in our last edition of the WonderPost. Looks like fun.
Artist, Kelly Kao posted on Twitter a Teen Titans work in progress print for WonderCon.
I changed my mind! I wanna make a Teen Titans print for Wondercon :DDD pic.twitter.com/e4b7FXZ5HO

— ✨ Kelly Kao ✨ (@kellyykao) March 19, 2015
Caped Wonder posted on Twitter that they will be selling Christopher Reeve dog tags at their WonderCon table. Caped Wonder celebrates the legacy of Christopher Reeve and proceeds from the the dog tags go to the Christopher & Dana Reeve Foundation.
https://twitter.com/CapedWonderpage/status/578322833555718144
DD Studio Art released an image on Twitter of the Spidey on Avengers Tower print they will have available at WonderCon.
'#Spidey on #Avengers Tower' print complete! Avail now…And bringing these to #WonderCon in a couple weeks #Marvel pic.twitter.com/qNkbq2vVFD

— DD Studio Art (@DDStudioArt) March 19, 2015
Sonic Boom Box announced on Twitter that the company is hosting a WonderCon after party sponsored by Nerd Block, featuring cosplay, dancing, bowling, drink specials and giveaways on Saturday, April 8, at 8PM at the Bowlmor Anaheim. You can find more information on the Facebook event page, and tickets to the VIP Afterparty are available on Eventbrite, starting at $30. Entry to the Bowlmor itself is free, and con attendees can even buy one game and get one free by showing their badge. Check out Facebook for more information about all the cool things happening.
Just added @Aralinna to our @WonderCon party sponsored by @NerdBlock! http://t.co/4YNTAlVaYC pic.twitter.com/tHfFwwByug

— SBB 🔜 official @MomoCon & @AwesomeCon parties (@SONICBOOMB0X) March 19, 2015
https://twitter.com/_squidbrains/status/578607779553812480
https://twitter.com/_squidbrains/status/578607333426638848
Sharon Lee, the graphic designer behind Sharodactyl Art, posted buttons on her Tumblr that she will have available at WonderCon.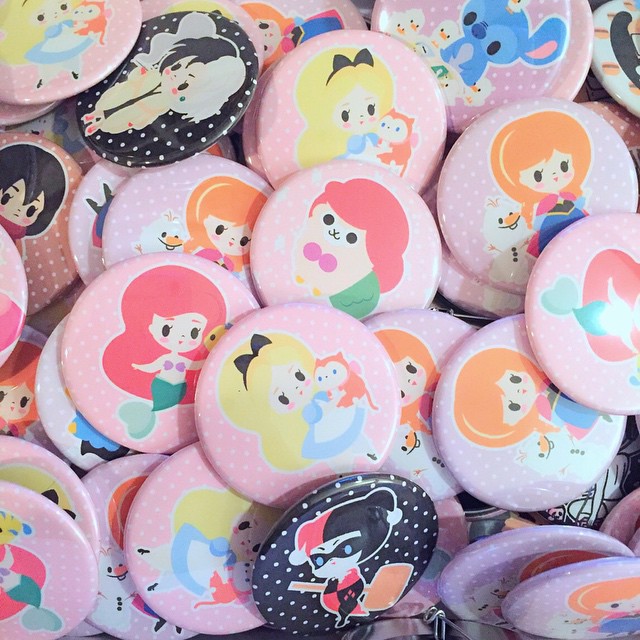 WonderCon has official released this year's autograph signing schedule. On Friday, you'll be able to get autographs from talent like Becky Cloonan and the voice cast of the DC animated film Batman vs. Robin. On Saturday, stop by to get something signed by Sam Humphries, Babs Tarr, Devin Grayson, the voice cast of Teen Titans Go!, and more. Finally, on Sunday, you can stop by again for two Becky Cloonan signings, or to get an autograph from John Ostrander. You can find the full schedule on MySched, but all WonderCon signings will take place at Booth #233.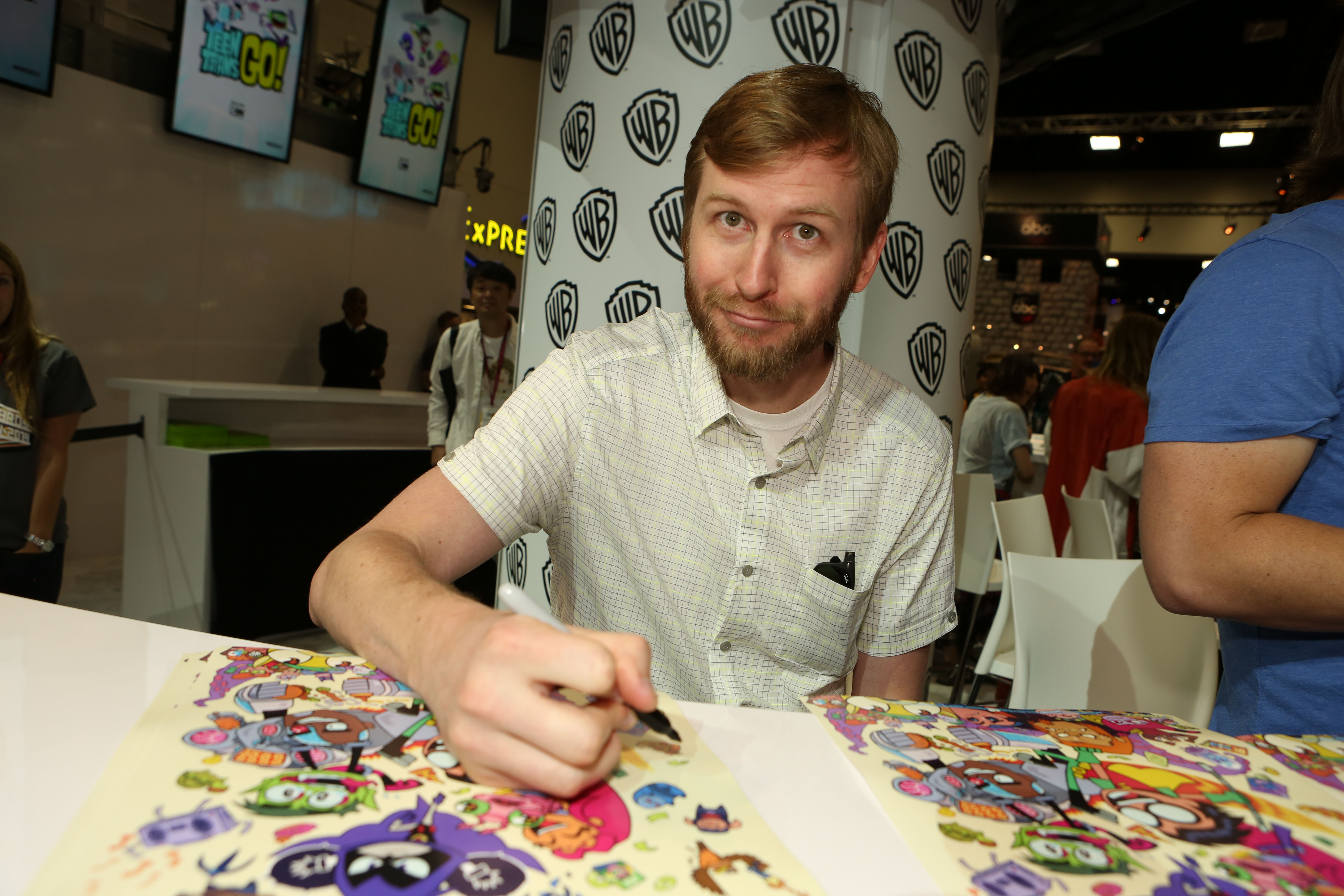 Illustrator and concept artist, Matt Doering, posted on Twitter some of his new log art for WonderCon. As a fan of Twin Peaks, this could be an homage to the Log Lady.  Doering is currently working as a Concept Artist for RED Interactive Agency and previously worked for Disney Interactive.
Finishing up some new log art for Emerald City and WonderCon. Harley, Poison, and Tyrion look pretty decent on wood! pic.twitter.com/dqPr4zam8Y

— Matt Doering (@mattdoering) March 23, 2015
Artist Gabby Zapata (and her adorable cat Minnie) posted on Twitter a picture of art prints and the packing process for WonderCon. There will be more to come in April. Zapata currently works for Disney Interactive.
Minnie supervising to make sure I package #WonderCon prints correctly! I'll soon add new ones in April! Stay tuned 🙂 pic.twitter.com/MwaCB7vdB6

— Gabby Zapata (@gabbyzapata) March 23, 2015
Board artist, animator, and YouTube host, Andrew Dickman has posted pictures on Twitter of his art prints for WonderCon. He will be at the Starfield Creations Booth (Small Press 095). Dickman also has a webcomic called Roomies.
https://twitter.com/AWDtwit/status/579727933922656257
Flat Bonnie and Friends, and maker of adorable plushes, recently announced two of her WonderCon exclusives: Sparq the Baby Dragon Sour Candy Edition ($50), and BunEwok ($35). Both are currently available on her website, and hurry, because according to Urban Vinyl Daily, only 20 Sparq's exist, and only 25 of the BunEwok's were made.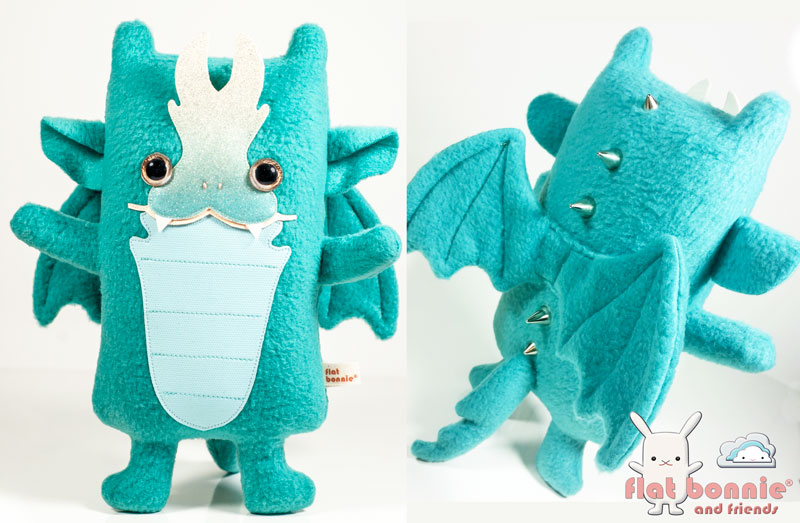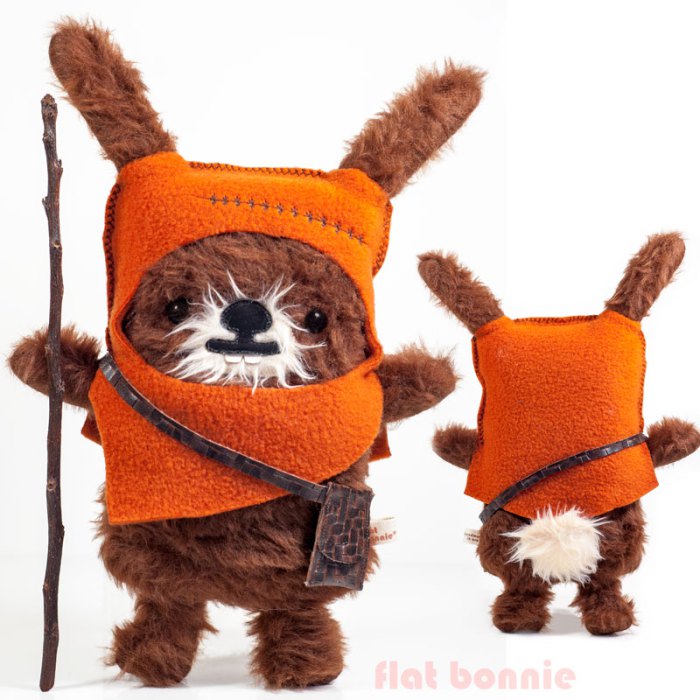 Digital illustrator, Chandler Ford unveiled Batman prints for WonderCon on Twitter.  She will be at artist alley table A-42.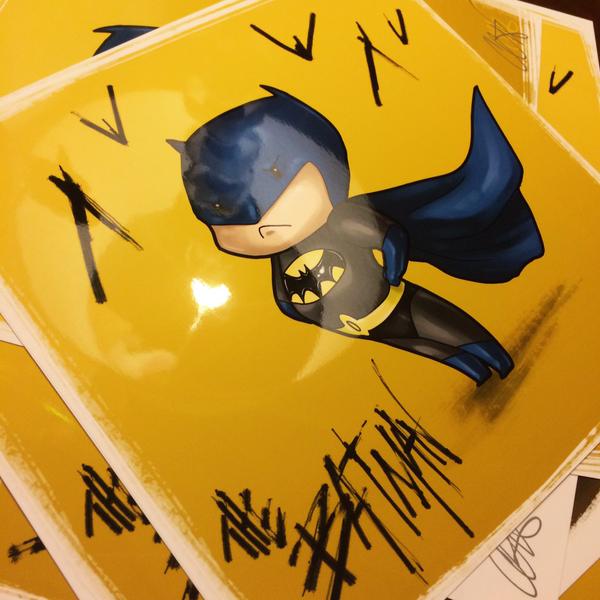 The California Browncoats have posted a WonderCon exclusive on Twitter: A limited edition 57th Overlanders Challenge Coin. They are individually numbered and there are only 100 available.
Available @ WonderCon 2015: The limited edition 57th Overlanders Challenge Coin. Individually numbered. Only 100 made pic.twitter.com/sS9XwHMYok

— California Browncoats – WonderCon Booth 889 (@CABrowncoats) March 24, 2015
Comic-Con International may not have posted information about food trucks yet (we're waiting!), but they have told you where you can park your regular, non-food -truck vehicle.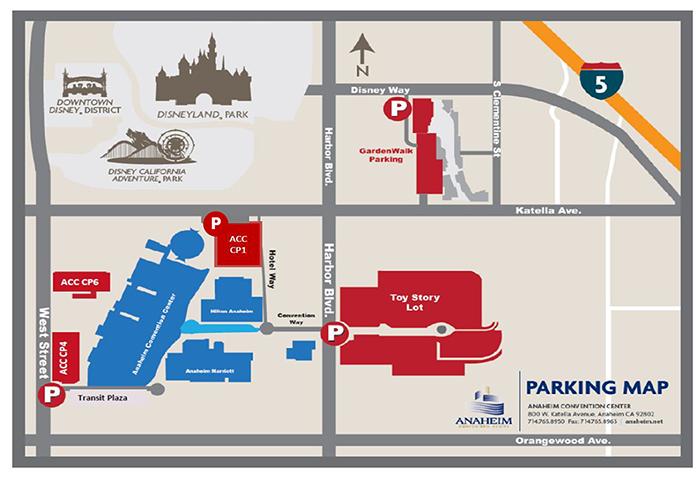 Anything we missed? Let us know in the comments, drop us a line or tweet us at @SD_Comic_Con.