We are officially less than 75 days out from San Diego Comic-Con, and there's more news than ever so far this year. Already in the last 24 hours alone, we've gotten confirmation of a Star Wars Hasbro exclusive, the first of the NECA exclusive reveals, and more. Plus, there's everything in this edition of Under the Tents, which includes news on appearances from Dark Horse, Falling Skies' Doug Jones, Jenny Parks, Back in Time, author, and more – and even some more exclusives news.
Here's a look at the news you might have missed:
Nerd For A Living living, which helps nerds find careers in the industries they love, has listed SDCC 2015 on their events website.
Hero Machine Studios posted on Twitter that they have a big announcement for Comic-Con 2015. Hero Machine Studios develops original games, film and television properties from concept development to production.
Its been a bit for the last update, but for good reason. We have BIG announcements coming up at San Diego Comic Con! @Tesla_Dev @Mbroome1

— HeroMachineStudios (@HeroMachineGame) April 22, 2015
Spanky Stokes, the vinyl news site, is reporting that skateboard legend Steve Caballero has teamed up with Super 7 and Secret Base to create a 4-inch "Cab Dragon" figure, modeled after Caballero's own head. The figure is set to debut at SDCC, and here's a look at the painted prototypes for the figure from Spanky Stokes: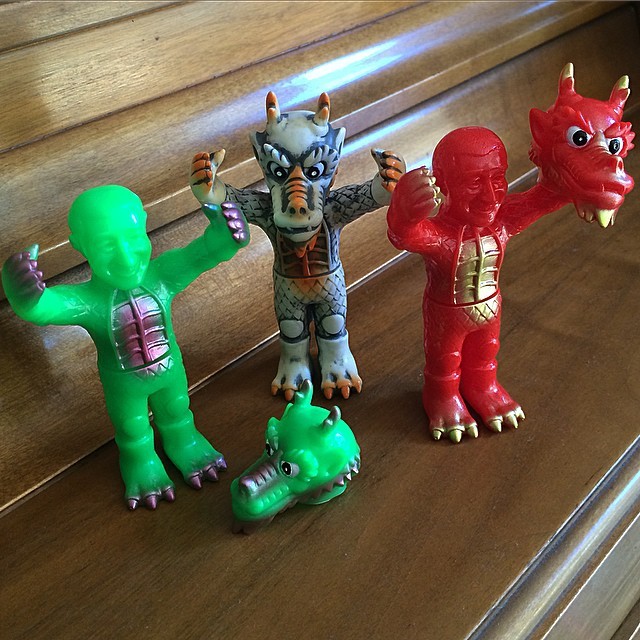 Author Ejen Chuang announced on Twitter that they won't be at SDCC, but there will be "vendors with [their] book" Cosplay in America, which offers an inside look at the process behind cosplay.
I will be at AX with my new book. For SDCC, I have vendors with my book. Then Otakon, then GenCon, plus a few more cities. That's my July.

— Cosplay in America (@cosplayamerica) April 23, 2015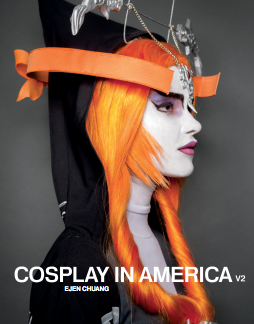 Marvel, DC, and Image Comics artist Todd Nauck took to Twitter to reveal that he'll be at San Diego Comic-Con this year, after previously attending WonderCon this year.
@hithahspam My next SoCal cons are SDCC & hopefully LBCC. Hope to see y'all at FCBD. 😊

— Todd Nauck (@ToddNauck) April 23, 2015
Dave Kellett, the mind behind the sci-fi comic Drive, will be doing signings and giving out free sketches at SDCC 2015, according to his appearances page.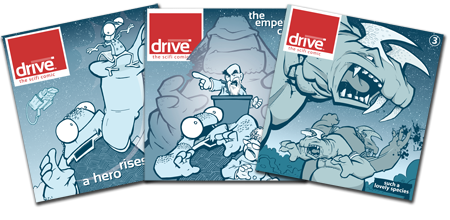 Artist and writer Kel McDonald, the creator of Misfits of Avalon, lists Comic-Con on his website as one of the conventions he'll be attending this year.
We've got another sign that Falling Skies will likely be at Comic-Con for a farewell send-off. After actress Sarah Sanguin posted on her Facebook page a few weeks ago that she'd be seeing fans "at Comic-Con International in July", fellow Falling Skies actor Doug Jones also now lists the convention on his scheduled appearances. Jones' announcement hints that he will be at the convention all four days, with a full schedule posted closer to the event – so like in years past, he may also be doing autograph signings.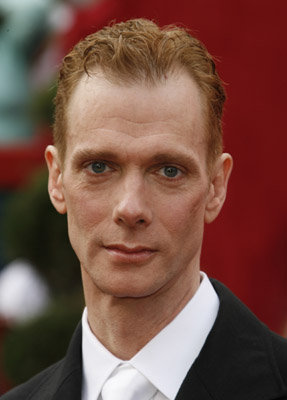 Fantasy author Shawn Speakman announced that he will be at the Del Ray Books/Spectra Random House booth during SDCC.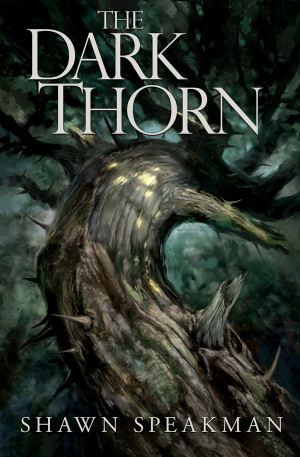 Jenny Parks, an illustrator who specializes in geeky animal portraits, lists Comic-Con on her scheduled appearances. Parks will presumably be on the dealer floor, where you can pick up paintings like this Doctor Who dog:
This should shock no one, given that they've already revealed some details about some of their Comic-Con debuts and exclusives, but Dark Horse officially posted Comic-Con on their list of shows for 2015. They weren't at WonderCon earlier this month, so we're glad to see it "officially".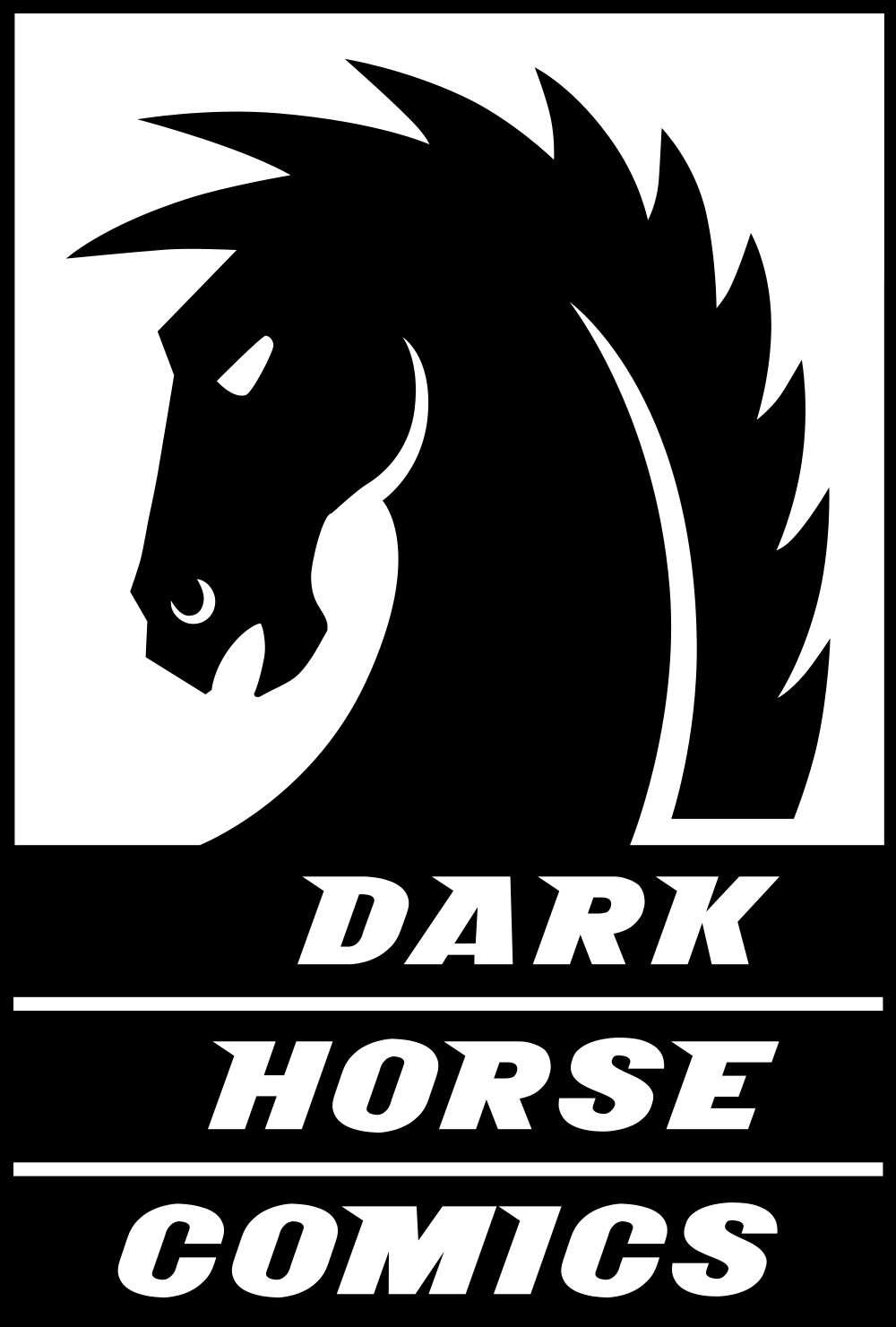 Tony DiTerlizzi, co-author of The Spiderwick Chronicles, lists Comic-Con on his scheduled appearances.
Periscope Studio, a collective of cartoonists, illustrators, writers, concept designers, graphic novelists, and storyboard artists based in Portland, Oregon, will have several of their artists at Comic-Con. The official site lists artists Joëlle Jones, Paul Guinan, Steve Lieber, and Terry Dodson.
During a recent interview on Blastr, director Jason Aron of the recent Back to the Future documentary, Back in Time, mentioned that the film will be making "more appearances like San Diego Comic-Con, New York Comic-Con".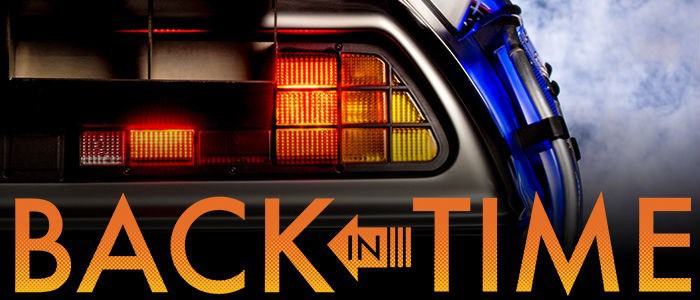 Artist Andy Fish mentions on his site that'll be appearing at Comic-Con.
Independent publisher Avatar Press also lists Comic-Con as one of the conventions they'll be exhibiting at.
Anything we missed? Let us know in the comments, drop us a line or tweet us at @SD_Comic_Con.