Every year, Comic-Con International posts a list of some San Diego Comic-Con exclusives. The list is far from complete, as there's a nearly exhaustive list of companies these days touting "exclusives" at the convention" and CCI relies on company's to directly submit their exclusives to them for the list, but there are occasionally some items we haven't seen before. You can check out CCI's official list on their site, or we've outlined a few new and exciting exclusives below.
Here's a look at our top picks, from CCI's list:
Exclusive Godzilla Vinyl Wars Marmit Godzilla 2000 Sofubi Vinyl Figure ($65 – Action Figure Xpress – Booth #3345): From MEDICOM Toy. This recasting of the Marmit Vinyl Paradise Godzilla 2000 sofubi measures 8 5/8" tall and depicts the kaiju king with his head cocked slightly to the left in mid-roar. Cast in dark brown vinyl with black and blue spray highlights and gold, white and red detail paint applications. Polybagged with a header card.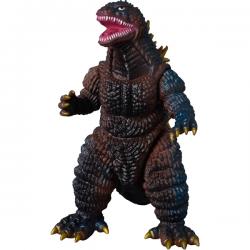 Exclusive Godzilla Vinyl Wars Marmit King Gogi Godzilla 1962 Sofubi Vinyl Figure ($65 –  Action Figure Xpress – Booth #3345): This sculpt of Godzilla from 1962's King Kong vs. Godzilla was originally released in 2002 and has had several different colorway variations over the years. Standing approximately 8" tall, this Marmit "King-Goji" sofubi is cast in blue vinyl and features gold spray highlights and white detail paint applications. Polybagged with a header card.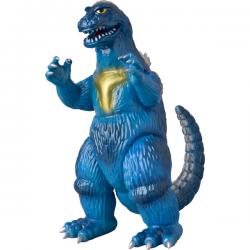 BOOM! Studio's Lumberjanes #15 comiXology Variant ($0 – comiXology – Booth #2547): Get BOOM! Studios' Lumberjanes #15 with special variant cover by Hope Larson. Lumberjanes is created by Shannon Watters, Grace Ellis & Noelle Stevenson, with issue #15 written by Noelle Stevenson and Shannon Watters with illustrations by Brooke Allen.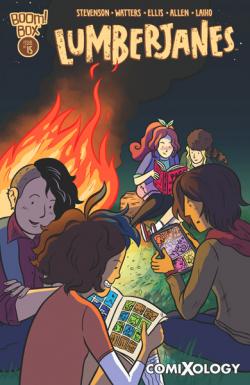 DC Universe Pop! Vinyl Figure White Lantern ($20 – Fugitive Toys – Booth #601): From the White Lantern Corps, we present to you White Lantern Wonder Woman. Quantities limited.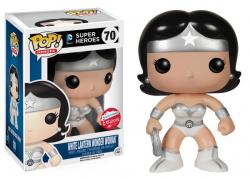 POP TV: Arrow – John Diggle ($20 – Fugitive Toys – Booth #601): From the hit TV Series Arrow, we bring you this exclusive John Diggle Pop! Vinyl. Standing 3 3/4 inches tall, this POP is perfect for any Arrow fan! Quantities limited.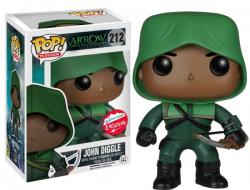 Darth Vader Black Glitter 3D Coin Bag ($35 – Loungefly – Booth #2913): 3D-molded silicone coin bag with detachable wrist strap.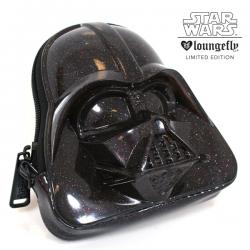 2015 Convention Exclusive – Planet of the Apes – Classic Series 3 – 7″ Scale Action Figure Bundle ($75 – NECA – Booth #3145): 2015 Convention Exclusive bundle includes all three action figures from Planet of the Apes Classic Series 3: General Aldo, Caesar, and Conquest Gorilla. Based on his appearance in Battle for the Planet of the Apes, the power-hungry General Aldo comes with machine gun, knife and alternate hand. From Conquest of the Planet of the Apes, the revolutionary chimp Caesar comes with removable real metal chains, plus alternate hands and machine gun accessory. From the same film, Conquest Gorilla comes with cleaver, knife, rifle, shield and alternate hands. These fully articulated figures stand approximately 7" tall and are entirely faithful to their original on-screen looks.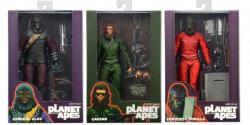 2015 Comic-Con Library Card ($0 – San Diego Public Library – Booth #2517): Come get your exclusive San Diego Public Library 2015 Comic-Con International Library Card! The only library card officially licensed by Comic-Con International, this year's card features the winning design from e3 Civic High School's library card design contest held this spring. Valid photo ID required when you register for the card at the booth. For California residents only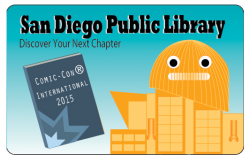 Sailor Moon R T-Shirts ($15 – VIZ Media – Booth #2813): Show your SAILOR MOON spirit in this exclusive blue t-shirt featuring your favorite Guardian of Love & Justice! These 100% cotton shirts are available in Ladies and Unisex sizes, S-XXL!
There are lots of other hidden gems in CCI's list, as well as our own exclusives category – so start marking down the booth numbers of anything you're interested in.
Are you excited about these exclusives? Let us know in the comments.