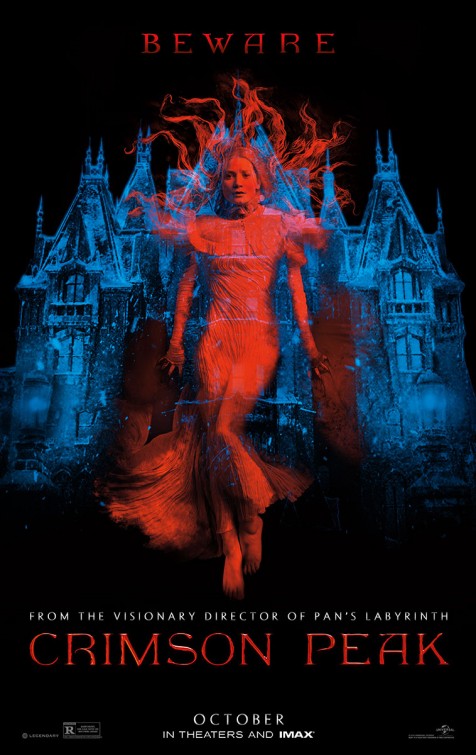 With only a few days left until the official schedule for San Diego Comic-Con starts coming out, the studios have started unleashing this year's offerings. Legendary, who last year never announced their panel contents until the actual panel, are getting a jump start on things this year via Variety, who is reporting that they'll be showcasing some of the biggest movies on their upcoming roster: Crimson Peak, Krampus, and Warcraft.
The panel, which is set for Hall H on Saturday, July 11, will be moderated by Chris Hardwick. Although no talent for the panel has been announced, last year Crimson Peak director Guillermo del Toro told attendees that he'd be bringing out Tom Hiddleston, and star Jessica Chastain mentioned in an interview late last year that she'd be in attendance. So fingers crossed.
Crimson Peak, which is essentially del Toro's take on a gothic horror, also stars Mia Wasikowska and Charlie Hunnam. Krampus, a comedy horror film about a demon who is the opposite of Santa Claus in German folklore, stars Allison Tolman, Emjay Anthony, and Adam Scott. Warcraft, based on the popular video game series, stars Ben Foster, Travis Fimmel, Paula Patton, Dominic Cooper, and Rob Kazinsky — so there are plenty of Comic-Con friendly actors to choose from.
Are you excited about Legendary's panel lineup? Let us know in the comments.